This year, 32 students from four teams of SCIE took part in USAD National, a record high number. In summary, our school won 215 awards, of which 213 people received awards. The school has been awarded two honor titles as well!
Introduction
United States Academic Decathlon (USAD) provides an authoritative platform for high school students to participate in a comprehensive academic competition in the United States. The competition consists of ten subjects, including seven objective subjects, namely art, economics, literature, mathematics, music, science, and social science. In addition, there are three subjective test subjects: speech, interview, and essay writing.
Every year's competition has a specific theme; all the preparatory studies are carried out around the theme. The contest encourages in depth thematic study, thematic research, multi-subject challenge, and teamwork. The mission of USAD is to enable all students to enjoy the academic journey and achieve fruitful results.
The theme of 2022 USAD is "Water: A Most Essential Resource." This year, students dive into the world of "water." From learning the water origin to the development of human civilization caused by "water," all participants fully enriched themselves in the immersive aqua world.
Even though the competition was unfortunately changed to online due to the Covid pandemic, members of our school team still made their best efforts to prepare and achieved remarkable results in various aspects.
At the closing ceremony held on May 2nd, Sabrina Wang from G2, was invited by the organizing committee for her outstanding achievements. She spoke at the closing ceremony and shared her learning methods and preparation process. In all, USAD 2022 China National has come to a successful conclusion.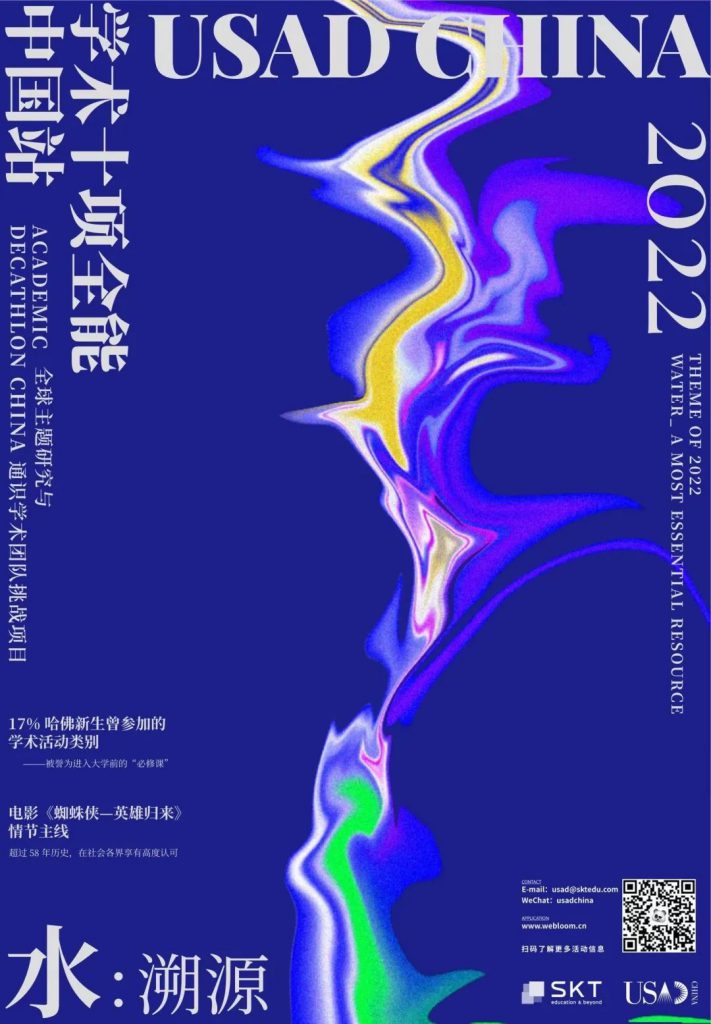 SCIE won 213 awards and 2 school honors in 2022 USAD China:
SCIE
Whole-Person Development Award
General Education Model School
National Individual Overall
Bronze: Sabrina Wang (Top1 in Southern China)
National Individual Award
Gold
Music:  Sabrina Wang (Top1 in China)
Economics: Joy Lei
Essay: Sabrina Wang (Top1 in China)
Interview: Alicia Zhang
Silver
Math: Yuan Yue, Altria Pu
Social science: John He, Tony Li
Music: Tony Li
Speech: Alicia Zhang
Interview: David Li
Bronze
Economics: Maggie Li, Alicia Zhang
Social Science: Sabrina Wang
Art: John He, Tina Ding
Literature: Elisa Wang, Joy Lei
Speech: Flora Cheng, David Li, Tina Ding
National Overall Team award
Team 109: 9th place
Team 111: 14th place
Regional Overall Team award
Team 111: First prize
Team 112: Second prize
Team 110: Third prize
Team 111: 2nd place
Team 110: 8th place
Team 112: 10th place
John He
Michelle Wang
Tina Ding
Sabrina Wang
Regional Individual Awards (see below pictures)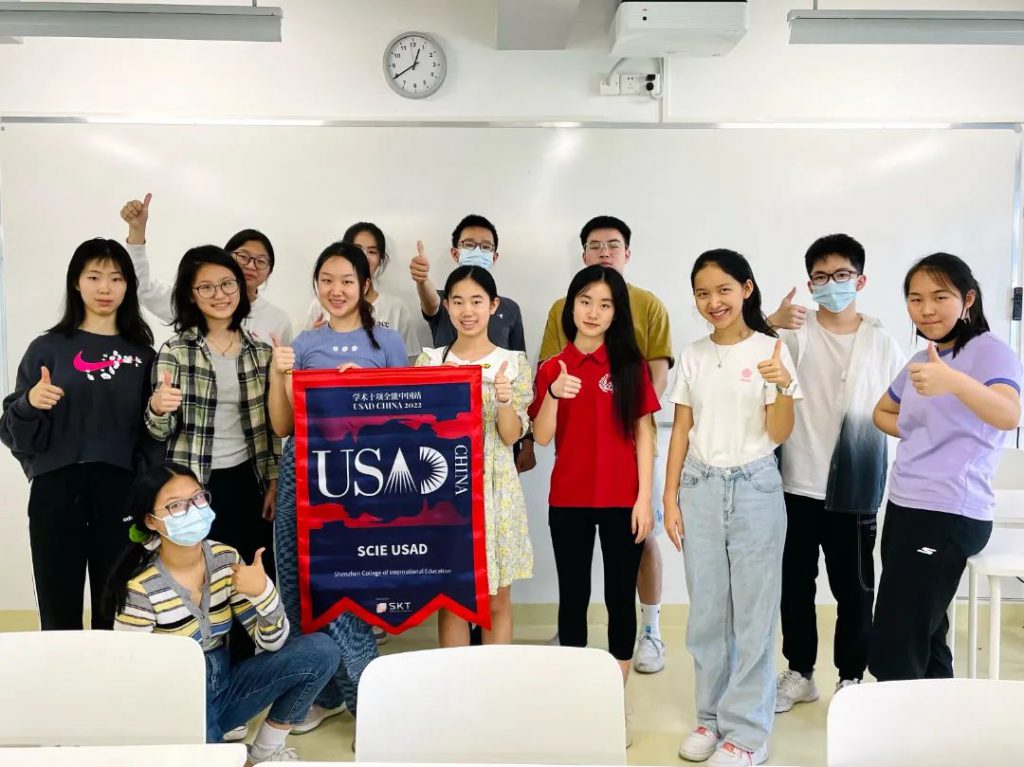 I'm deeply honored to come first in Southern China and first in writing and music in China this year! The difficulty of USAD lies in its interdisciplinary study and its extensive coverage of every subject, so early planning and goal setting are pretty crucial. After two years of participation, I have gradually figured out some of my habits when preparing for the contest. Because this competition usually crosses a long time, I am very grateful for my supportive and helpful team members: there is no way I can stay motivated without them! Ultimately, I think USAD is very suitable for students eager to strengthen their comprehensive academic ability in an all-around way. I look forward to your participation next year!
I jumped into USAD knowing quite literally nothing about it; At the ECA fair I could only help easily point to our group's QR code or hide behind our president. Becoming part of USAD was an incredible learning experience for me, not only because of the content to be learned, but also the interactions with our teammates. The content itself was highly varied, I sped through social sciences and literature without much difficulty but crawled through math at a snail's pace. While I started with derision towards the seemingly senseless curriculum [I memorized 12 types of plankton…and for what?], even today as I learn, occasionally a voice in the back of my mind pipes up, saying "hey, wasn't this in USAD?" Although I didn't get to go to Changsha with everyone this year, I hope the USADers of 2023 will gain not only knowledge [and shiny medals :3] but unforgettable memories of USAD in person.
When I first joined USAD, I knew very little about it. I participated because I heard of its high value, wide coverage, and great difficulty. With the coming of the end of the competition and a large amount of knowledge, I deeply realized the importance of teamwork and time management. There are seven books in total, and it's too difficult to read them all. Only a team working together can make this seemingly impossible task a reality. On average, a person has to read three books. Learning how to learn these three books well without delaying in-class study is also a rewarding process.
This trip to USAD is not only a decathlon academic competition but also an opportunity to witness my thinking and growth process. Through struggle and hard work, anxiety, and hesitation, I realized my strengths and weaknesses more clearly. I would like to say to all USADer who have worked hard for their goals: Great job, everyone!
USAD has brought me knowledge that I have always wanted to know. By studying USAD art, I have a preliminary understanding of the context of western art history. In addition, USAD has taught me academic knowledge and the ability to apply theoretical knowledge to reality and focus on a trendy topic - Water. The hundreds of pages of study materials have also improved my self-learning skills a lot.