On November 14, 2021, the annual International Genetic Engineering Machine Competition iGEM drew to an end. SCIE students Yiyun Wu (Fion) and Peijia Lai (Peggie)'s team LINKS_China won the world championship in the high school group. Fion acted as the administrative captain of the team and played a leading role in the team. Peggie, as a key figure in the experiment, has made outstanding contributions to the team.
This is the third time for an iGEM team from mainland China to win the high school global championship, and the third time for an iGEM team containing SCIE students to win the championship following GreatBay_China in 2018 and GreatBay_SZ in 2019.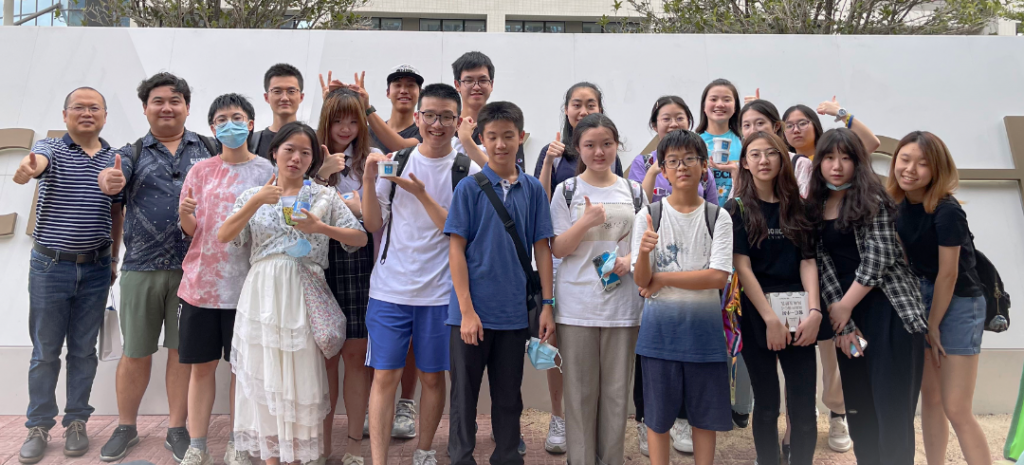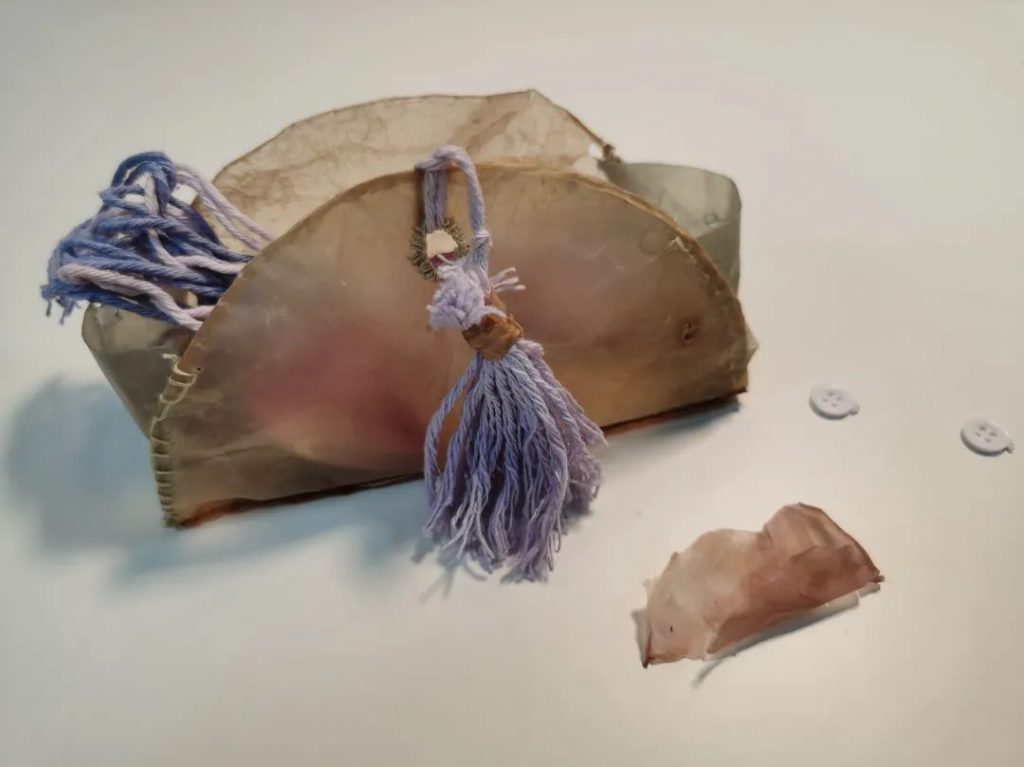 NeoLeathic Age — Revolutionary Leather Substitute from Kombucha, Spider-silk, and Natural Dyes
The booming of the fashion industry has led to rising demand for leather. However, current industrial leather production causes environmental and ethical problems such as water pollution and animal cruelty. LINKS_China 2021 aims to create a sustainable and humane leather substitute using bacterial cellulose (BC) produced by co-culturing Komagataeibacter with Saccharomyces cerevisiae. By engineering S. cerevisiae, we induced transgenic expression of artificial spider-silk proteins fused with cellulose-binding matrixes, which increases the tensile strength and flexibility of BC membrane upon binding. Additionally, we enabled our engineered S. cerevisiae to synthesize ethyl acetate, giving our membrane a fruity fragrance. To endow our leather with more fashionable features, we used engineered Escherichia coli to synthesize different di-halogenated indigoid dyes for coloration. We expect our novel leather to be a transformative product that will continue the prosperity of the fashion industry through a more humane and environmentally friendly technology.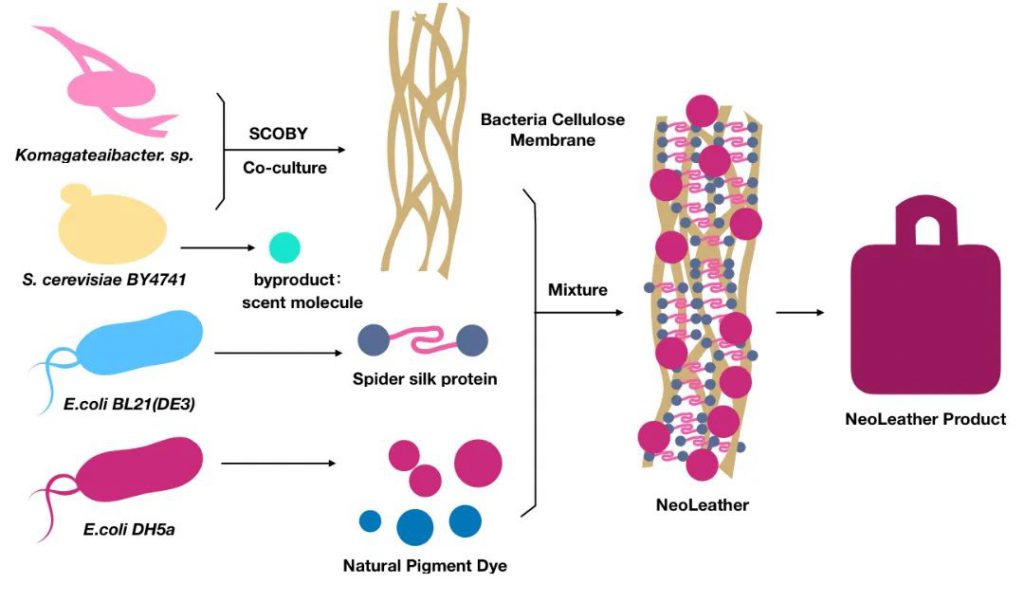 Grand Prize

(

high school champion

)
Best supporting entrepreneurship
Special Award Nominations

(

11

)
Best wiki
Best supporting entrepreneurship
Best integrated human practice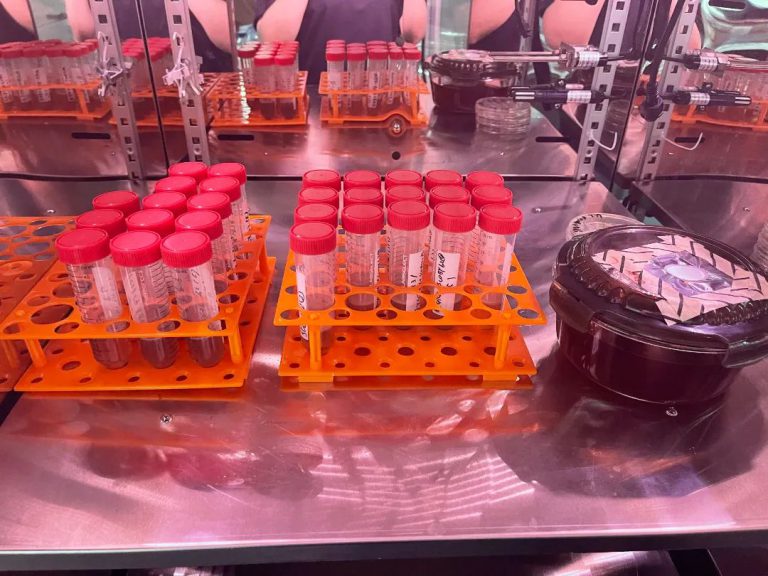 It is the second year I have participated in iGEM projects, and it is also the year I am impressed the most.
One of the best things about doing iGEM is that I gain self-confidence and courage. I used to be an extremely introverted girl. Once in June, when the team members had not got familiar with each other, I hid in the restroom for half an hour just because I was scared of stepping into the lab and communicating with others. However, while doing human practice and entrepreneurship in the project, I learned to do live broadcasts, communicate with investors and leaders of different companies, and do interviews. In four months, I succeeded changing from a timid girl to a talkative leader.
I will never forget the time staying up for iGEM, being a ddl fighter, and solving all the problems. I am grateful to all the members of LINKS_China, my supportive friends(Bill, Alissa, Grace, and Lida), my parents, and my idol Roy Wang. They are the ones that support me both mentally and physically, and with their companion, I successfully overcome all the challenges.
As our team said in the finalist interview, iGEM is "a start, a challenge, and an opportunity." It is not an end but the start of my syn-bio career.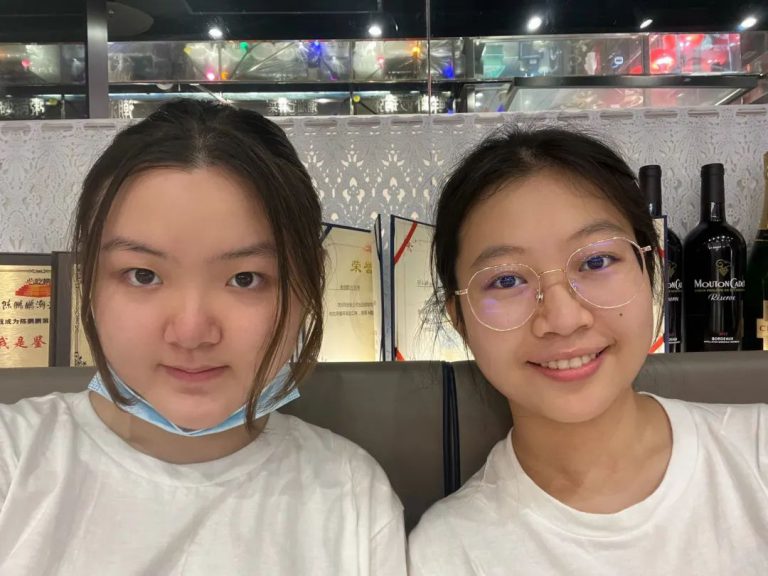 I feel so lucky to be a member of LINKS_China! During this year preparing for iGEM, I gained countless precious experiences. I have never imagined that I can one day sit in the lab, working in the field of the most advanced life science. I also had never imagined that I can meet such a kind group of people, making our "NeoLeather" together. After the Q&A session that night, all of us stood up and cheered almost crazily. This sense of group unity made me almost cry. Until the announcement of Grand Prize, I still felt that all of these are just like a dream.
The process was always full of challenges and twists, there were many experiments that took more than a month and were still yet come to a success at the end. The repeated failures to construct plasmids undermined our confidence continuously, but fortunately we finally made our little fashionable bag, which felt really like traditional leather!
In my opinion, iGEM is far from a simple award. It gives me an opportunity to step on the road of scientific research, teaches me to believe in the power of a team, and makes me move more firmly towards my goals. Finally, I would like to thank all the people for the contribution to LINKS_China in the past year. Although this year's iGEM has come to an end, I believe our story will never end!