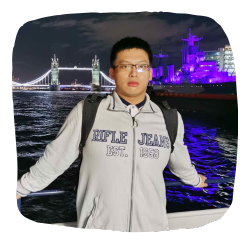 Alan
2020 graduate of SCIE, studying at University College London
In the blink of an eye, I have been studying and living in London for nearly a whole year. Compare to when I first arrived, I have become less anxious and calmer. The second academic year at UCL was my first time experiencing studying abroad, which was only existed in my imagination before. Due to the pandemic, pure online courses were completed at home throughout the first year, therefore the experiences in all aspects have changed a lot. In the meantime there were many memorable memories happened.
As far as my major mechanical engineering was concerned, the freshman year could be regarded as an introduction, and then the intermediate year was upgraded to a higher level and started to get into some core knowledge. Compared with some other majors, mechanical engineering covered a wide range, such as second year's compulsory modules: mechanics of solid and structure, fluid and thermodynamics, mathematical modeling and analysis, control and instrumentation and material science. These modules were independent of each other and contained a large amount of knowledge. On average, it took nearly 10 hours of study every day to basically master them. The most special one was my elective module robotics, which was my first formal contact with the field of robotics. This module combined the practical experience of software and hardware. Students needed to write code on a special robot language application, and import it into self-assembled robots according to the guideline in reality to make it work and complete specific actions. Because the actual assembly process was very cumbersome, I named our group's robot as "troublemaker". However it successfully completed the assigned task in the assessment, so I was very grateful for the valuable first experience which it gave to me.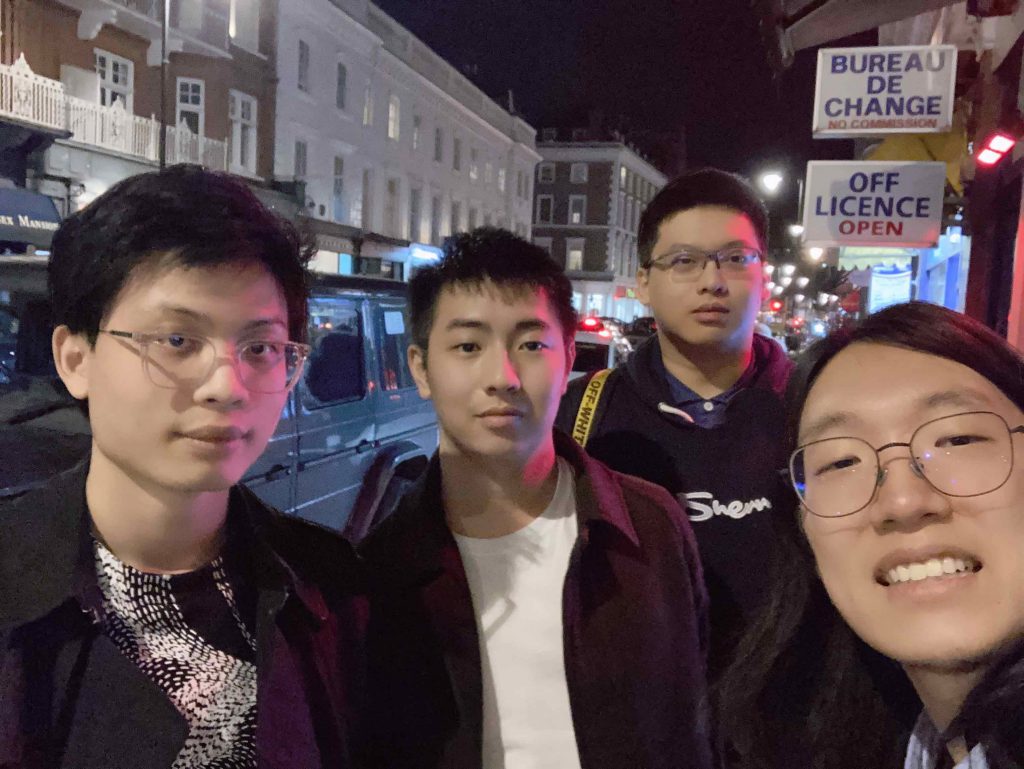 For the extracurricular activities, due to the pandemic and personal arrangements I didn't participate in any society. As the result, I usually listened to music, watched videos and viewed news in my room for relaxation and only played games or went out for sightseeing during holidays. Since arriving in September last year, I had gradually visited the main attractions in London such as London Eye, Big Ben, Tower Bridge and so on. Meanwhile for the campaigns which I joined, one of the most impressive was night cruise on the Thames River. UCL mechanical engineering department chartered a cruiser with pub installed for us to ride for free, in order to compensate the students who didn't participate freshman week activities during the first year. It was fabulous to enjoy the night view of London as well as meeting my schoolmates in the real world. Another one was the Hyde Park Winter Wonderland which was a big Christmas event. It contained several festival markets, more than 100 rides and attractions from all over Europe, numerous live shows, live music, and numerous bars and restaurants. Going out to eat, drink and have fun with friends over the Christmas break for hours feels like a dream up to today. Also I fortunately witnessed the celebration the Queen's Platinum Jubilee 2022 at the Trafalgar Square and watched the military parade. Besides London there were a few places which I had been to including the Durdle Door in Dorset and the Snowdonia National Park in North Wales. Both places had magnificent natural scenery and were both highly recommended for travel.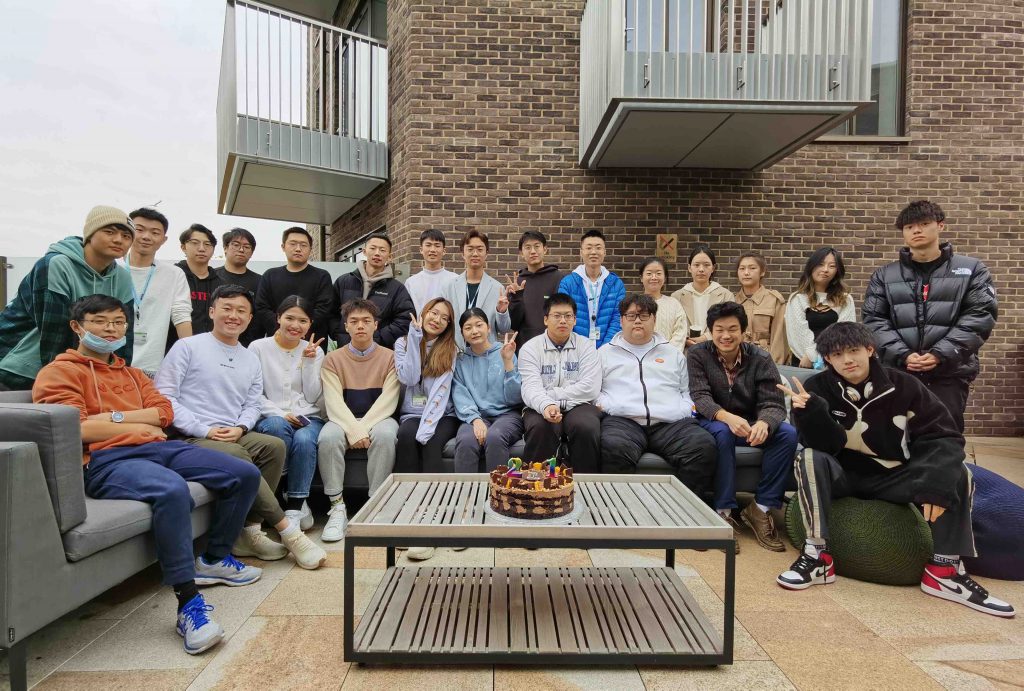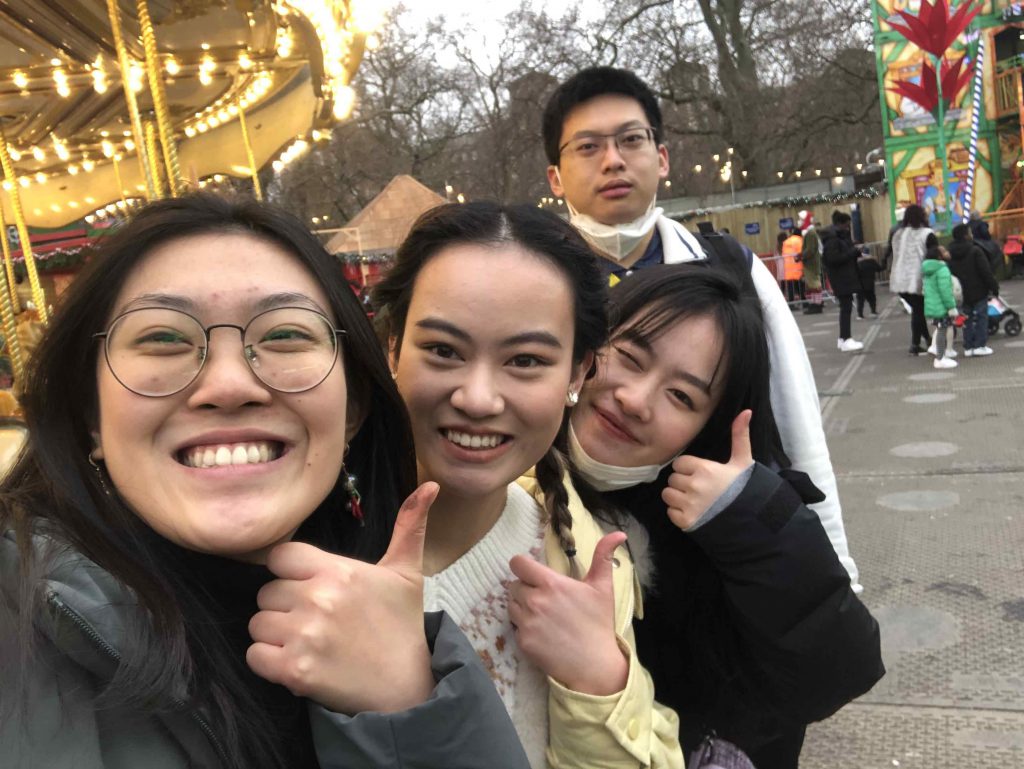 While daily experiences had changed, new changes had also taken place in my interpersonal relationships. In the student apartment where I lived, I met many new friends through various reasons, including some who were full of personality. Let me introduce one of them here, she was a graduate student studying film at UCL. The first encounter was when the residents of the apartment freely organized to go sightseeing in Chinatown, but the real friendship building was at the welcome party organized by the apartment. At that time she was drunk, swayed in front of everyone and spoke English in her mouth. A few of us helped her back to the room together and then went back to the common room to meet. From then on, we often got together in the common room to play, and from time to time I witnessed the scenes of her being drunk and going crazy. Even though she was forthright, she had an unexpected side. One night she was talking about life with another friend and me in the common room. What impressed me deeply was her wish: to wander in Dali, Yunnan without working in the future (if I remember correctly). When I heard it for the first time it felt incredible, but if it was her, it felt like a conclusion that had been carefully thought out. In addition, there were many friends with distinct personalities like this, and the stories between them and me created an unforgettable memory picture.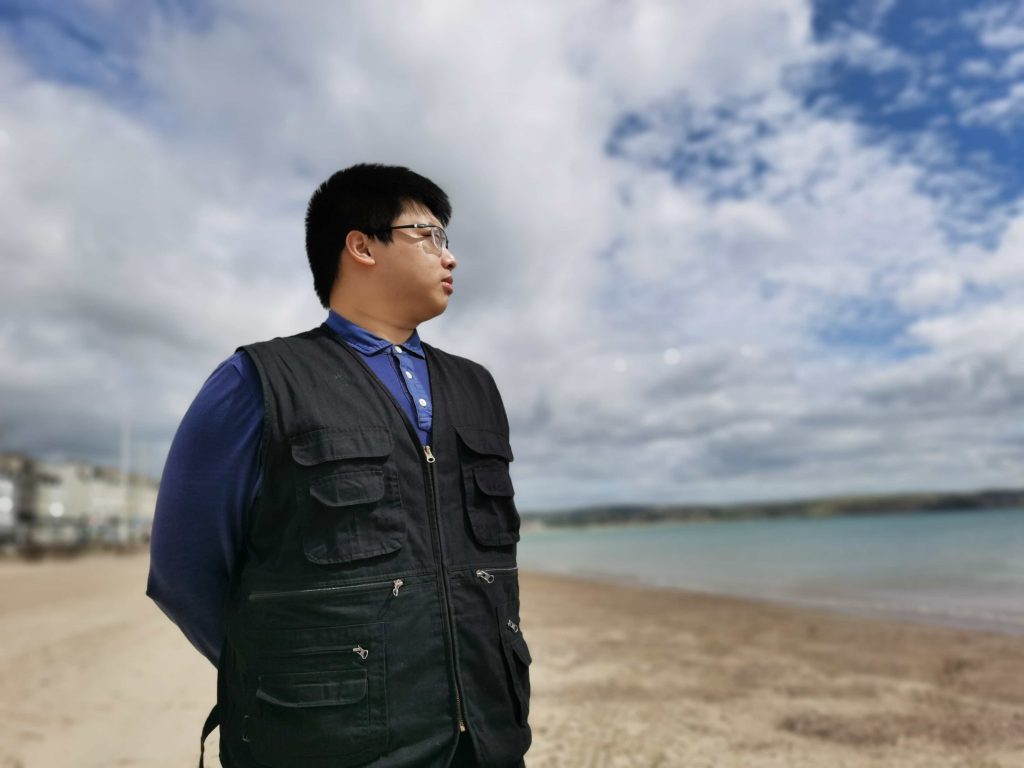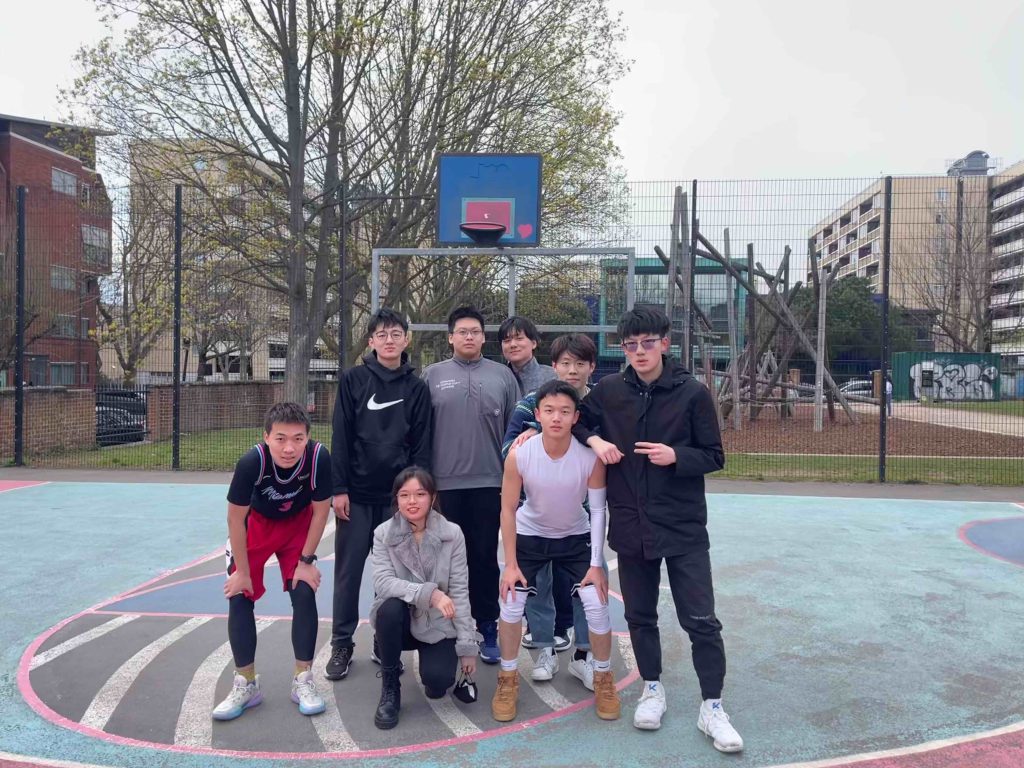 In general, the second year of my life at UCL was going back and forth between home and school and between home and the supermarket. However since I had learned a lot of new knowledge, experienced a lot of new things and met a lot of new friends then I felt very fulfilled. Now the final year of my undergraduate degree is about to begin and my wish is quite simple: Hope that I can finish my studies safely and successfully, graduate with ideal grades and return to my long-awaited home.