The graduation ceremony that I had been looking forward to a year ago still seemed to be arriving too fast when it actually approached. Last year I attended the seniors' graduation ceremony as a volunteer, but this year it's our own turn. It was rather sorrowful to think that I might have actually seen some of the less acquainted classmates for the last time.
There was a distinct increase in friendliness and hospitality among classmates when graduation was near. Those who might not normally speak to each other were able to chat casually without potential awkwardness. Perhaps this was the result of being close to separation. During the week before graduation, I chose to stay in the dormitory even though I had finished all my CIE exams, as there were only a few days left in high school after all. I started distributing and collecting Classmate Books, the book that contains schoolmates' handwritten messages. It was a lot of work in SCIE where schoolmates are abundant and scattered, but I deeply cherish such handwritten mementoes.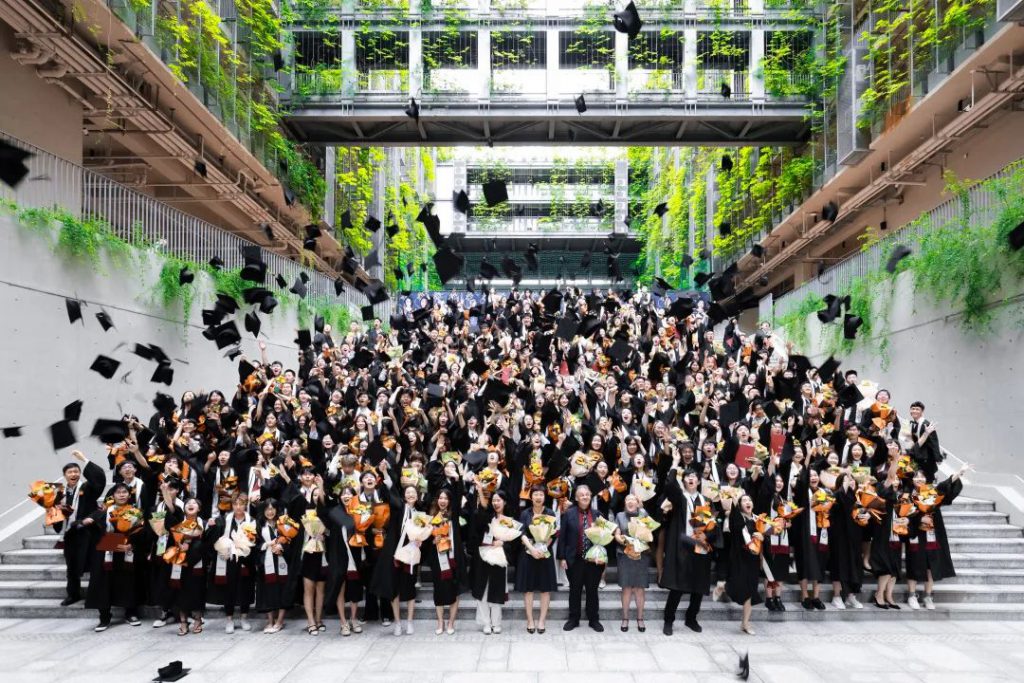 Looking back on my four years of high school, I have grown in many ways that I never expected.
On the first day at SCIE, I posted on my WeChat moment the text "Happy start of the school year", followed by the classic smiley emoji. I was being sarcastic at the time, without the thought that I would really experience the joy of school opening in the coming years. Before coming to SCIE, I didn't have very high expectations for the school nor a clear idea of what high school life would be like. After I joined, I found that life at SCIE went surprisingly above my expectations. Much of this is due to the fellow students. The excellence of students is truly the most prominent part of this school. I have been fortunate to meet a group of like-minded people in my G-level class. The first time I realised that starting school could be fun was after I returned from Christmas break in G1. After that, looking forward to the start of school was not unusual anymore.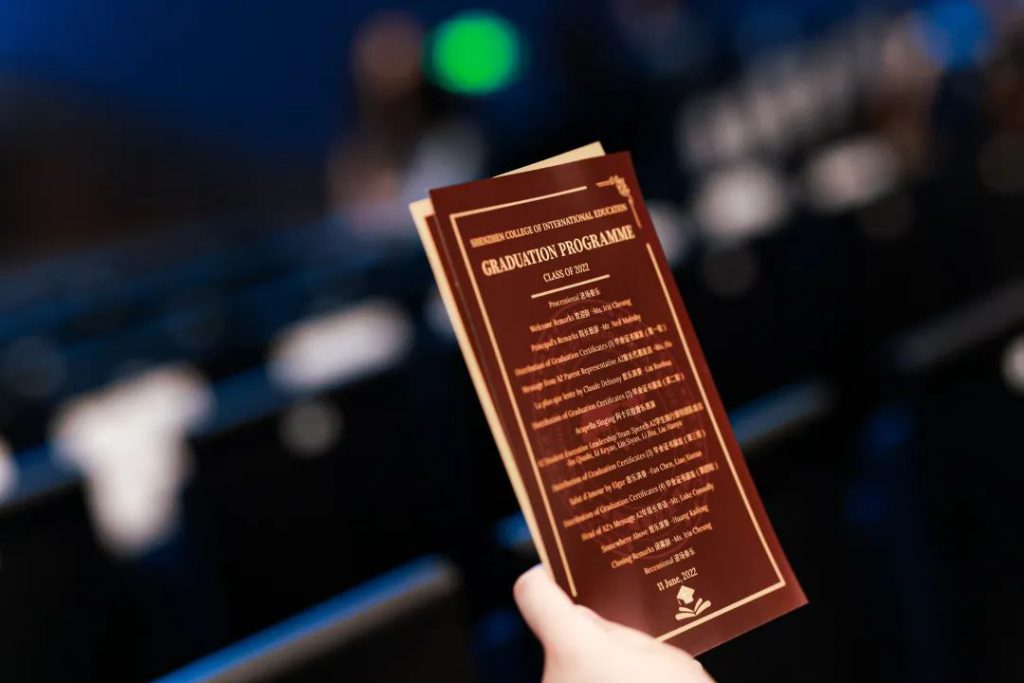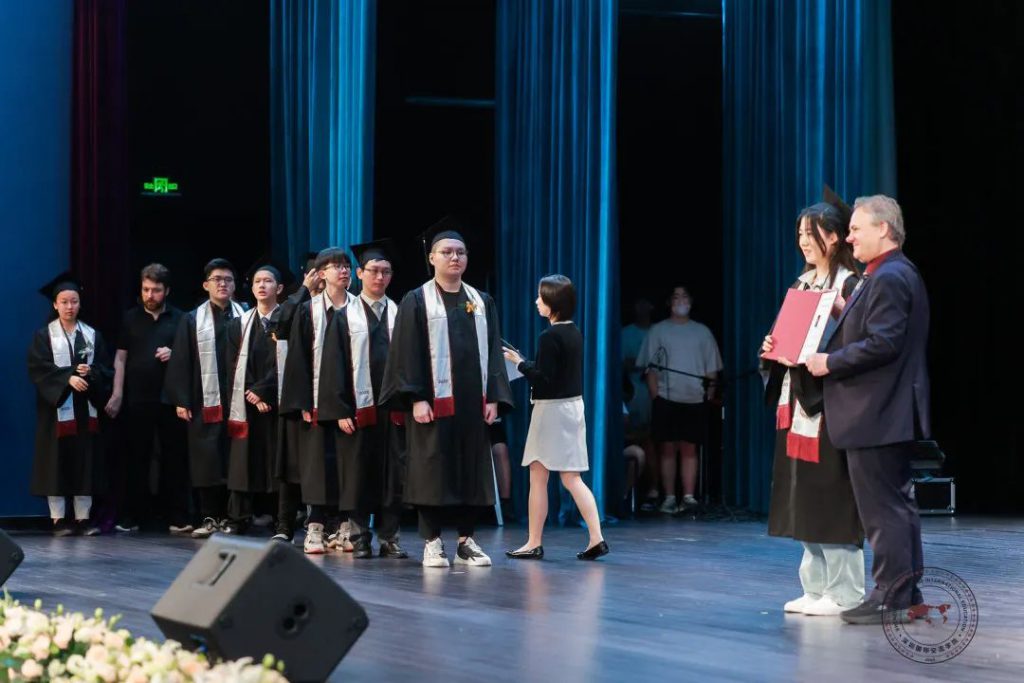 I also became interested in many subjects that I used to overlook. Listening to history stories in Chinese class, discussing fun facts in Physics class and planning surveys in Statistics classes aided my discovery of the wonders of these subjects. Interest is the best motivator. I sincerely appreciate the joy of reward of getting good grades in return for my hard work. When I got a 4.0 GPA for the first time in the second semester of G2, I felt that all my hard work had paid off. The joy was fulfilling, long-term, intrinsic, and far more powerful than the joy of random indulgence. The charm of learning filled my experience, albeit painful and joyful at the same time; there had been intrinsic motivations to learn rather than extrinsic ones.    
I remember when I was in the sixth grade of primary school, our teacher told us that our teenage age was a significant time for learning and that we must make full use of it and not waste it. I felt anxious upon hearing it back then, obsessing over how not to waste my prime time. In hindsight, the reason for my anxiety was that I hadn't put in all my efforts so I couldn't be satisfied deep in my conscience. The topic did pop up in my mind again during my years in high school, but instead of feeling anxious, I felt fulfilled. I knew I was working to the best of my ability, so there would not be any regrets.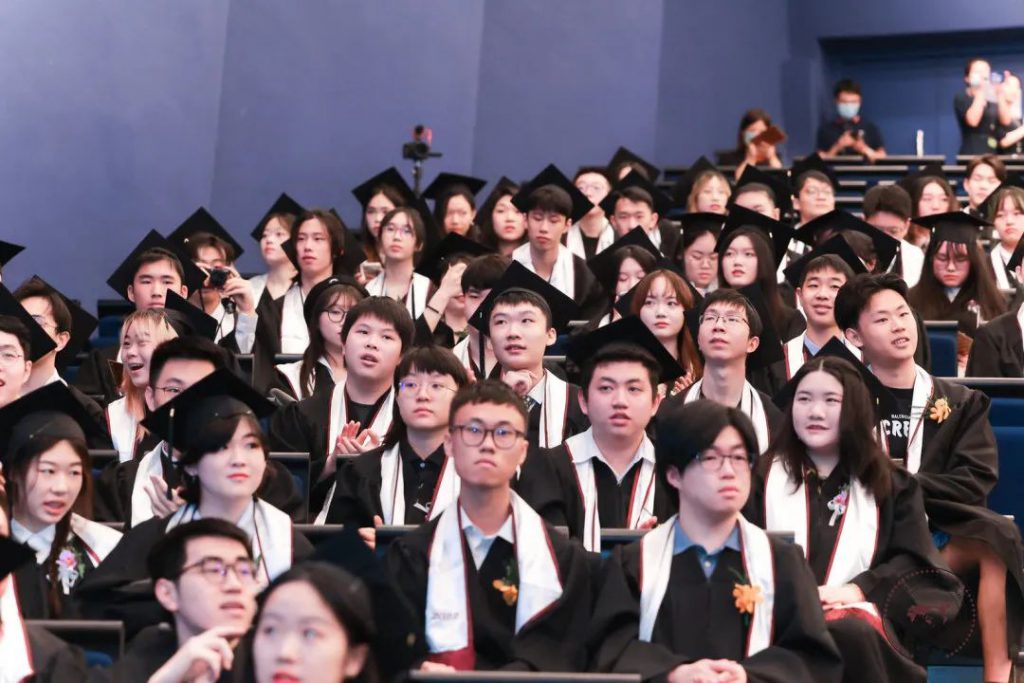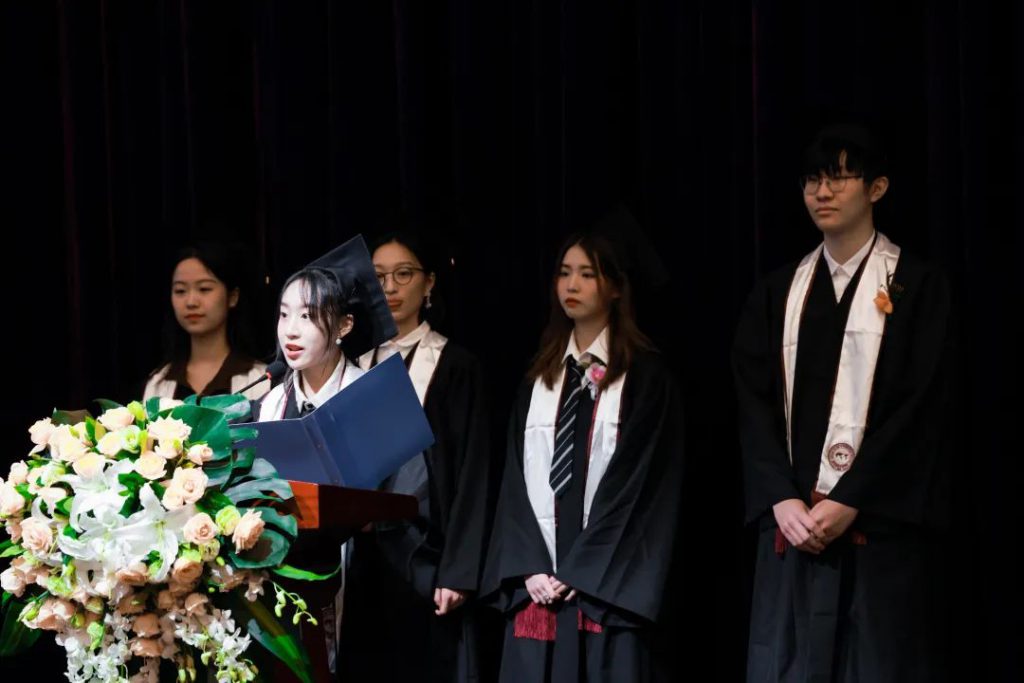 In addition, great memories that will last a lifetime were also received. My favourite group at SCIE was the compulsory course class in G Level. There was a stronger bond between students who attended all five classes together and sat in the same classroom daily. In the compulsory course class, I found a sense of belonging that had long been lost. The last time I had a class so beloved was long ago in primary school. (Coincidentally, both my primary school and my compulsory course in SCIE were class 4).
The affection for people and that for physical places are intertwined. When we had the compulsory course classes, we were in Shuiwei. The Class of 2022 happened to spend two years in both the new and old campuses. Personally, I prefer Shuiwei. Indeed, Shuiwei was not big nor new, but it was concise, lively and gives a more intimate sensation. One cannot think of Shuiwei without thinking of the earthy yellow tiles, the grey-green classrooms, the garden room that smells warm, the Lover dining room crammed with blue plastic tables… Even the chairs that were concave in the middle and frankly not very comfortable to sit on became things to miss. I still vividly remember the bell at Shuiwei, being able to hum it immediately whenever it was brought to mind. Music is also a form of memory, as the Rhapsody in Blue stores the feeling of sitting in a classroom of Shuiwei. It seems that anyone who has lived in Shuiwei misses it more or less. Interestingly, we didn't spend much more time in Shuiwei than in Antuo Hill, both being two years. Maybe it's because Shuiwei was introduced to us first as a primary impression.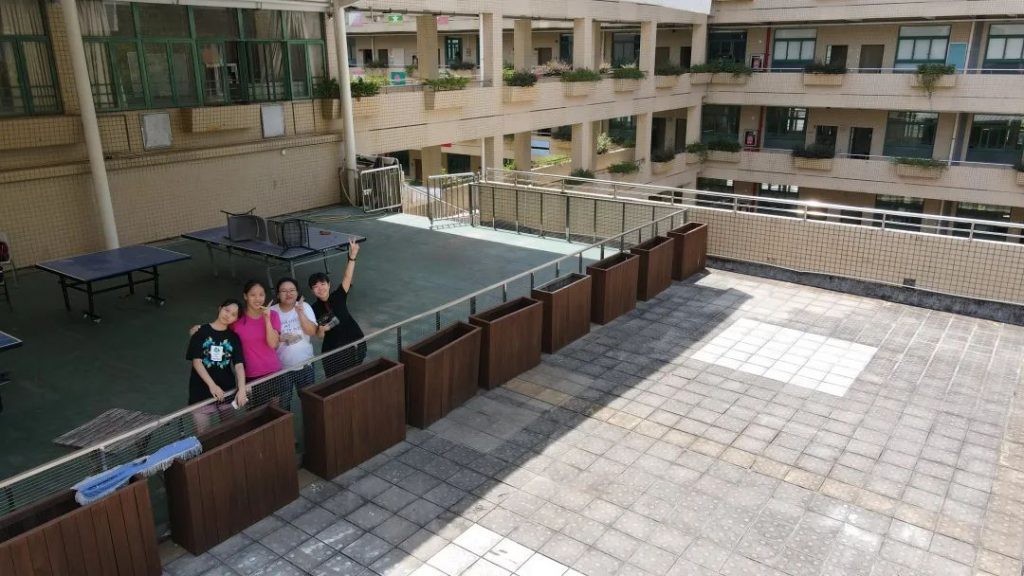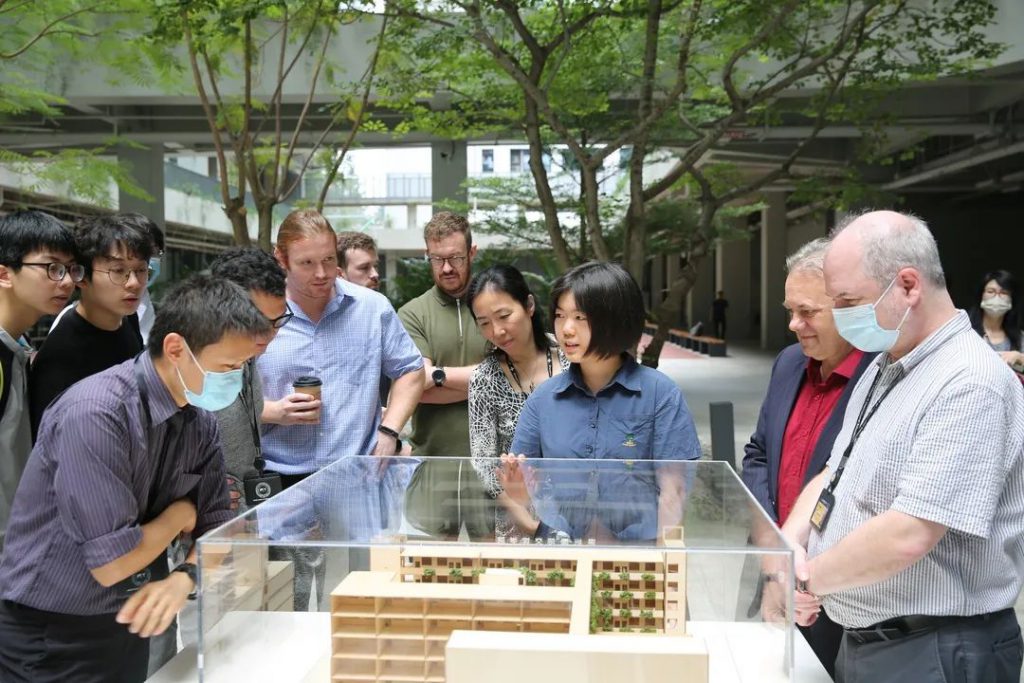 Reflecting on Shuiwei, I realised that only one or two classes had lived there. In less than three years, most of the students at SCIE will no longer know Shuiwei. I didn't want Shuiwei to only exist in the memories of alumni, and I also wanted to commemorate it uniquely, so I made a to-scale model of it that was put on the new campus so that everyone could see it when they came and went. It was a great honour to leave a small mark of my own on the high school campus before I graduated.
I found that G2 was the most memorable year of my four years at SCIE. We had the Camping, a food stall at the Food Fair, and a class trip to Wuhan; we sang El Mismo Sol at the New Year Concert, went on a field trip to Spain during Spring Festival, and had an unprecedented experience of online classes in the second semester. The atmosphere in the compulsory course class was also the best in G2: in G1, we probably hadn't yet formed stable relationships with friends, and in A-Level, we didn't even have a regular class. However, the atmosphere in G2 was just right.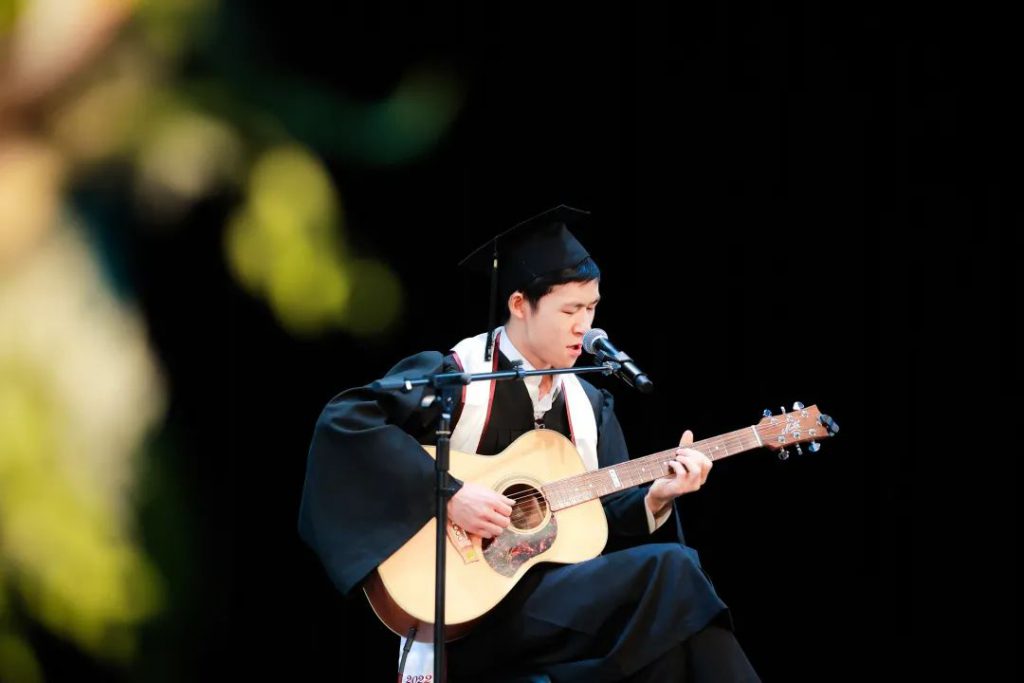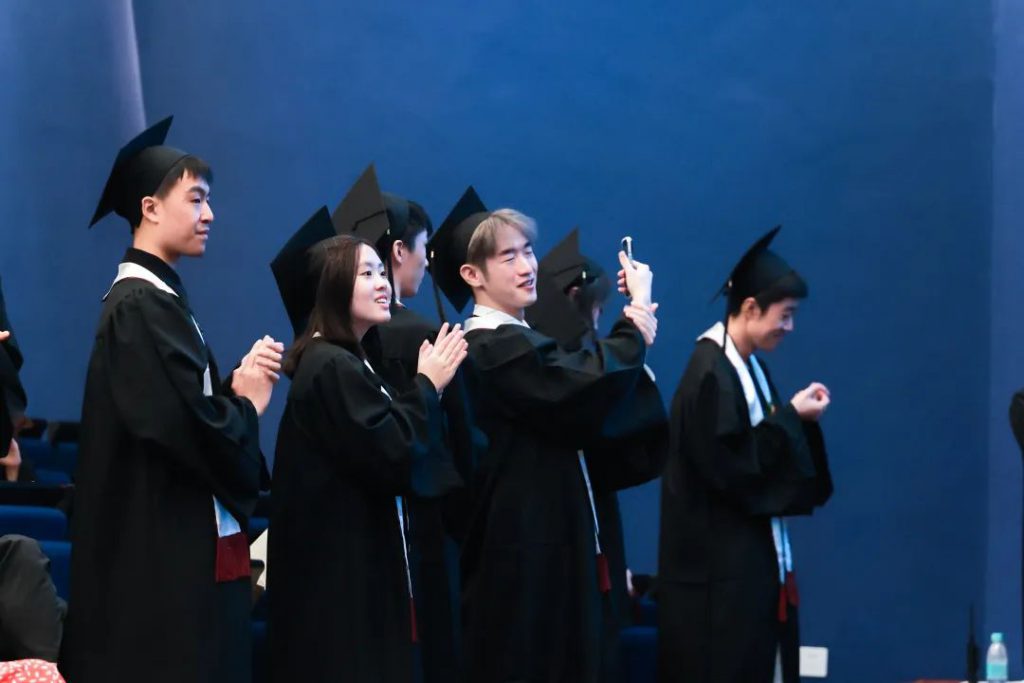 The happiest times are the ones that slip by unintentionally. That is fine. If you deliberately try to make one time to be the perfect one, it doesn't usually work.
That's why I didn't want it to be the perfect day in SCIE before the graduation ceremony. I knew that the most memorable high school memory would not be the graduation ceremony but just one of the most ordinary moments – perhaps intentionally ordering only purple food in the dining hall with my friends, playing a song out loud and projecting it on screen in the classroom, working on a pun poem on the blackboard after school, letting tones of mysterious slogans rise and fall after lights were out in the dorms…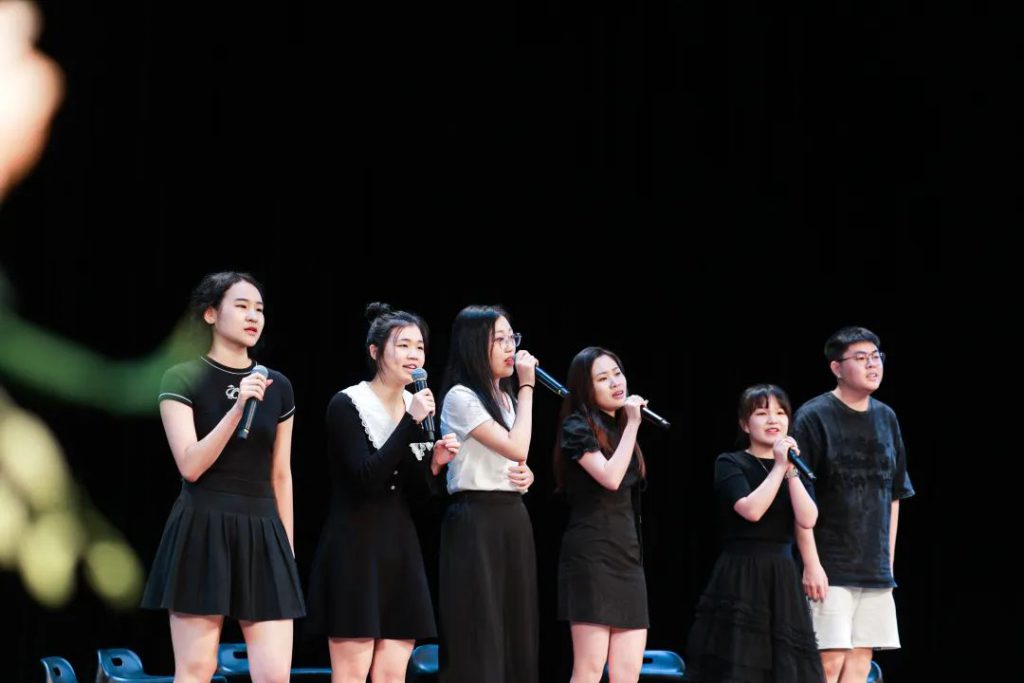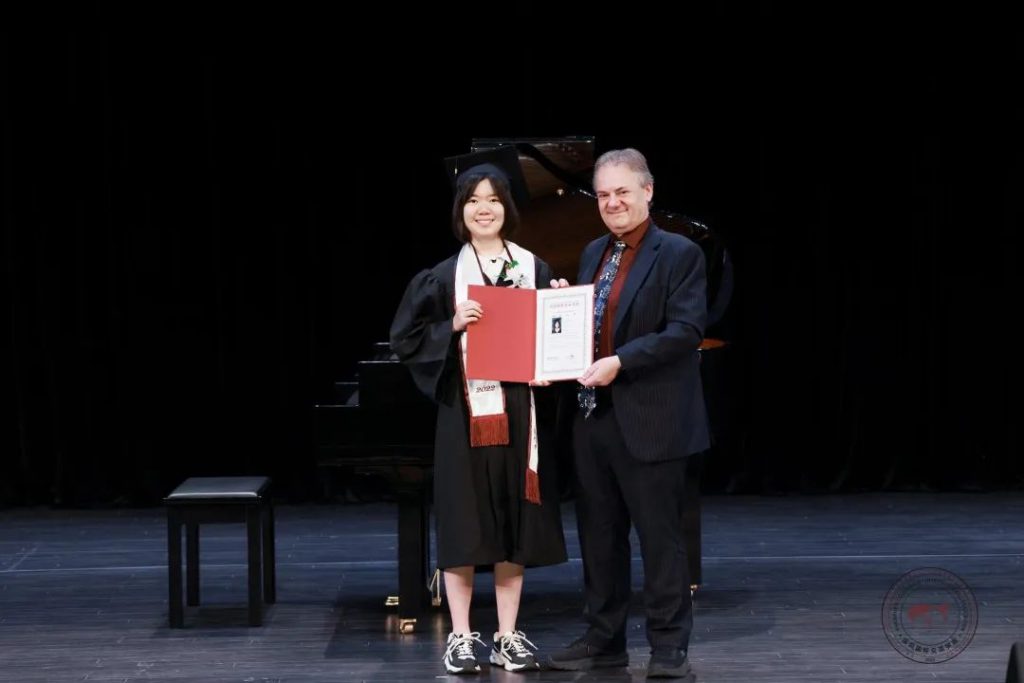 Now that I've just left the campus, I have not felt a definite sense of graduation. I know that the moment when I will miss high school the most will certainly not be the moment of graduation, but rather a sudden flashback to high school some most normal time in the future. I know that I will miss high school more than once when I am in the new environment of the university. I also know that one day in the future, though I don't know which day, SCIE would end up being a faint and distant memory, just like I was in a state of nostalgia for the two years after I graduated from primary school and before I came to SCIE, but once I got used to SCIE, I naturally stopped dwelling on my memories of primary school – I found a new sense of belonging in SCIE. Being content enough with the present means looking back is unnecessary. I wonder when I will no longer be attached to the compulsory course class, Shuiwei, or SCIE. It is hard to imagine the day at present, but it will come eventually. Feelings will drift away to new and unexpected places in the future. It feels interesting and sad at the same time to think about it. I hope we can also find a new sense of belonging in future universities.
I am grateful for the companion of four years. Everything I have experienced in my high school life, whether good or bad, had more or less taught me something and became an integral part of my growth.