SCIE received notice that we have achieved accreditation by the Western Association of Schools and Colleges (WASC) in August. SCIE joins forty-four other accredited schools and 14 candidate schools in China as listed in WASC's Directory of Schools.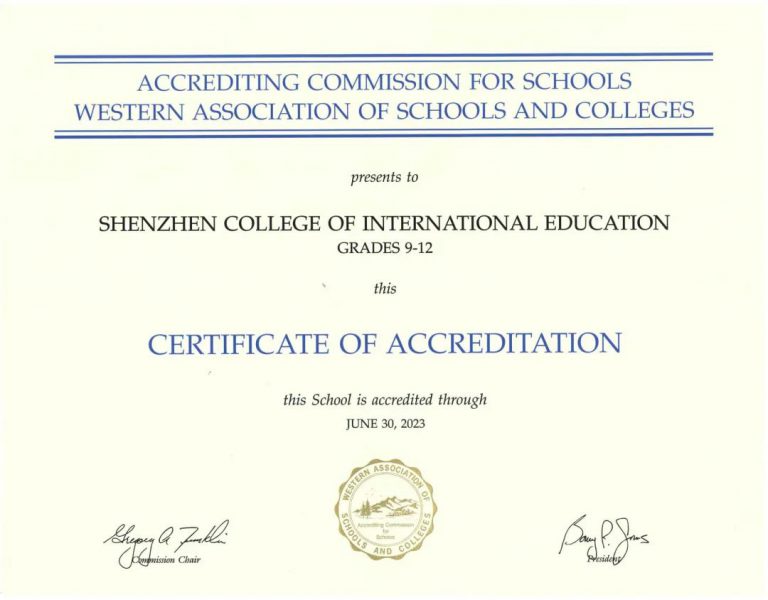 The Accrediting Commission for Schools, which is part of WASC, is world-renowned accrediting association based in Burlingame, California, USA. They extend services to over 5000 schools worldwide and work with 20 associations in joint accreditation processes, including the Council of International Schools (CIS) and the International Baccalaureate.
SCIE hosted a virtual team visit of representatives from both CIS and WASC in October of 2020 after submitting our whole-school review earlier in the year. The visiting team spent several days remotely touring the school, speaking with students, parents and staff, visiting classes and examining our report and supporting documents. We received the formal report and further recommendations from CIS in January of 2021. We have now received formal acknowledgement of our accreditation by WASC, putting us in the same leagues as elite US high schools and other top-tier international schools.
SCIE achieved CIS re-accreditation on October 2021 in recognition of the college's commitment to provide high-quality learning and clear demonstration of continual self-improvement. Actually SCIE achieved CIS accreditation at the end of the 2013-2014 academic year. An accredited school shows that it is focused on its mission and goals for students and that it is student-oriented and examines its students' performance continuously.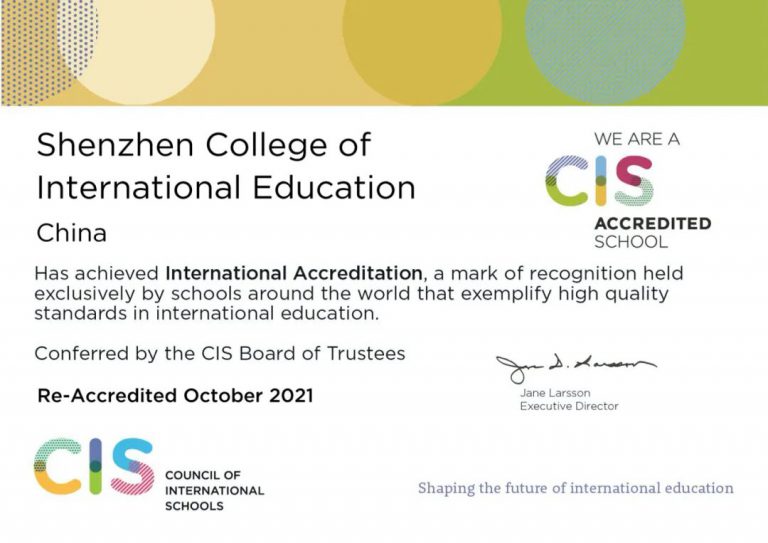 CIS will put forward specific improvement requirements every year for its member schools, and re-accredit them every five years. In order to remain accredited, a school must develop a cycle of formal reviews and reflection on its development and undergo a re-accreditation process. The success of re-accreditation confirms SCIE's educational mission and quality.
First the process of accreditation by CIS and now by WASC has given SCIE the opportunity for every member of the school community to give input into the growth and direction of the college. This latest recognition further highlights to universities and other international schools that our vision of becoming the most successful international school in Asia and in pursuit of our motto of 'striving to be the best'.