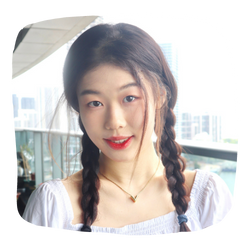 Selina
Class of 2022, The London School of Economics and Political Science
01. SCIE and I
I first met SCIE in the summer of 2018. Facing the breeze, accompanied by fragrance of flowers, I was fully expectant when stepping into this campus for the very first time. At that time, it was still located in Shuiwei, a place full of customs and beauty. A year later, I officially began my four years of senior high school carrying my letter of admission.
Life in SCIE should never be said to be "boring". On Halloween, with our favorite costumes on, we walked between stalls, took photos and went to the haunted house. Early before Christmas, there will be a Christmas tree and model of Santa Claus placed in front of the volleyball court, so that we can take photos freely and feel the strong festive atmosphere. Fashion show is also one of my favorite activities. I've been involved in the whole process as a model for 2020. I never thought I could take part in any of these before I came to SCIE. I discovered a completely different self in the process. The most notable event is Senior Week  as a tradition held every year. Whether it is superman dance or waterfight, we always bid farewell to seniors in the happiest mood. I was really touched when noticing it is our turn this year.
02. SCIE teachers and I
I always find myself as a social butterfly as I could easily have a half an hour of chitchat with a teacher at school. Compared to hiding in the back row, I rather sit in the front row and interact with the teacher during class. Perhaps it was this kind of experience that enabled me to learn not only from textbooks, but also from understanding and discussion.
Rachel is a very patient geography teacher who loves learning Chinese and Chinese culture. She has a good grasp of the syllabus, and always fully prepares for the lesson with detailed PPTs. At the same time, she is very strict with us. She often carry out special exercises aimed at our weaknesses, which I learny a lot from.
We organized a surprise party for her birthday and ordered a cake in advance. At the end of A1, we all participated in making a farewell gift, with each of our portraits, words to her and a big group photo.
Mr. Liang is a Chinese teacher with a good sense of humor. He could impart lot of monotonous knowledge to us through stories. Until A2, we would often talk when we ran into each other on the fifth floor.
David is an English teacher who engages with his students and pays the most attention to our feelings. If someone falls asleep in class, he will not wake him up immediately and criticize him, but instead hide his bag and stationery in the corner of the classroom. This is when the whole class roar with laughter. At the same time, he also takes our assignments very seriously, usually taking only one or two days to mark works we handed in with some constructive suggestions. Until now, I am still very grateful to him for his guidance.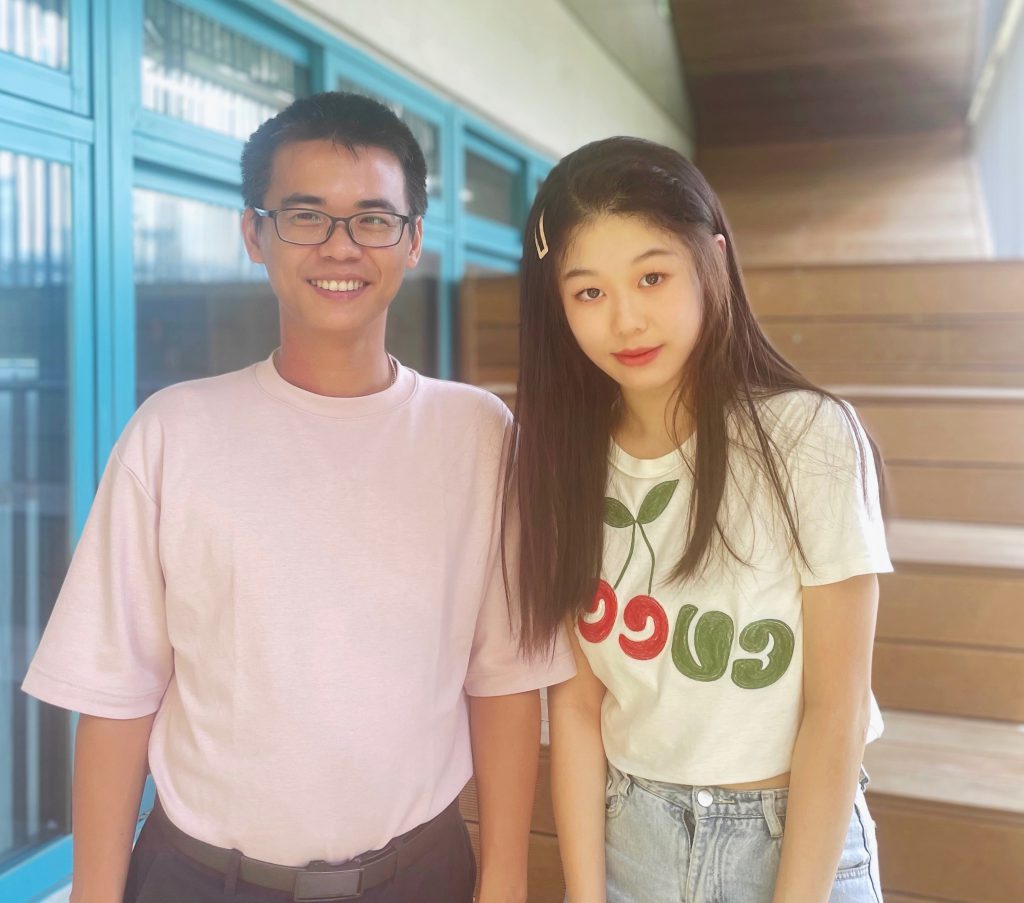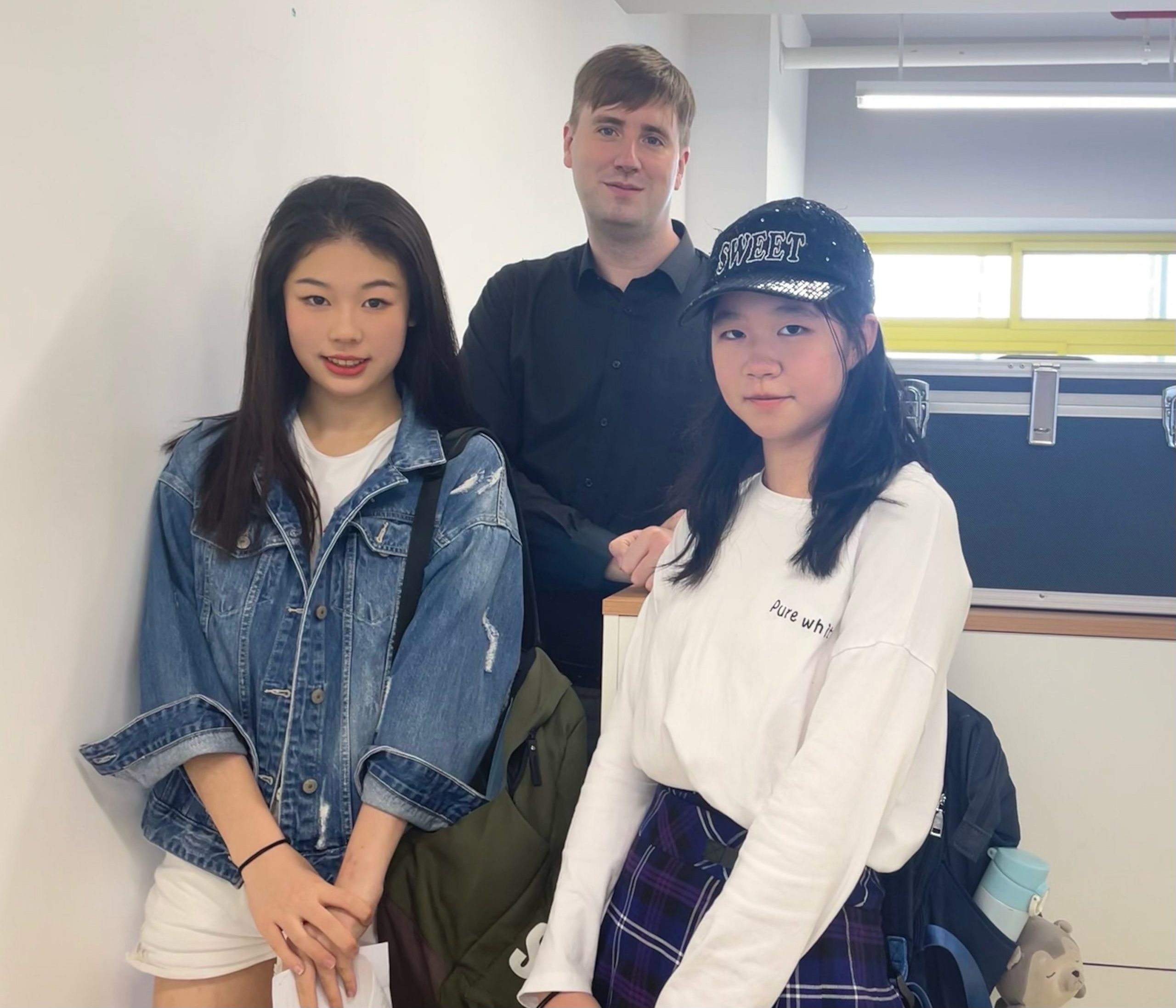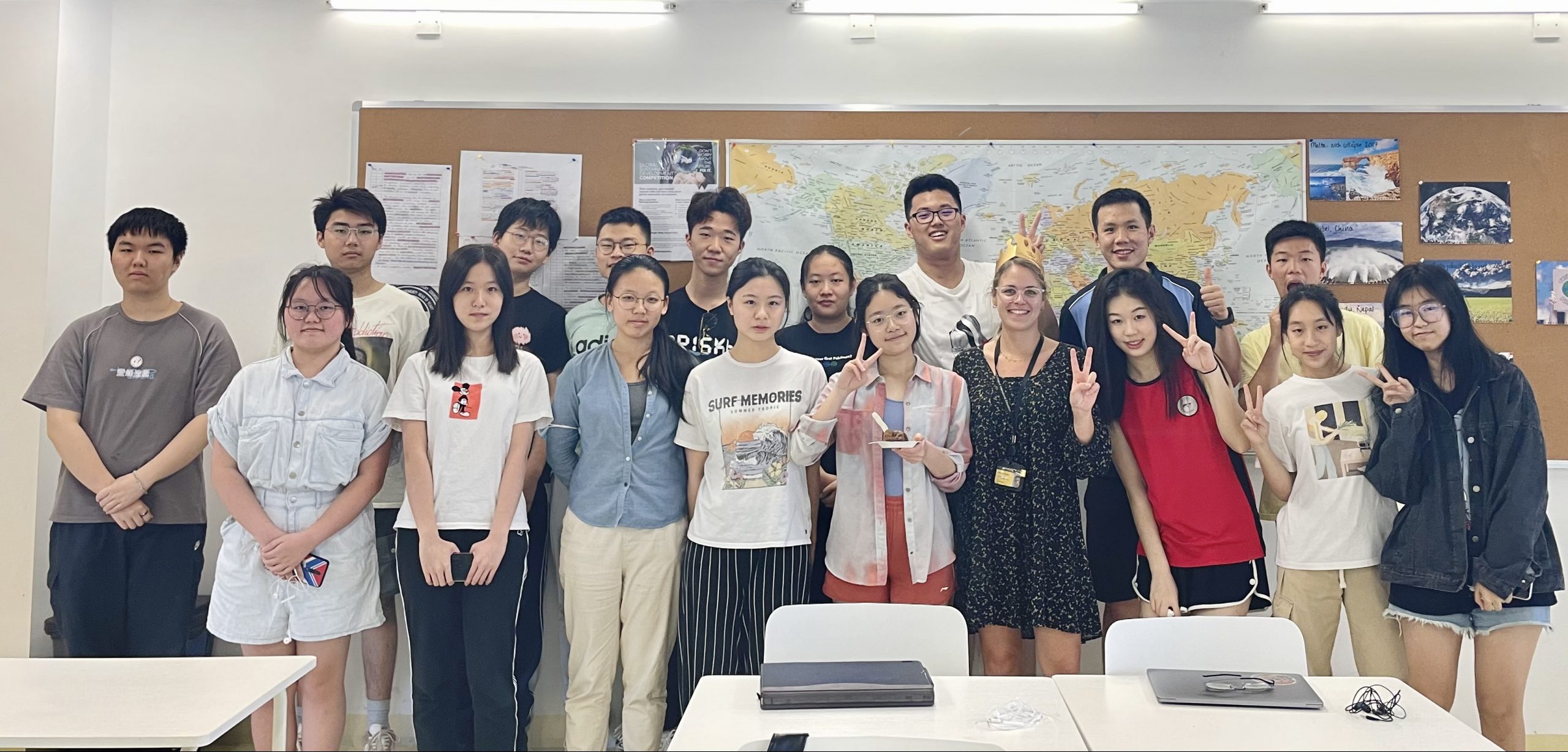 03. Application: the path unwinding
– Nerve-wracking personal statement
To be honest, I'm not a person who pays much attention to current affairs. I started to realize the outcome when I started write my PS: my mind went blank. Although I may have some critical thinking skills and academic competence, I don't have a topic that I've been long interested in that's worth exploring in my essay.
Hamish, my counsellor, has helped me a lot with this. He guided me to come up with various ideas that I didn't think of adding to my PS, and helped me expand on my thoughts. At the same time, I started to conduct in-depth research – by reading some academic journals and papers intensively — on the topics I am interested in.
As good as the brainstorming session is, it can be painful to convert my ideas into words, especially when UCAS has a maximium limit of 4,000 characters. I need to demonstrate my academic ability and enthusiasm for this major in 37 lines. I tinkered with it for two or three months; by the time I got to the final draft, not even a word was the same as the first draft. Despite the difficulties involved in the process, I helped myself to see my real interest in ceaseless exploration.
– My extreme joys and sorrows
Although I was an early applicant, my status in track never changed. The invitation to interview from Christ College (Cambridge) in mid-November was a bit of a reassuring. I believe it is a recognition of my background and PS. However, before receiving the rejection letter, I still did not receive any offer. It's fair to say that my barely built-up confidence collapsed at that very moment. The first offer came late in March, finally making a little progress in my UK application. But I didn't expect another long wait after that. Just when I was mentally prepared to be rejected by LSE, the offer suddenly came. Perhaps it's the unexpected surprise that brings the most excitement.
04. Some reflections worth referring to
There was a time when I fell into an emotional trough due to rejection letters. Not only did this lead to a vicious cycle, but my negative emotions were also spread to my closest friends and family. When I finally reflected on myself, I found that there may be many factors in decisions made by universities, not necessarily to be only blamed on my abilities. Sometimes the bigger the expectation, the bigger the disappointment, it is better to keep a calm mind at the very beginning. The fewer times of being mentally broken down, the less likely it is for my life and study to be influenced. A proper relaxation and adjustment of mind may be a better choice.
Second, humanities subjects indeed requires a long-term exploration and accumulation of knowledge. Regularly reading academic journals such as The Economist and National Geographic regularly, taking notes of the book and discussing with your teacher will definitely help with PS writing and interviews.
Every single day I passed and every single person I met in SCIE is worth cherishing. You might as well explore every corner of the campus before graduation, and talk to the teachers and friends you meet, so that they are left in the most memorable place in your mind.