What a topsy turvy year! With so many challenges and moving to a new campus in the middle of the Oxbridge application cycle, our student accomplishments are all the more remarkable. SCIE means striving to be the best with 'Students in a Challenging InternationalEnvironment'. This year our student body really has shown resilience, sense of purpose and tenacity to achieve, once again, the best UK offer results in China – in a Challenging Environment. Congratulations are truly deserved!
SCIE students applied to 52 Higher Education Institutions for 290 courses, ranging from Veterinary Science and medicine through PPE, the History of Art, Theatre and Performance Studies to Sport and Exercise Sciences, Natural Sciences, Mathematics and Economics!
For US application, among our 105 students applying to American universities this year, 55 were admitted to the top 30 universities in the United States and 104 letters of acceptance, including 4 top 10 universities, such as Stanford University, Wellesley College, University of Chicago, Johns Hopkins University, Dartmouth College, etc. This is an increase of 12 students and 23 letters of acceptance compared to last year. In addition, in the admissions to the University of California, this year we have 6 students admitted to the University of California, Berkeley, and 8 students admitted to the University of California, Los Angeles. The admitted majors include Electronic Engineering and Computer, Statistics, Media and other popular majors with fierce competition. Finally, this year we have students admitted to Cooper Union's architecture major. This is our first student in the past five years.
Congratulations must also go to whole of SCIE staff who have supported our talented cohort of 2021 to reach the great heights they have. No person is an island, and in the words of Newton and others 'If I have seen far, it is because I have stood on the shoulders of giants'. To all faculty and support staff – thank you.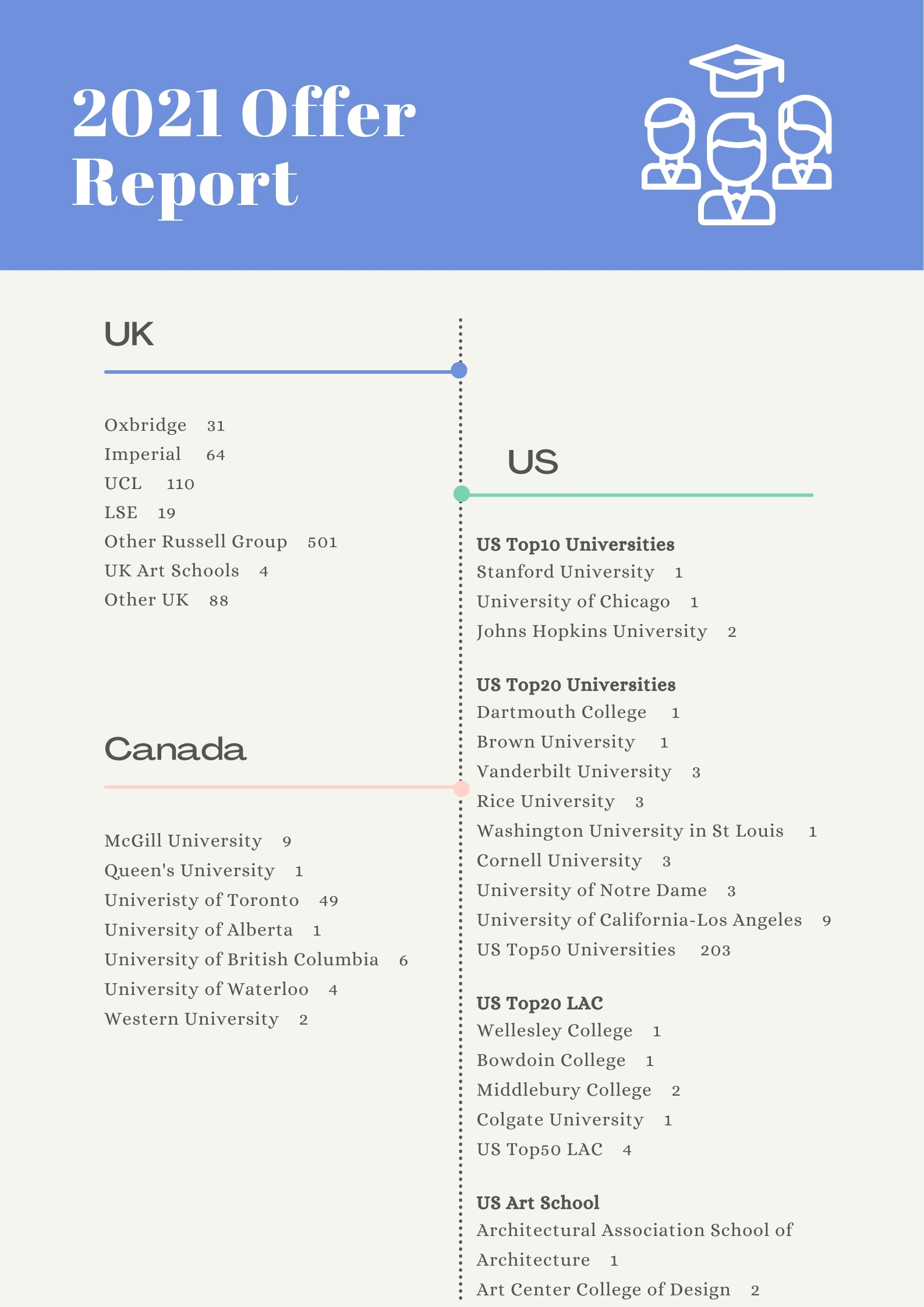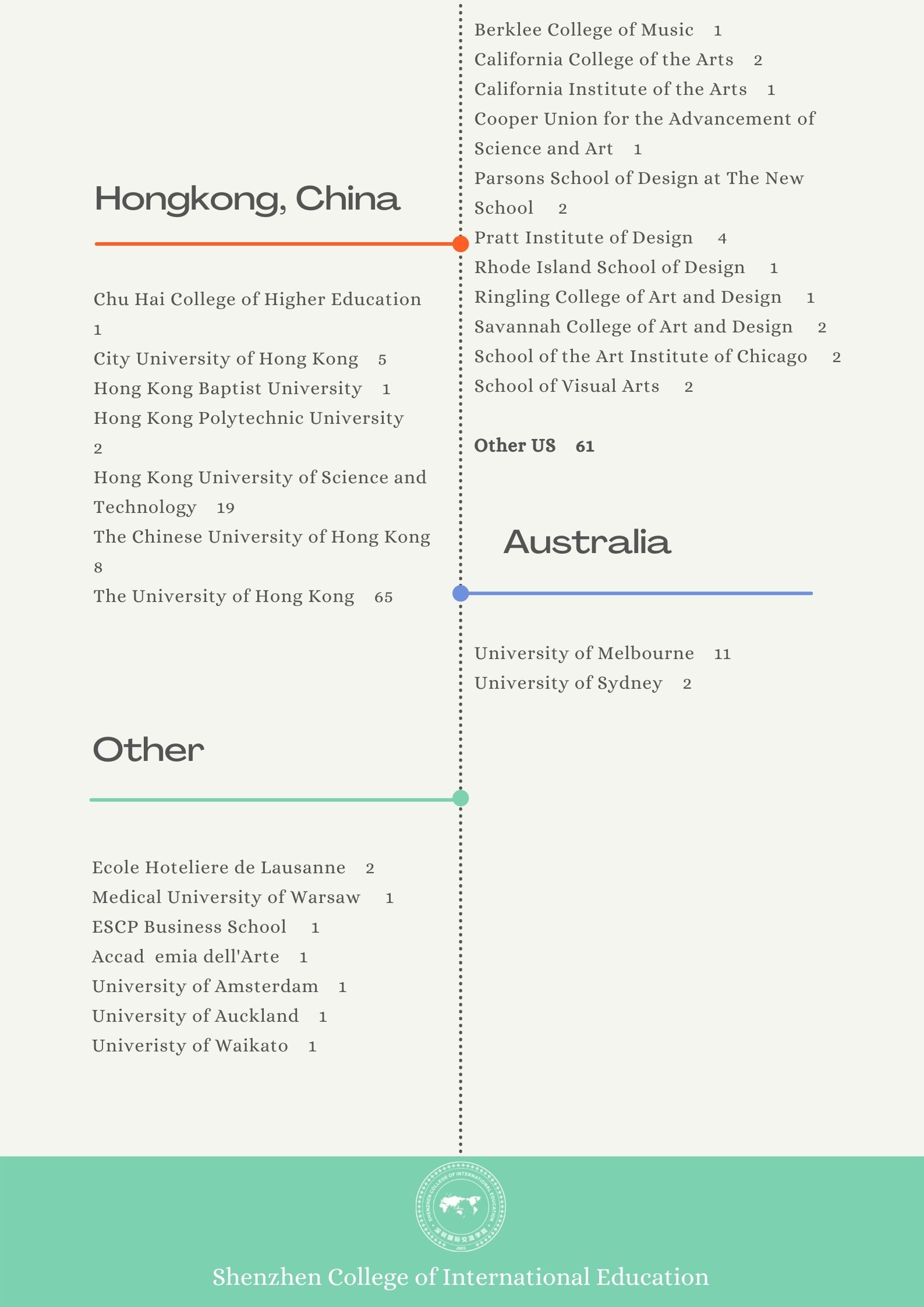 Susan Jia, US Universities Coordinator