The first STEAM Carnival in Antuo Shan Campus was to begin with winds whispering and clouds covering the sky. When the clock at 8:00 rang, all G1 students were seated well in the theater and waited Principal Mr. Neil Mobsby to start the opening ceremony. With the curtain drew apart slowly, all students could not help to exclaim:"Wowwww…"Different functional drones were well displayed on the stage provided by DJI, which included FPV,TT used in daily filming or T30 applied in agriculture. All staff and students presented could not wait to approach the products and did the trials.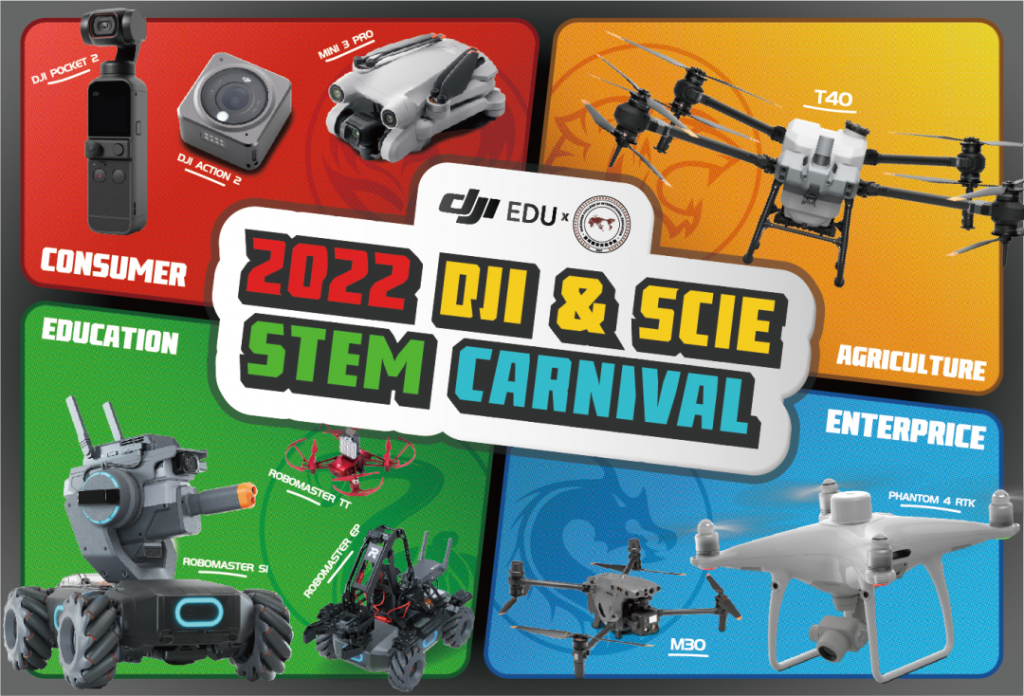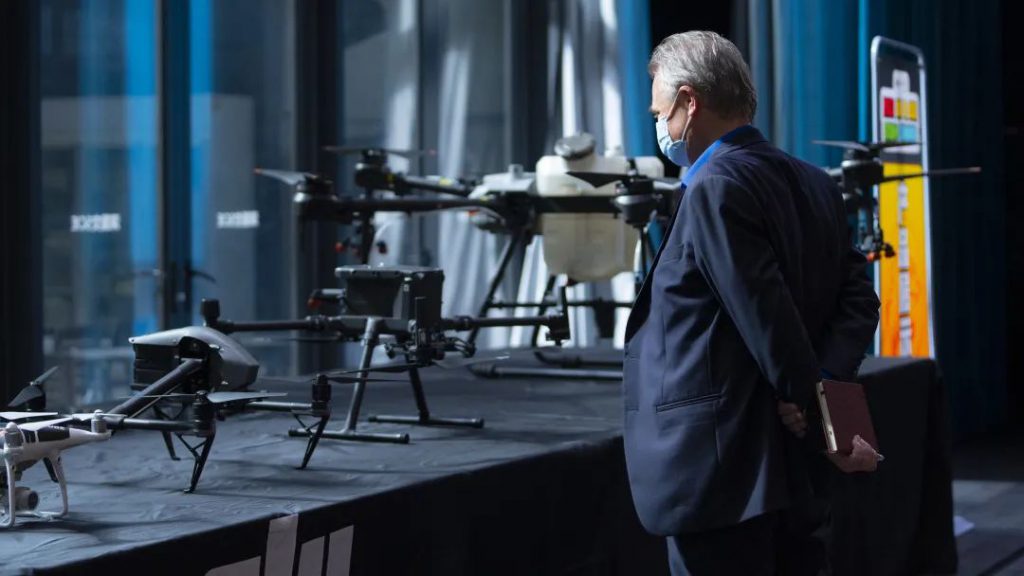 Apart from the drone trials and used them for filming from different angles of the campus, all students were excited to attend the Robomaster competition on the second day. Before the competition, Tiger Yang, product director and senior research engineer from DJI Education, presented to all students about development milestone of DJI and their support to teenagers high-tech innovation and education. Tiger encouraged students to learn more AI and creative education from social media and to think critically, practice timely from the learning process.
Different from traditional robot games, Robomaster aimed to combine the philosophy of AI education and expand more communication in the youngsters cohort, which is to cultivate students logic thinking and problem solving skills across curriculums.
After the competitive preliminary and final round, Daniel, Haili and Hardy won the champion finally. All candidates who attended the Robomaster have won the sense of achievement and enjoy the fun of the game.
Apart from DJI products, Tencent, another high-tech giant, launching projects based on AI and art creation which attract many students to visit. The display zone was divided by three themes-"Tron Art","Tron Metaverse"and "Tron Humanities", which showed the past masterpieces created by students in Mini E Camp from diverse high-tech angles.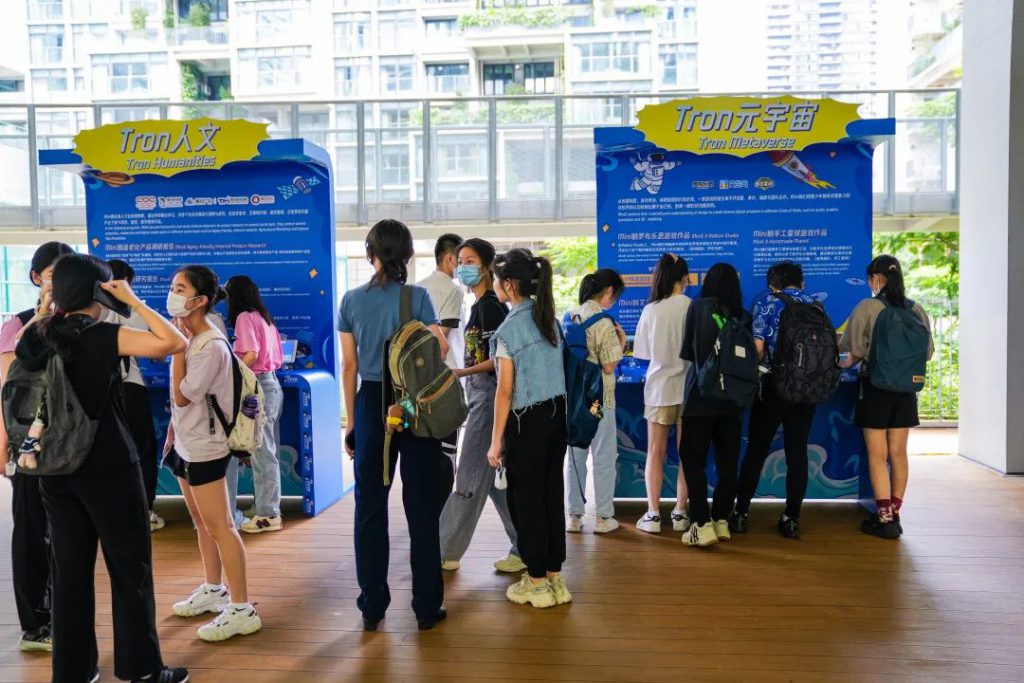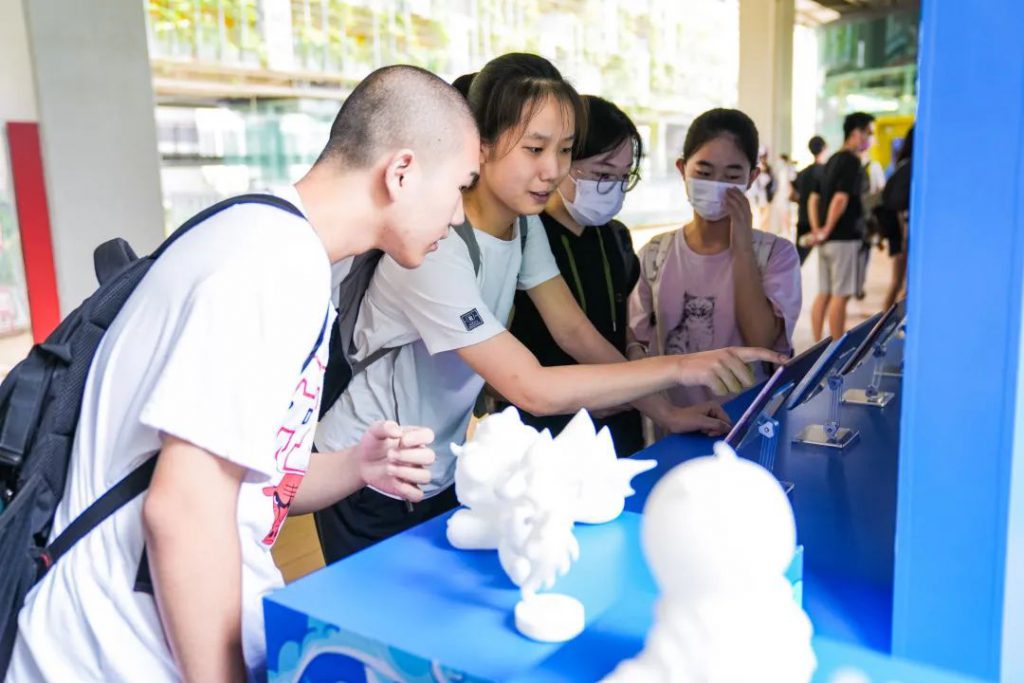 In the other session-AI Creators displayed two AI algorithm platforms researched and developed by Tencent, which enable students to visualize some difficult concepts and mutual AI learning and how to put the; theories into practice on this platform.
On the 3D design workshop of " Classic of Mountains and Rivers", students were instructed by three young mentors from Tencent by using Nomad Sculpt. Vivid animals of 3D model from the Chinese ancient story < Classic of Mountains and Rivers >were back to life with the combination of technology application and art appreciation.
On the lecture session in the afternoon, Benjamin Guo who was the AI specialist and producer in Tencent, shared his research and projects about IA progress in different industries, in which included successful cases on how AI assisted business operation and development as well as how AI helped with learning experience innovation.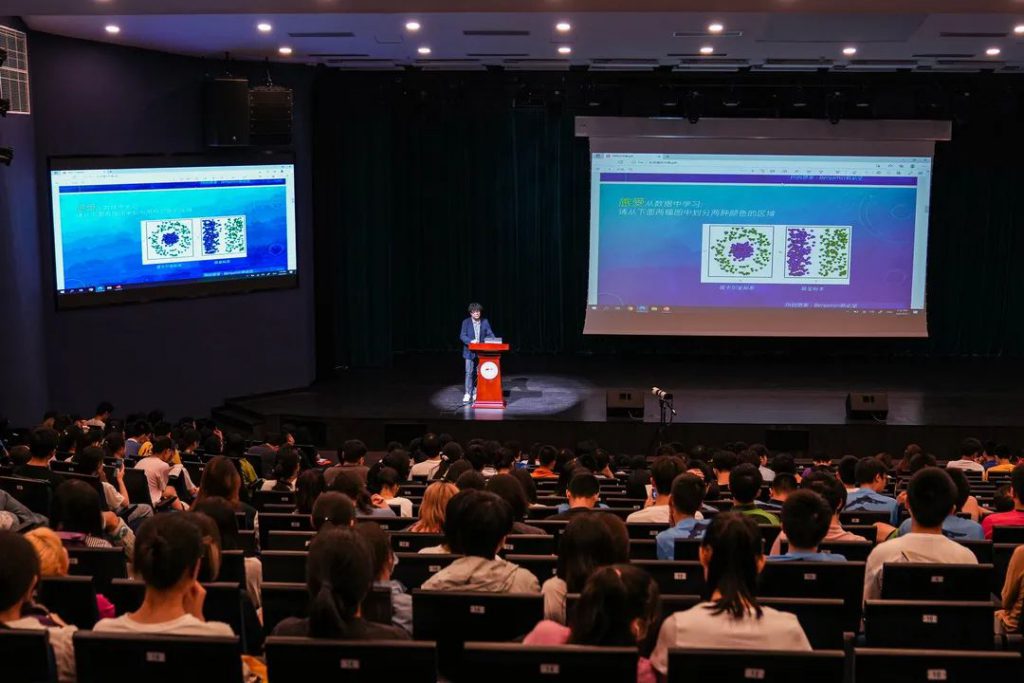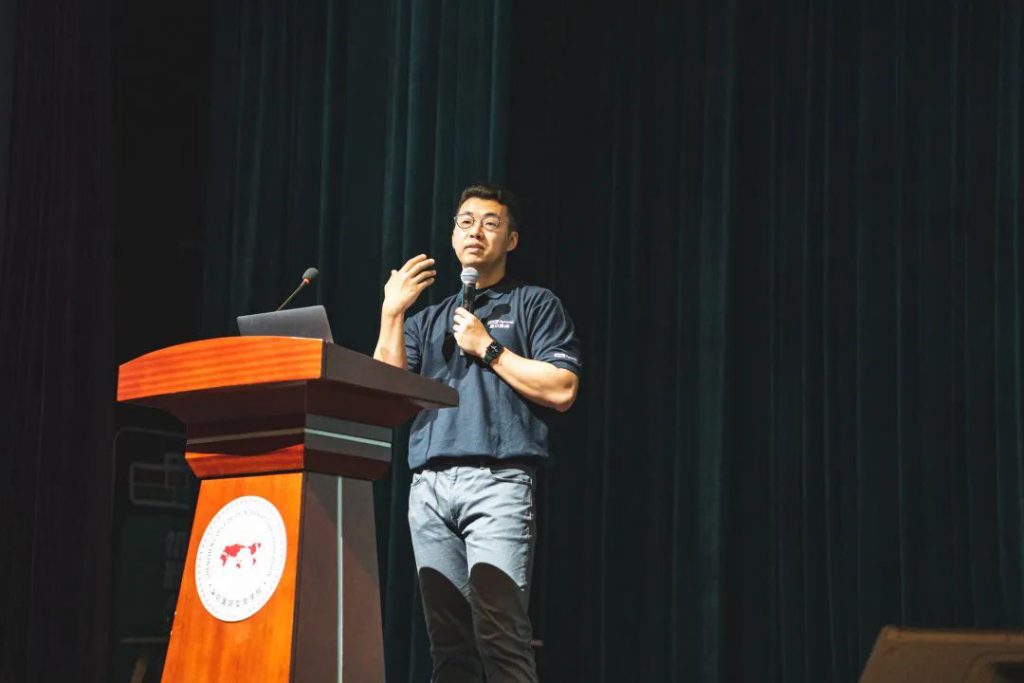 The second lecture was about driverless car delivered by alumni David Chang(Class of 2017)who was also the founder of Whale Dynamics Ltd., it was privileged to invite David back to school and gave the latest information about driverless car development. He introduced the module design of different car sections and explained how their cars were differentiated from TESLA design philosophy and functions. Also, he offered a lot of suggestive advices regarding to subject options and the required professional skills in cross-disciplinary science.
On day 3, workshops with different themes were provided to immerse experience, there were smart skateboard session, digital music production, 3D Printing practice as well as biomimicry material application.
Bear, co-founder of Boardrop, had more than 10-year experience in skateboarding. He invented the electronic sensor with his team to help beginners to better balance when skating. Under the instruction of Bear, students enjoyed the fun of skateboarding and offered their advice on how to improve the products as well as the art design on the board.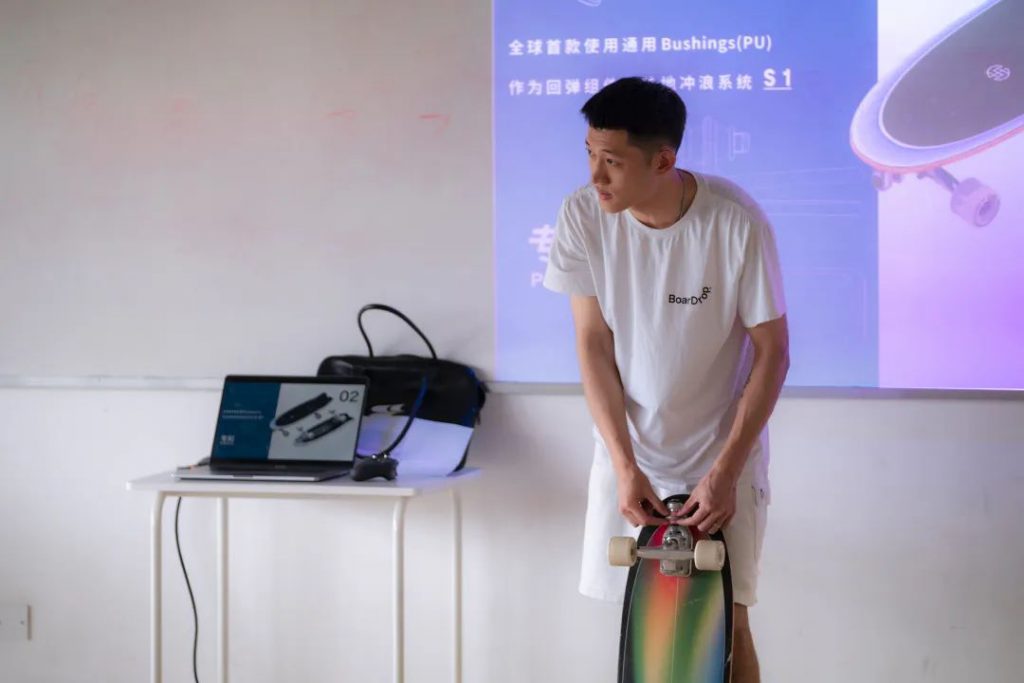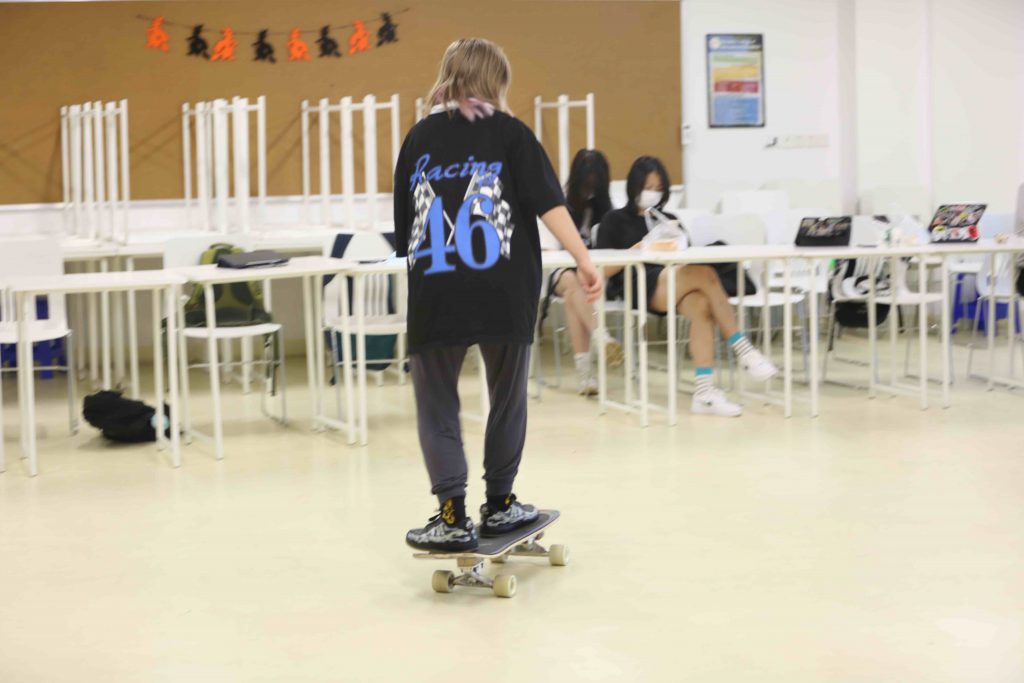 The digital music sharing was given by Ben Guan'19 and Jason Huang'22, both of whom were independent musician and had released several singles. They talked about the digital tools which they used for composing and making sound. What's more, they had made on-and off-class rings specially played on Wednesday for school.
The biomimicry session was led by Director Jiang and Mr. Li from X-Institution, they listed many biomimicry materials used in our daily life, such as self-cleaning surface of lotus leaves, the silent flight of owls, the super sticky feet of gecko etc, students were divided into different groups based on the topics that they were interested and assisted to do the research and presented with the help of teaching assistants.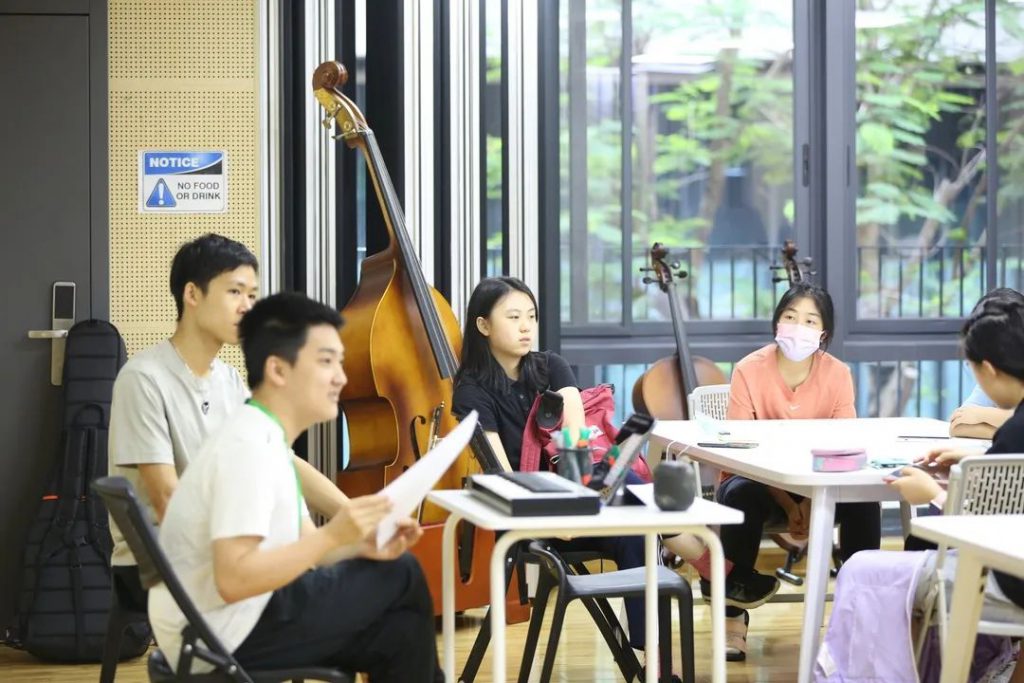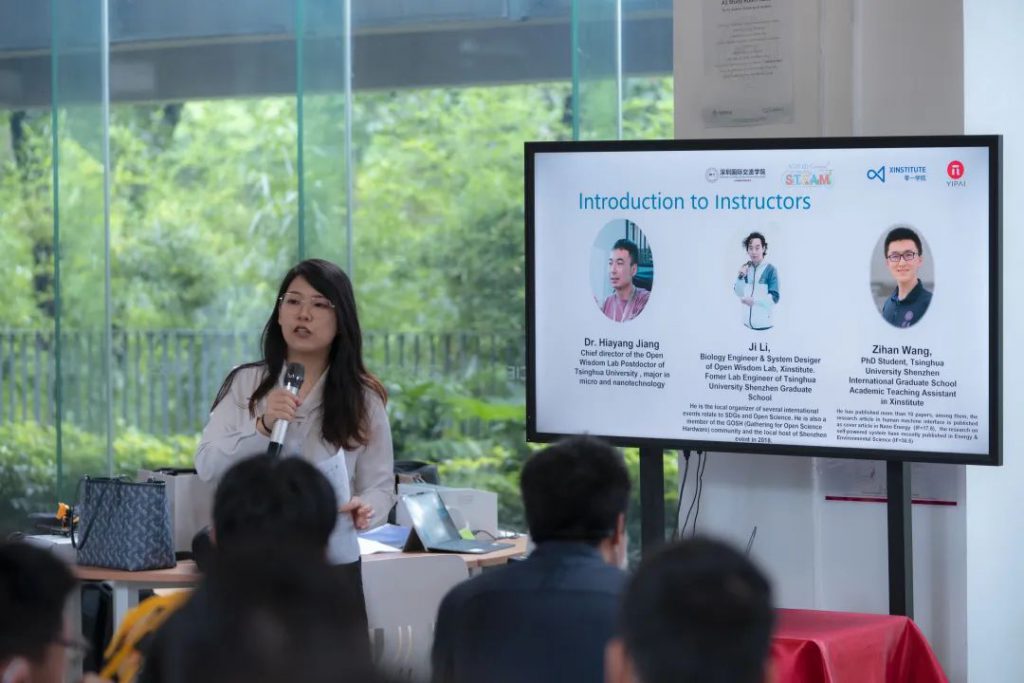 The 3D Model and Print Workshop were led by alumni Jason Zhang'22 and current student Mary Ming. Before modeling, they gave an introduction about the 3D printing theories. And then they directed students on using Fusion 360 to learn how to use the make models based on the parameters and finally print their customised medals.
Feedback from students about the G1 STEAM Carnival
" I have experienced all kinds of new technology in this pleasant week. I learned how to make 3D model in the "Classic of Mountains and Rivers"workshop; the exciting "shooting"games in Romomaster; After the smart skateboarding class, I came to know the change that technology could bring to our life, it is getting more safer and interesting and when you push your enthusiasm to the limit, you have already made the progress.
—— Alice YU
"The G1 STEAM Carnival is definitely one of the most intriguing and interactive series of events that I've attended. In the carnival, we were allowed to look at, touch, and use products at the frontier of technology and we were taught and encouraged to expand our knowledge and interests. One of the most attracting part of the carnival was the biomimicry workshop I have attended.
Thinking it to be similar as a tedious lecture, I didn't have high hopes of it when I first stepped into the classroom. However, I was quickly proven wrong. The teachers and assistants quickly captured my attention with a brief introduction to the project. Basically put, biomimicry is the design of materials based on(or inspired by) nature. We were shown various case studies that senior students in our school has made, including how beetles in Africa are able to collect water from fog, how dandelion seeds has a specific structure that allows it to travel long distances, how butterfly wings use interference of waves to show a particular color… It was all so amazing and new to every one of us!"
                                          —— Tico YANG
Steam week for me is a huge opportunity to learn and enjoy. As our G1 finished our academic year, the only thing we need to think is to have fun in the last week of school. So, for me I signed up for four activities; Tencent 3D modeling, RoboMaster, DJI test flight, "The Universe" documentary watching and some excellent speeches(I got lots of gifts!🥰). Personally, I like Tencent 3D modeling the most because this is the first time for me to do 3D models despite I won the top three in the end [hydropower!!!!🌊]. For DJI test flight, I tried Mavic 3, I never thought DJI would ever bring this product for us to try out because this Mavic 3 model worth more than 30 thousand RMB. So, I really had a good time with testing it. Also, to the new G1's, if the steam week manage to last to next year, I would like to strongly advise you to take the time and to enjoy and learn new things. You won't regret it. In the end, I would like to give a special thank to The Principle, Tencent, DJI and all the others to make this perfect week became possible.
——David Li
"Firstly, I feel grateful with the opportunities provided with these activities. Thank you for your cooperation with different alumni and companies. It did bring a piece of great memory to me and I did love these activities. And I love the longboard as the gift which the company provided. So I hope it can be held for next year too!"
—— Nina CAI
Steam week ignited our passion and enthusiasm towards drones that we have never encountered before. All three of us were beginner-level drone users, but to our surprise, DJI drone technology was friendly to users of any skill level and allowed us, who were no experts in drones to feel the excitement of immersive flight above our school campus. It was a pleasant and unforgettable journey to view our school from the sky. This unique experience empowered us to see the future of possible, the future where users from all groups, regardless of age and gender can view themselves gliding through the wind, diving through the cloud, and flying beyond the horizon with the aid of technology – the drone camera. Just as Mr Michael Bracewell had mentioned at the beginning of the week, Steam Week was an opportunity for us to dream, and dream about the future that one day can be realized. Although we were not familiar with drones at the beginning of the week, whilst we learn, we were able to "dream" and apply our creativity which enabled us to produce this short video."
—— Annie Hu
Personally I have successfully taken many first steps out of my comfort zone. The activities DJI has held in SCIE allowed me to be familiar with drones for the first time, filming spectacular views of the campus as amateurs, and then editing our video untiringly with full devotion. Gradually our passion influenced people around us, and this enthusiasm became the link between us and the members of staff and experts in the field that came to visit, allowing us to build deep bonds. We would bring our edited clip to the backstage of the theater and gain constructive suggestions and complements from the visitors in excitement and laughter. During the every single day of 100% effort, we've explored the sensation of enjoyment and fulfillment of our hard work, which makes it certainly a memory which we will cherish."
—— Sophia Liu