Although this contemporary music lecture was arranged during the CIE examination period, music students were still participate in the lecture with passion and show their musical talents.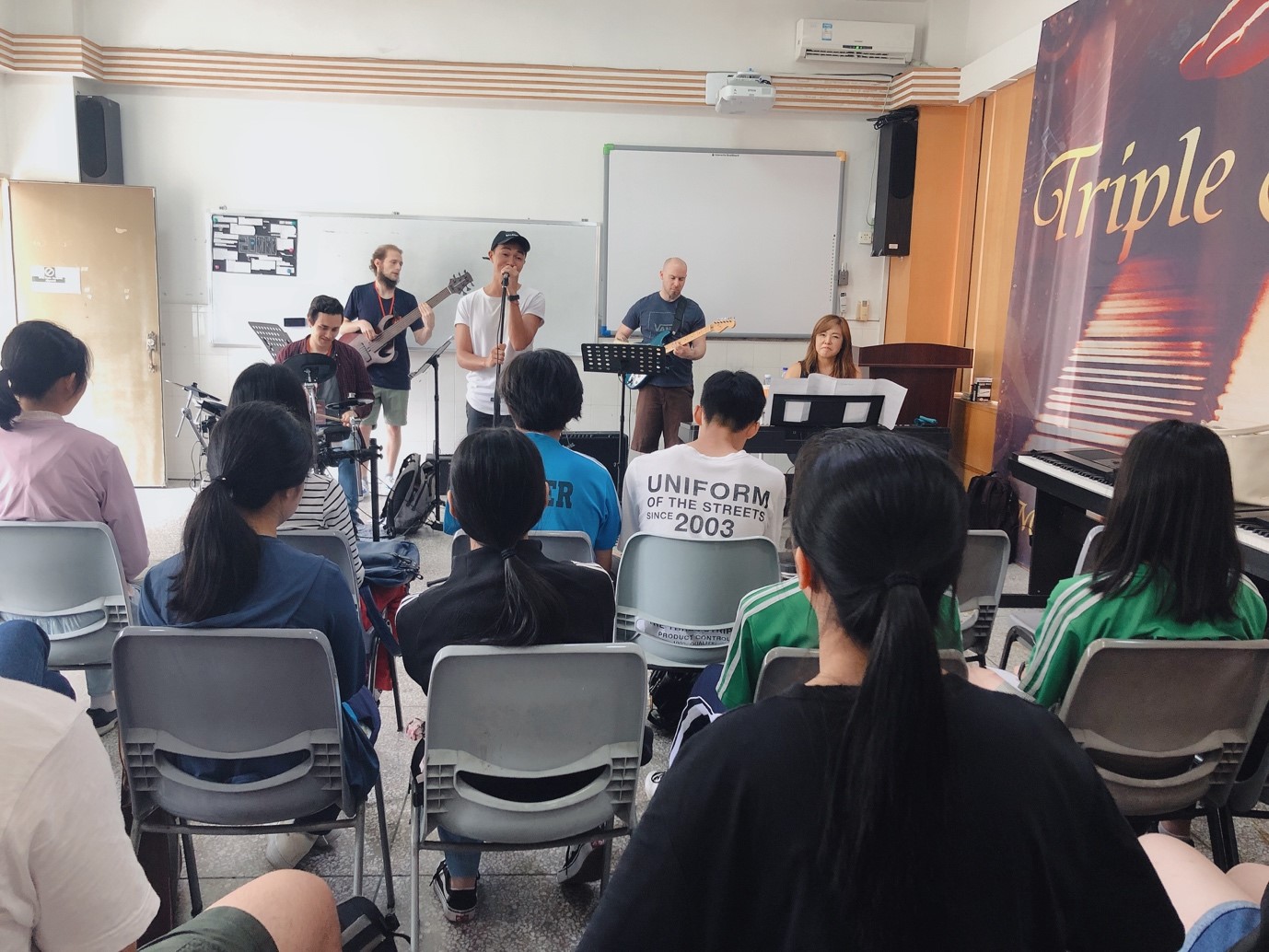 The music conservatory visited SCIE today is the Musicians Institute (MI), a modern music school founded in 1977 in Hollywood, California, USA,  located on the Hollywood Walk of Fame, MI is the paradise for pop, rock, jazz, punk music. Musician Institute is known for its practical performance courses and the school's mission is to enable students to achieve brilliant music careers after leaving school. Many well-known musicians, singers, composers, producers, filmmakers and music agents are often invited to the school to hold lectures, and give performances.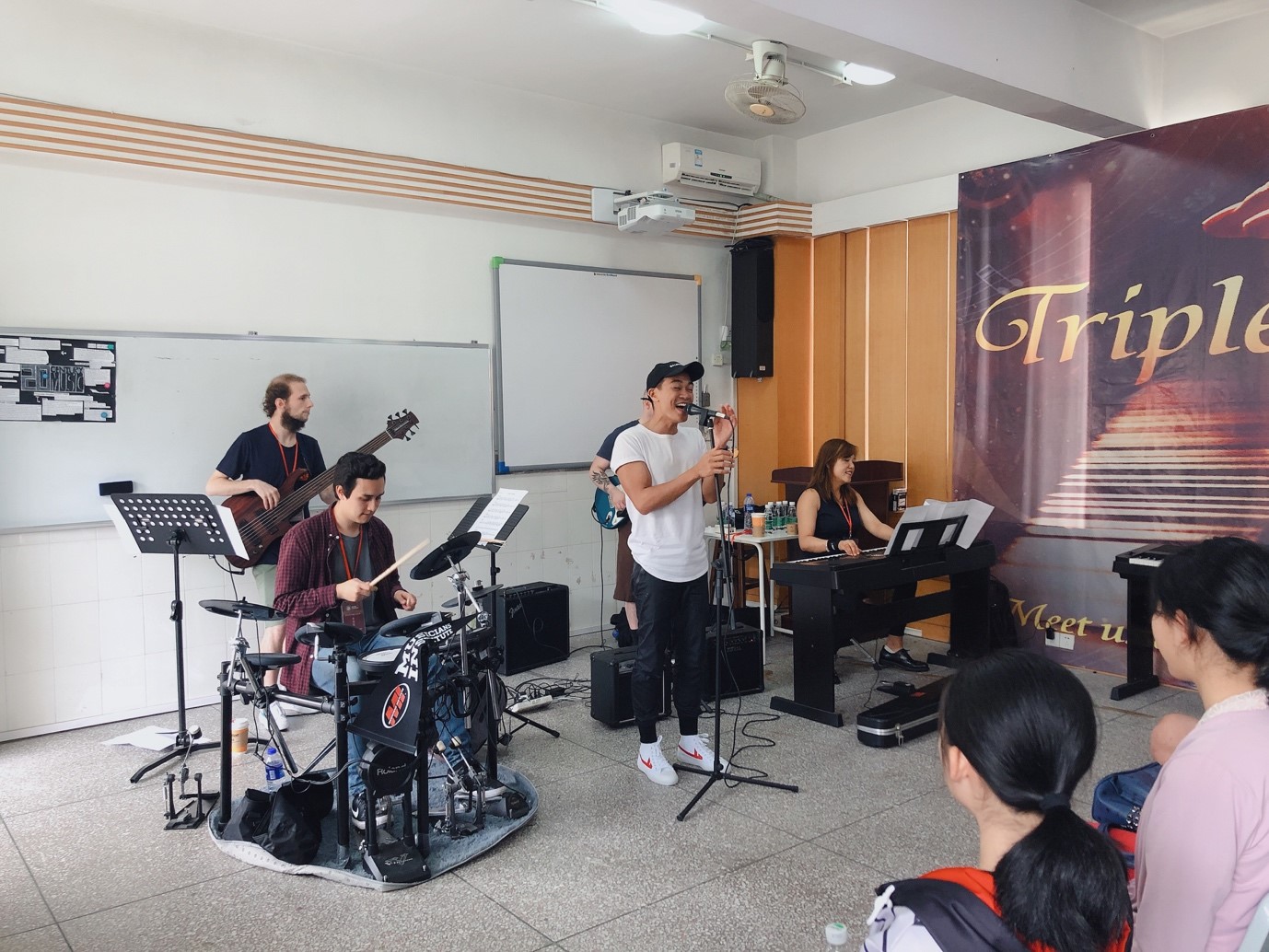 A team of five teachers from MI visit our school today, including composer and keyboard player Rachel Yoon, guitarist Ian Robbins, bass player Connor Coram, drummer Julian Ho, and vocalist VJ Rosales.  They presented various styles of contemporary music including Rock, Blues, R&B , Jazz, Funk, Fusion and gave live performance to our students.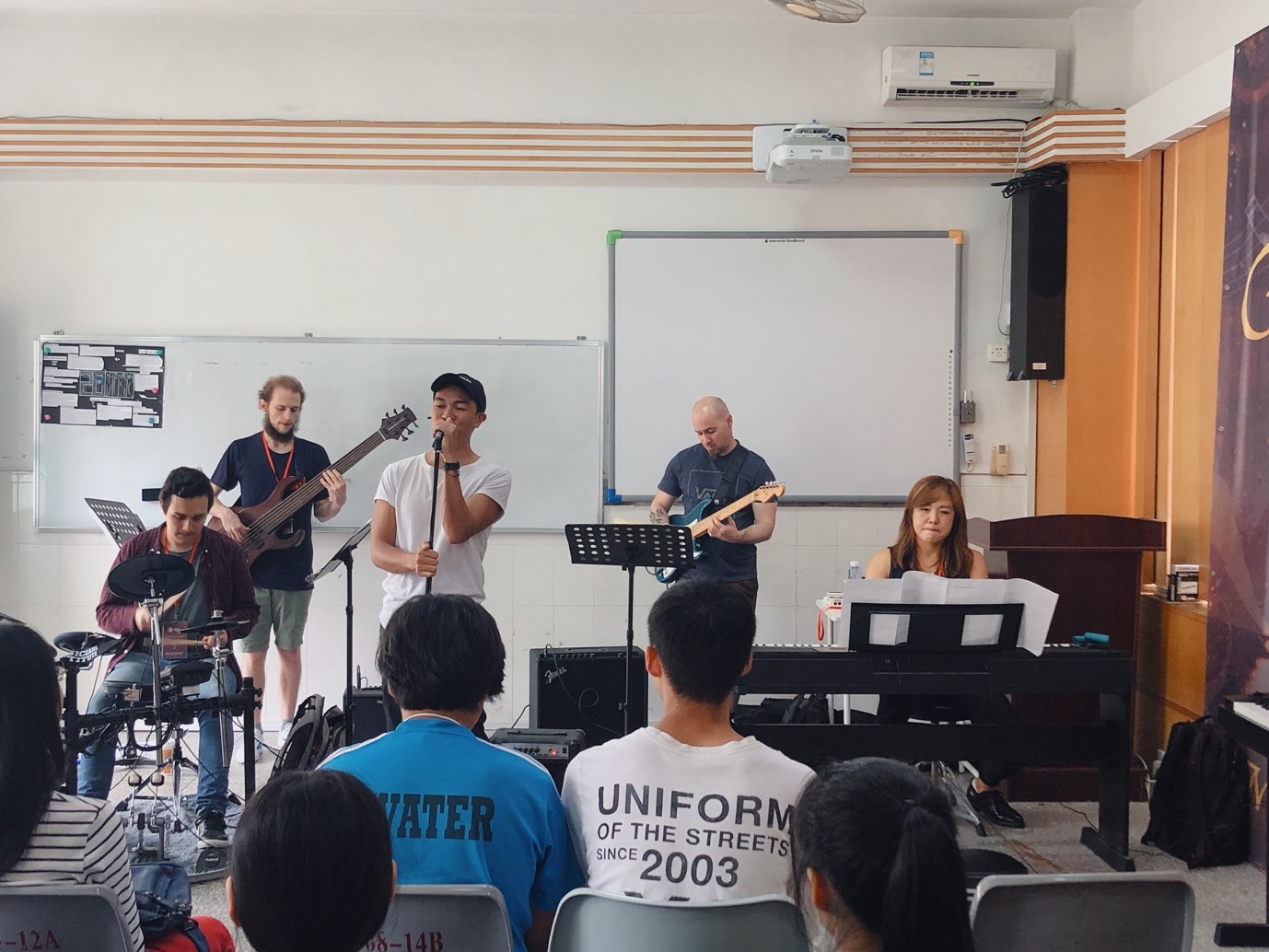 The teacher group introduced the development of contemporary music and the American pop music culture, the band also performed three songs in different styles. In addition, SCIE music students also actively demonstrated their performances.
G1 Music students Tom and Jason was the first group to show their talents,  after the performance, vocal teacher VJ and guitar teacher Ian Robbins were all gave great praise and some advices to strength their head voice and some techniques to press the strings on the electronic guitar.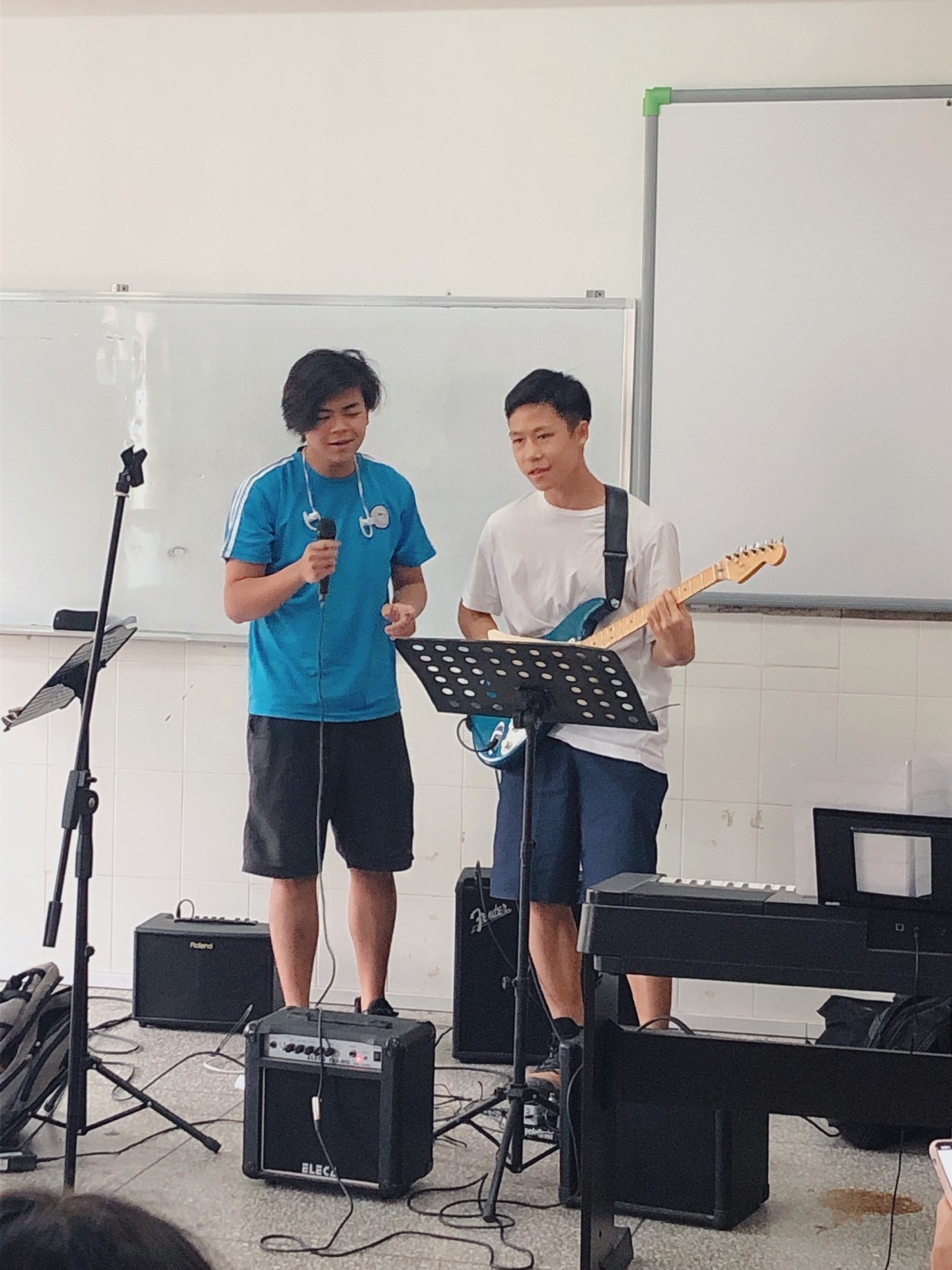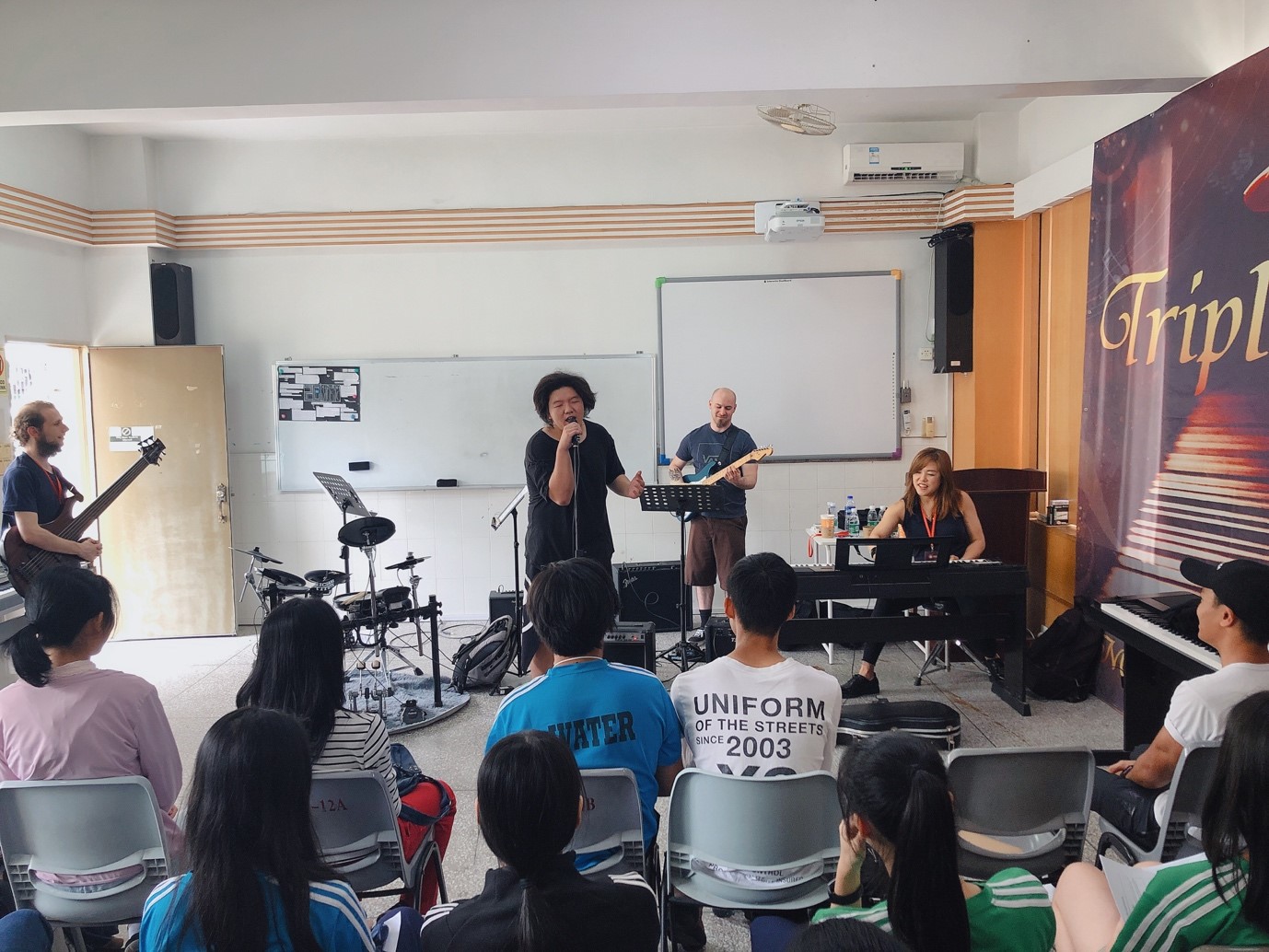 AS music student John played with the band with improvisation, his performance on drumming and singing have made the band teachers full of praise.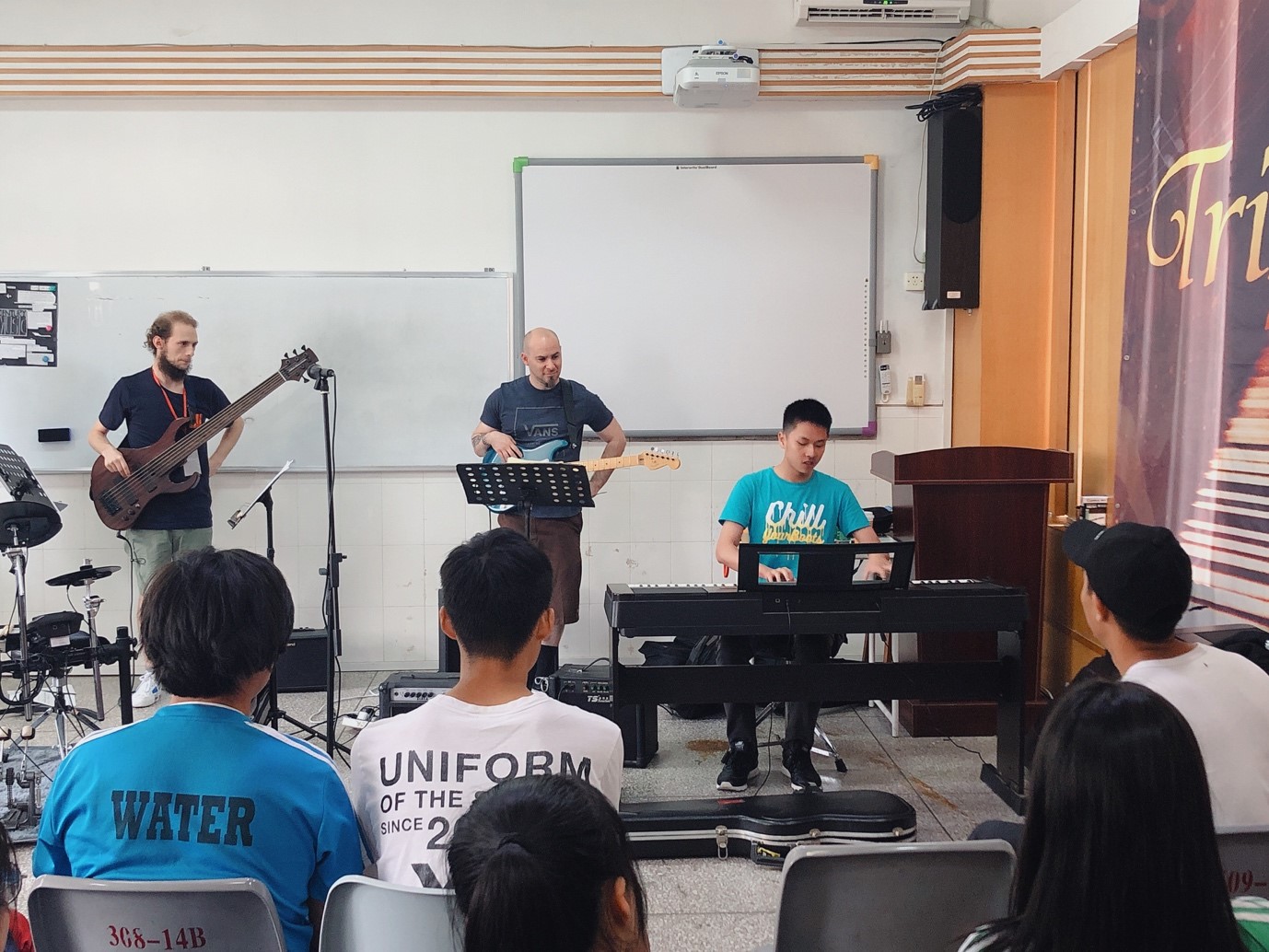 G2 music student Jacky played his own composition on the piano, and the composition teacher Rachel also gave great recognition and guided him about key modulation for the section B of the composition and some analysis on seventh chord progression.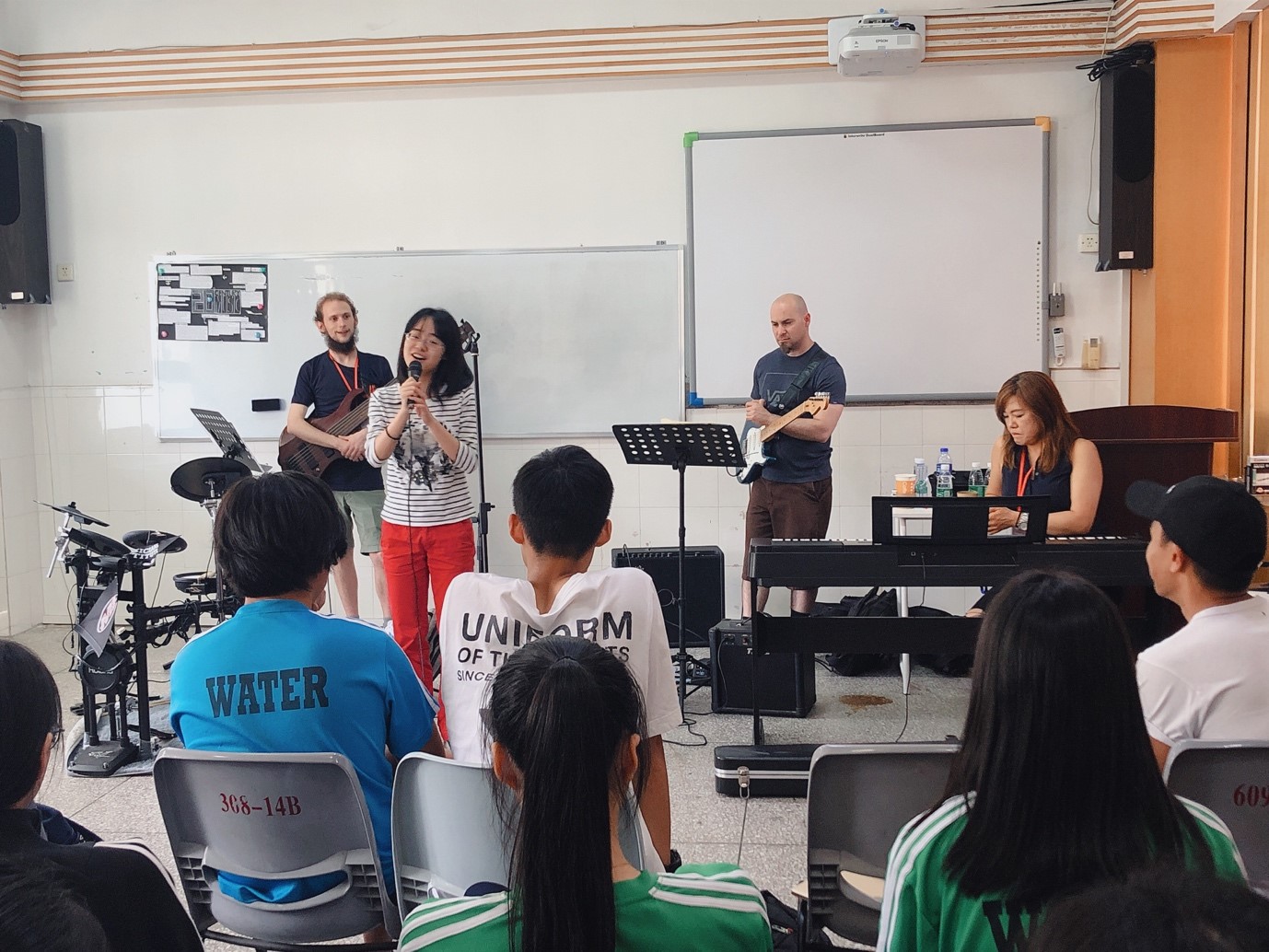 Keludy from AS music class performed a short section vocal performance  from song " Mr. Curiosity " by Jason Mraz and she also played a classical piano piece.
Most SCIE students are classical trained musician and IGCSE and A level music course are mostly classical featured, therefor our students might know limit information about contemporary music,  this music lectures is a great opportunity to open up the students' understanding of music. Music performances are not only about read the score and play all the notes on the instrument, but also  they need to understand more in depth, those information behind the score notation, such as key and modulations, chords progression, improvisation, emotions, understanding the meaning of the lyrics or the story etc.
The faculties from MI were all have a great feedback to our students, they were all agreed upon on our students' English communication, musical talents and enthusiasm, and looking forward to next year master class.
(Article&Photo/ Molly)