In the graduation season of 2019,  252 graduates from SCIE have received more than 1,000 admission offers from world-famous universities across the UK, US, Canada, Australia, Switzerland, Sweden, Hong Kong and Japan by May 9. The total amount of scholarships has exceeded 13 million yuan.
On the UK side, the G5 universities have issued 234 conditional offers to SCIE students, including 10 from University of Oxford,15 from University of Cambridge, 67 from Imperial College London, 26 from London School of Economics and Political Science, and 116 from University College London. SCIE's results in UK admissions are far ahead of other Chinese international schools.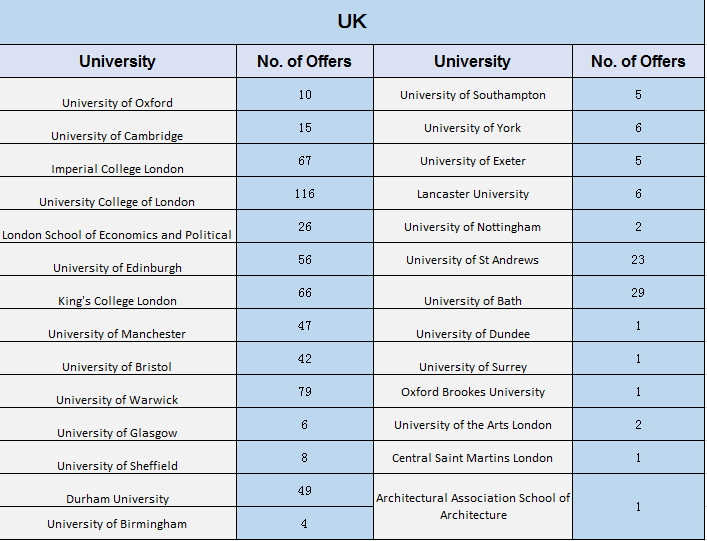 On the US side, Ivy League, including the University of Pennsylvania and Cornell University, already issued four admission offers to the students of SCIE. Johns Hopkins, Northwest, Vanderbilt, Rice, University of California-Los Angeles, University of California-Berkeley, Emory, Southern California, Carnegie Mellon and other top 30 comprehensive universities in the US also released 85 admission offers to the SCIE students. The Top 50 universities have delivered more than 198 admissions notices to SCIE students. Offers from top liberal arts colleges in US like Middlebury College, Bowden College, Colgate University, Wesleyan University and Colby College also arrived as expected.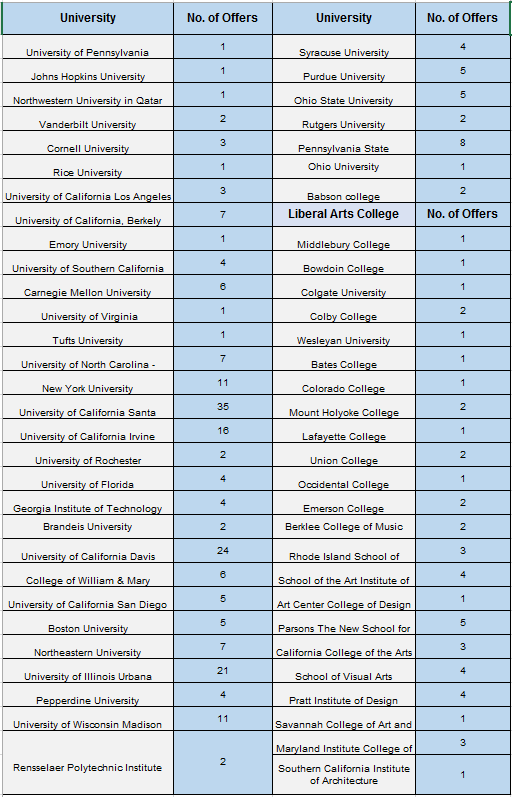 Another breakthrough this year is the admission results from the Japanese universities. Three students were admitted to the top universities like Tokyo University, Northeastern University, and Nagoya University.
The top 3 universities in HK, namely the University of Hongkong, Hongkong University of Science and Technology and the Chinese University of Hongkong had generously given 34 offers to SCIE. Canada and Australia continued to have a preference for SCIE students, with more offers from University of Toronto, McGill, University of British Columbia and University of Melbourne and Sydney. Ecole Hoteliere de Lausanne Switzerland, as the World's top one university in Hotel Management, admitted two students from SCIE.
As for Arts, we have 3 students got accepted in University of the Arts London and Central Saint Martins. Students are also getting offers from Rhode Island School of Design, School of the Art Institute of Chicago, and Art Center College of Design. It's impressive that we got 2 offers from Berkley College of Music.
While offers keep coming, diversity is seen in students' major choices as always.  Mathematics, Engineering, Biochemistry, Material and Natural Science along with Economics, Finance and Management continue to dominate whereas more students are starting to challenge humanities subjects like Psychology and Sociology.
In addition, AI, Computer Science, Medicine, Biomedical Science, Law, Astronomy, Architecture and Film and Media are also the options that more and more SCIE students would be thinking about.
SCIE's great variety of courses have provided our students with more choices in university application and this diversity shows the students' passion and confidence in their inner connotations and language ability.