To celebrate World Book Day in April, SCIE Library hosted the SCIE World Book Day event on April 20, 2023. Although the morning weather was slightly gloomy, it didn't stop me from participating in an event I'd been eagerly awaiting.
My English teacher, dressing as Forrest Gump, also constantly reminds me of today's activities with his brilliant costume. I rushed downstairs to the activity venue on the G floor as soon as the bell rang after my second class.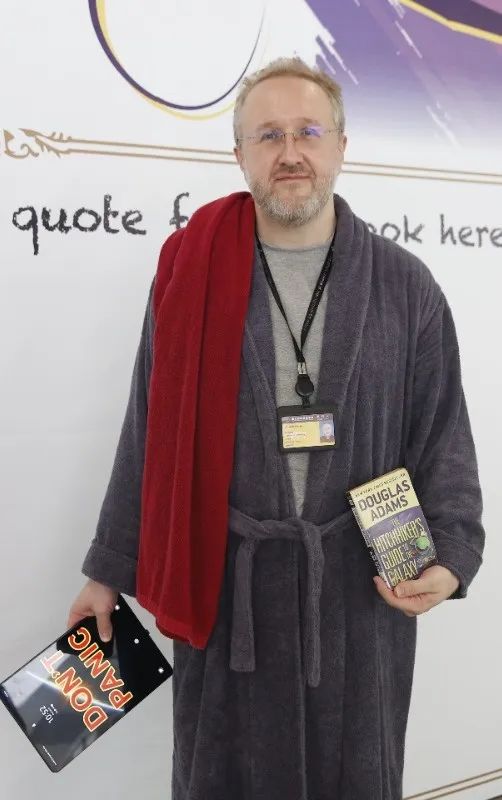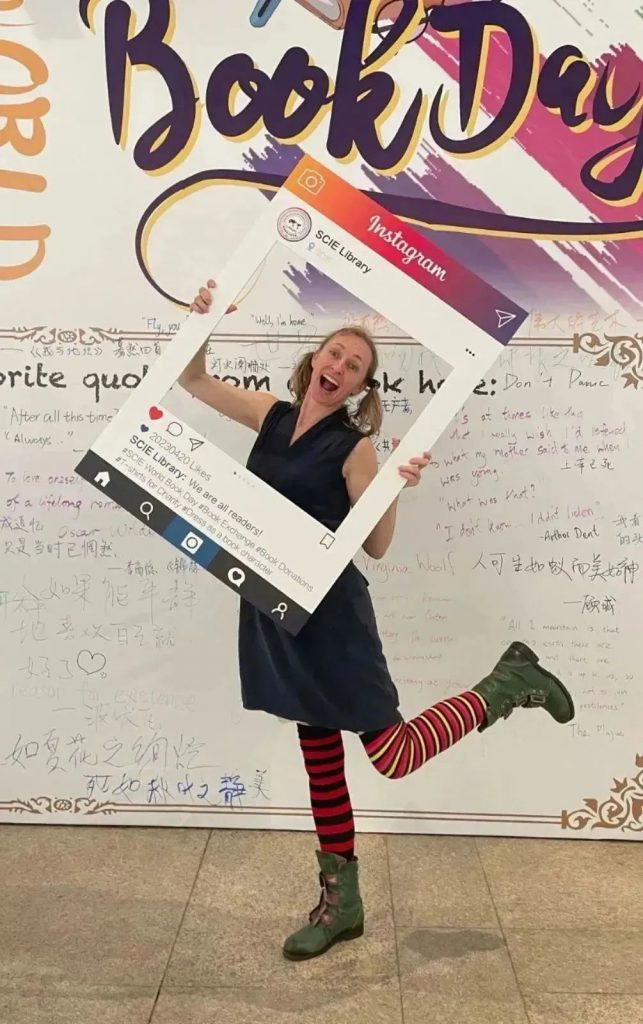 Teachers Dress as Book Characters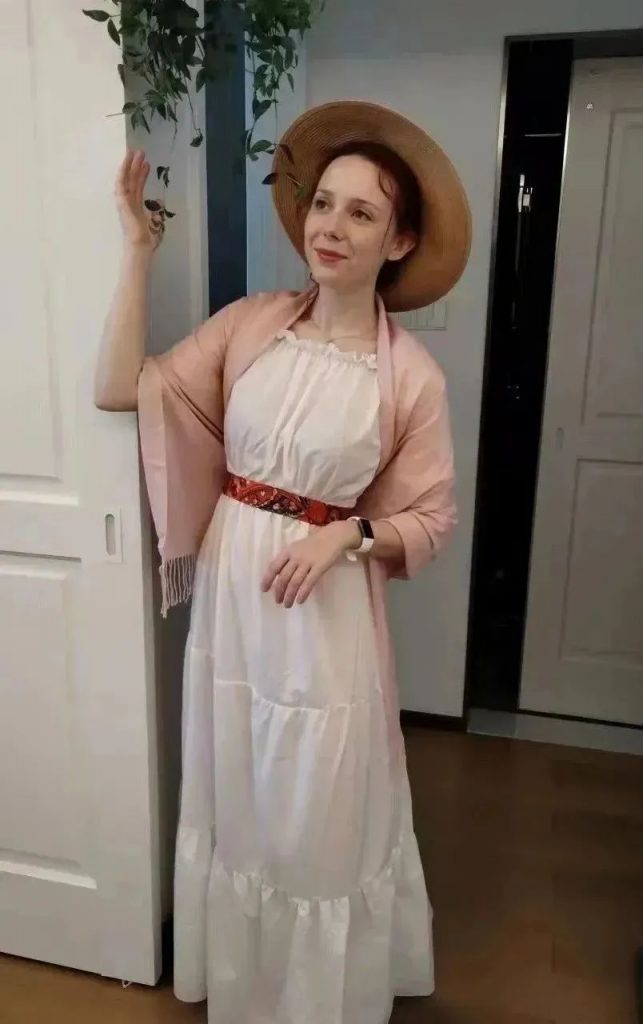 Although my PE class was no more than twenty minutes away, I still brought my carefully prepared bookmarks to the stalls to participate in the exchange. 
The venue was not as crowded as expected and was mainly composed of teachers and faculty. After a short conversation, I exchanged bookmarks with one of the teachers. Anyway, I've still achieved the goal of exchanging bookmarks. Perhaps I should have brought my bookmarks collection to attract more people, I thought. Twenty minutes' time passed quickly as I unwillingly left the event for class.
When the class ended at 12:30, I returned to participate in the "Book Cover Quizzes." The contest offered prizes; they awarded bookmarks that I could include in my collection. Of the three different categories of books, I chose the "Classics" without hesitation. However, I overestimated myself. Most of the covers were barely recognizable. Unsurprisingly, my score was three out of ten. I realized I needed to read more books.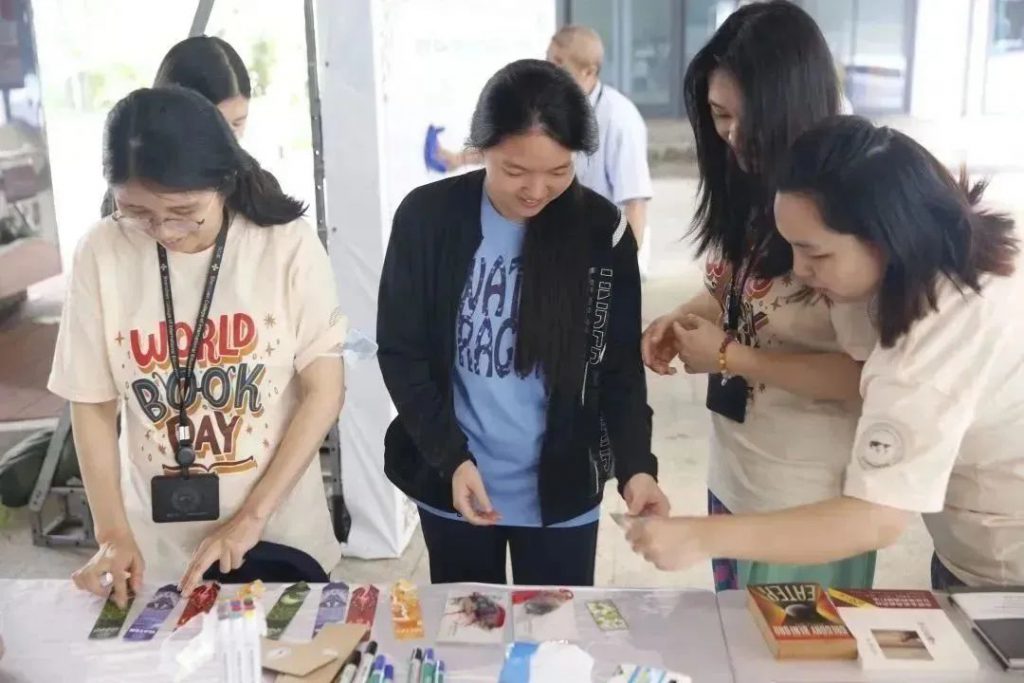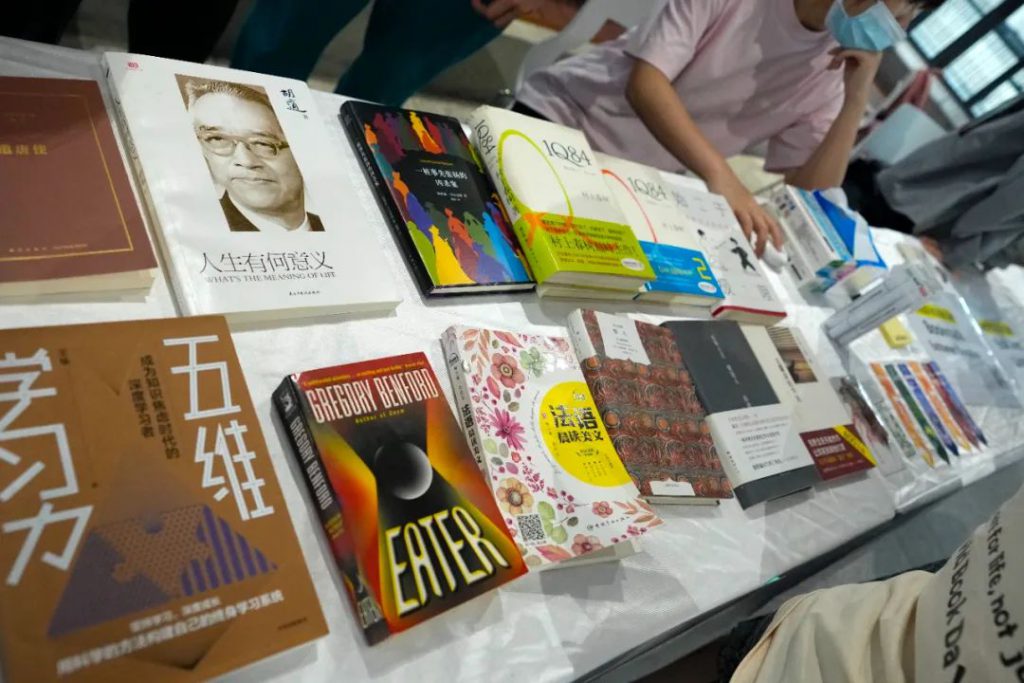 Still, I really wanted to win a bookmark through my efforts, so I started a second quiz on fantasy. These covers were much more familiar to me. I quickly worked through the questions and waited for the result. My answers were perfect. Naturally, the Water House-styled bookmark became my prize, but unfortunately, I couldn't collect a complete set of four bookmarks from the four different houses.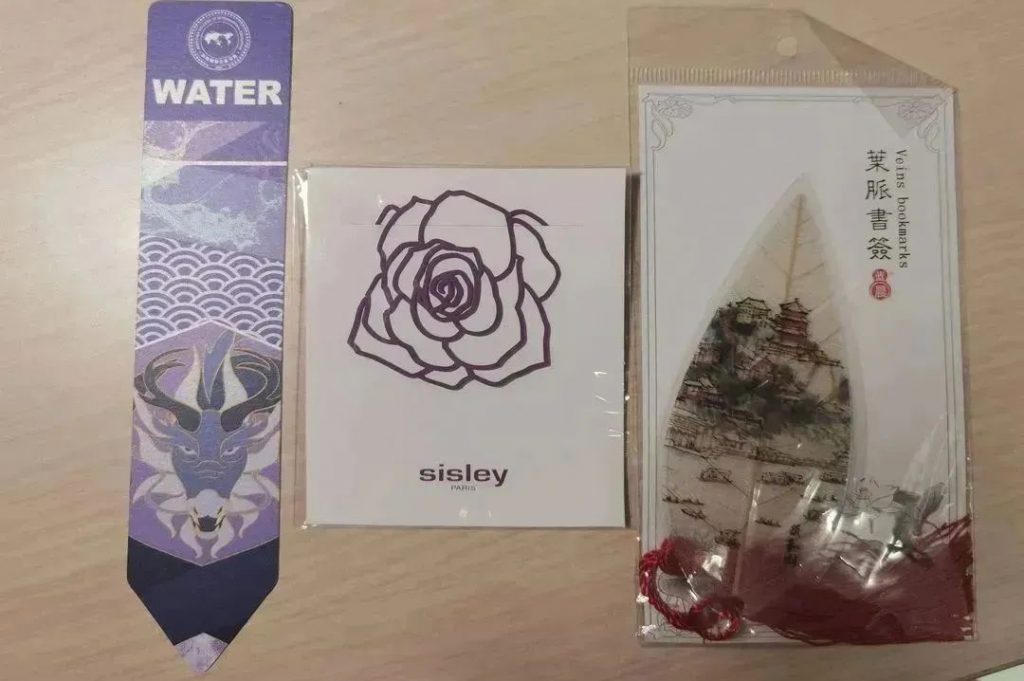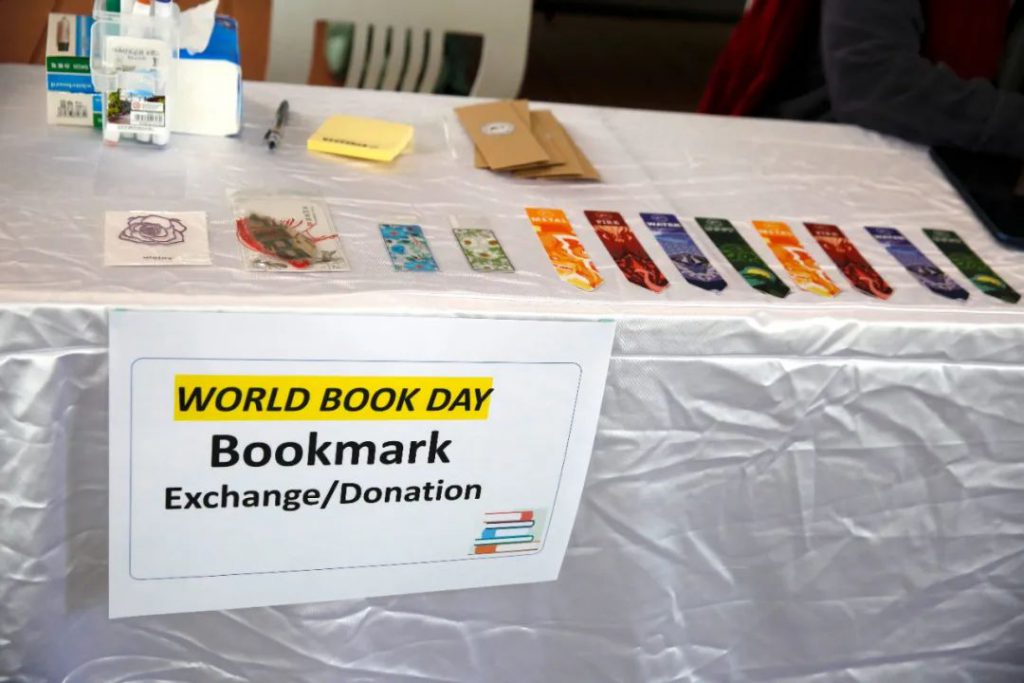 In the afternoon after school, I attended a book-sharing event at the library. I was pleasantly surprised by the number of attendees. Despite the upcoming international exams, there were still students who were willing to dedicate time to books and listen to others' perspectives on reading. 
The event started with senior Abi, who shared his personal journey and insights on reading through engaging anecdotes that left a lasting impression. He also introduced us to "Der Steppenwolf," a book he cherished, and highlighted some of its memorable phrases.
Our economics teacher, Mr Cheong, recommended some economics and business-related magazines and books he enjoyed reading. His introduction piqued my interest in economics-related magazines, as I had previously underestimated their content.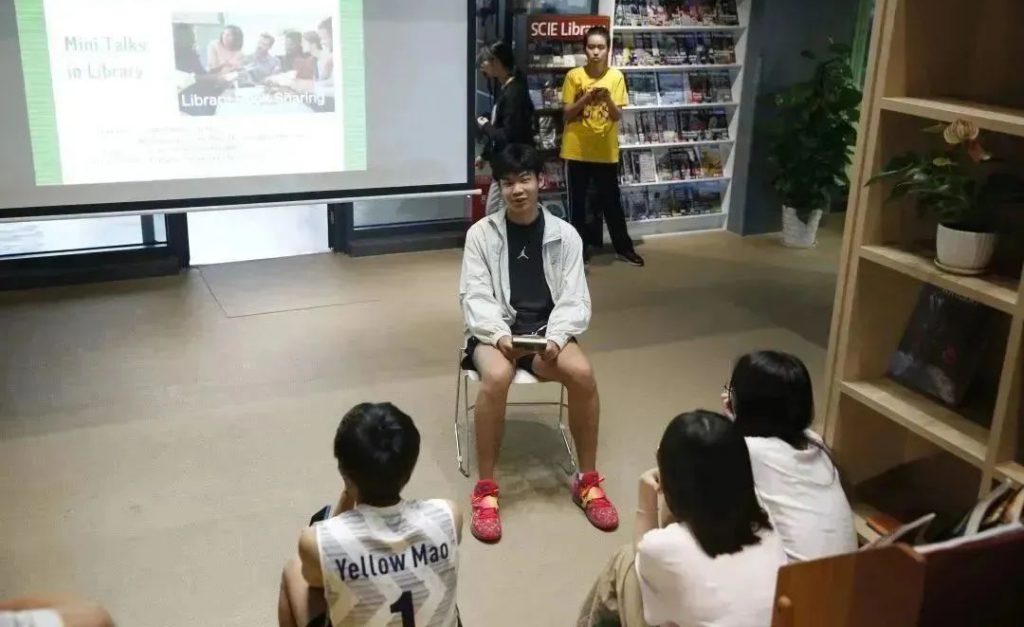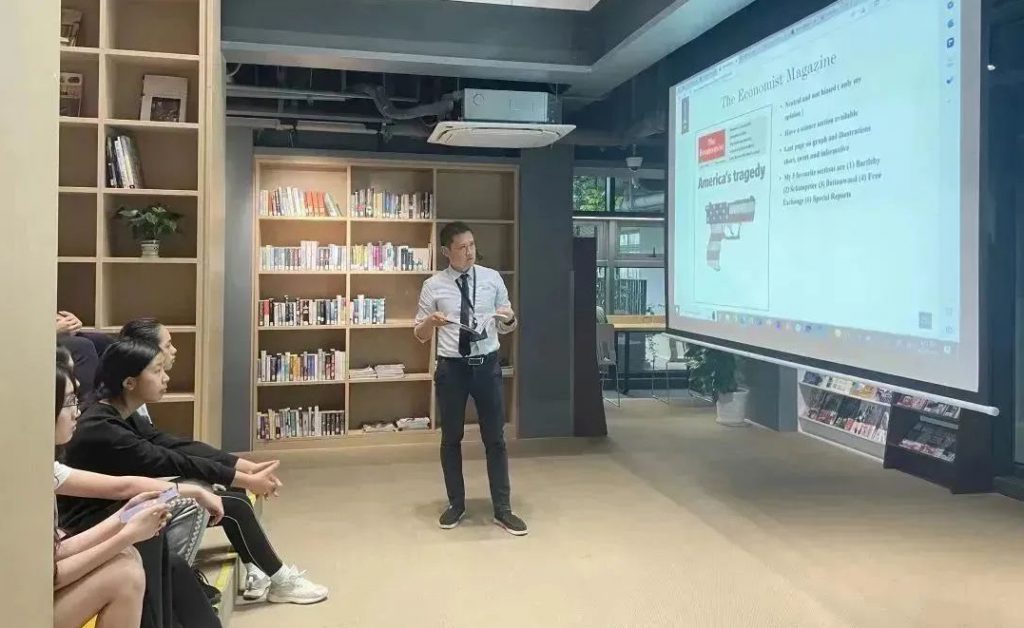 Afterwards, I returned to the ground floor to check if any new bookmarks were available for exchange. Unfortunately, there were only a few bookmarks left for exchange. As a result, I decided to donate my last bookmark to the library. 
Although not many people participated in the bookmark and book exchange activities, the message board nearby was filled with everyone's favourite quotes from books. It appeared that everyone preferred writing and drawing activities. Among these quotes, I noticed some of my favourite lines of poetry and some interesting sentences. The most unique one was written in Elvish (Quenyan), "Anar caluva tielyanna," which translates to "May the sun shine upon your path."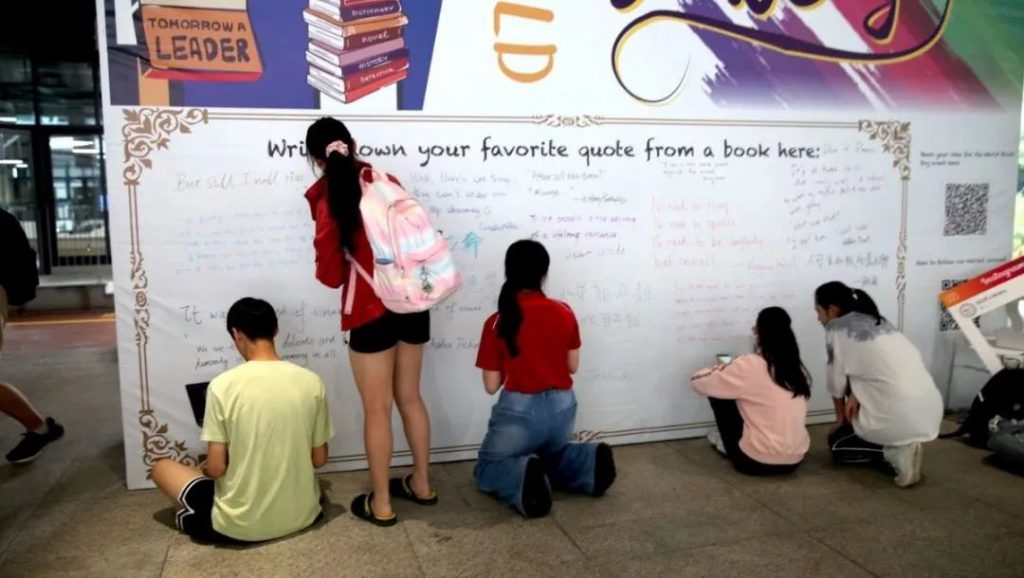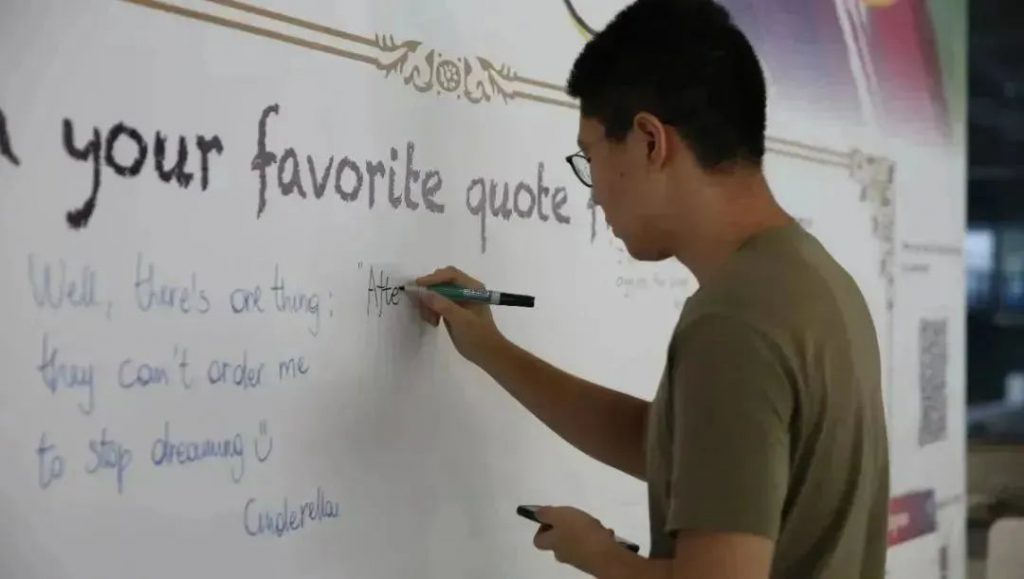 May everyone be guided by their beloved books to continue walking further on the journey of reading. Hopefully, this event will allow everyone to recall and reread their favourite books; after all, frequent reading keeps things fresh, and rereading good books is like meeting old friends. 
Reading a good book for the first time is like making a new friend, and we also hope that through this event, everyone has found new books they want to start reading and new friends to meet.