On April 17, 2023, the Cambridge Assessment International Education hosted the Cambridge Outstanding Learner Awards Ceremony in Shenzhen to recognize the exceptional performance of students in the 2022 international exams.
A total of 51 individuals from Shenzhen College of International Education were presented with the Cambridge Outstanding Learner Award, and students from SCIE were recognized in almost every subject category.
In attendance at the ceremony were the award recipients and the principal's team from SCIE. Following the event, the CAIE team visited SCIE to engage in friendly discussions.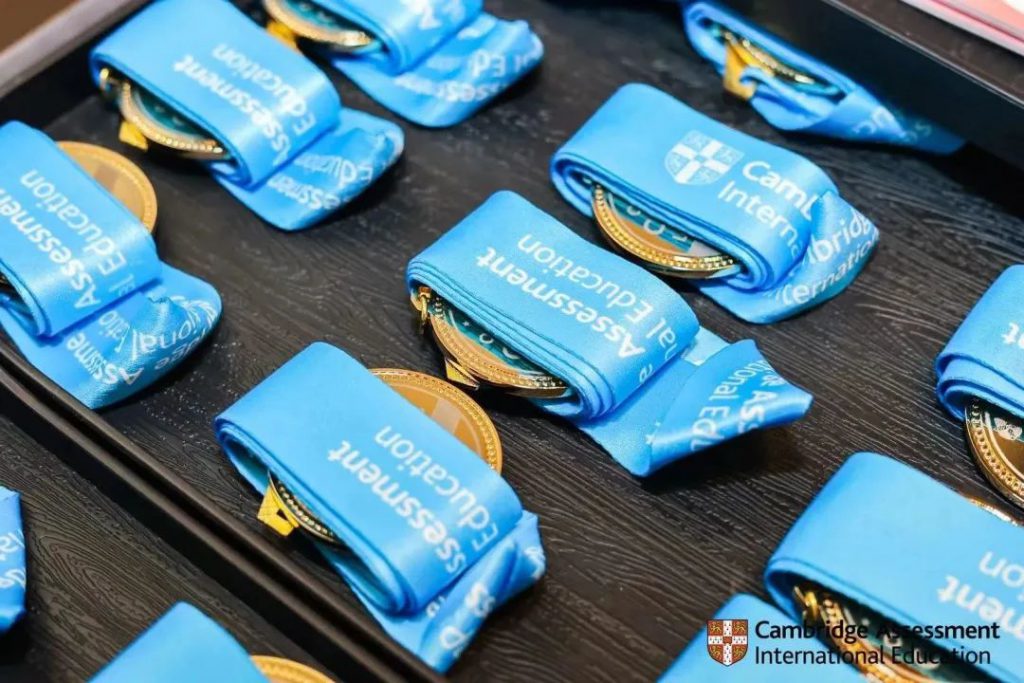 Before the award ceremony began, students from SCIE performed a melodious classical music for the guests, parents, and fellow students, which was captivating and kicked off the ceremony.
Dr. Zhao Jing, the East Asia Director of the Cambridge Assessment International Education, stated that the awards represent recognition of the students' efforts in their studies. Mr. Anthony Dawson, the Vice Director of the CAIE who traveled from the UK for the ceremony, highly praised the students' outstanding performance, saying that their ability to overcome the difficulties during the epidemic and achieve excellent results was admirable.
At the ceremony, the award-winning students received their awards one by one on stage. Additionally, Mr. Neil Mobsby, the Executive Principal of SCIE, accepted awards on behalf of the 2022 graduates who have already left for further studies around the world.
Kerry Tang Shiyun, a SCIE graduate, was praised and applauded by the guests after she shared her learning experience and university application process as a student representative following the award ceremony.
The award ceremony for the Cambridge Outstanding Learner Award ended in a cheerful atmosphere, which was a recognition and encouragement of the students' achievements in this stage, and also inspired everyone to keep moving forward.
On the afternoon of the award day, Dr. Zhao Jing, Mr. Anthony Dawson, and Ms. Jamie Jin from CAIE visited SCIE for in-depth discussions with the SCIE's Principal team and visited various facilities on campus.
During the visit, the Principal's team led the guests to visit the our Engineering Classroom, where they coincidentally encountered an engineering society activity. Mary, the president of the club, introduced the preparation and use of the engineering classroom and the school's support for student clubs.
During the visit, the CAIE guests praised the academic environment and teaching achievements of SCIE. Before the tour ended, everyone took a group photo in front of the class of 2023 graduate poster near the volleyball court.
As stated on the CAIE official website, We sincerely hope that through the Cambridge Outstanding learner Award, "students can not only gain honor but also bravely face the future and continue to create greater brilliance."