¡Finalmente! This Sunday, we went to the Red Bridge and started our first Spanish outing after three years pandemic. 
Built by Spanish architect Ramón Cuesta and his team, the Red Bridge is an attractive new landscape in Shenzhen. The fiery red, four-kilometer-long Bridge meander in the subtropical vegetation. 
The combination of the natural color green and red is a perfect match, creating a conspicuous forest trail and connecting three city institutions. It starts in urban regions, winds into the valley among the forest, and forms a dividing line between humans and nature.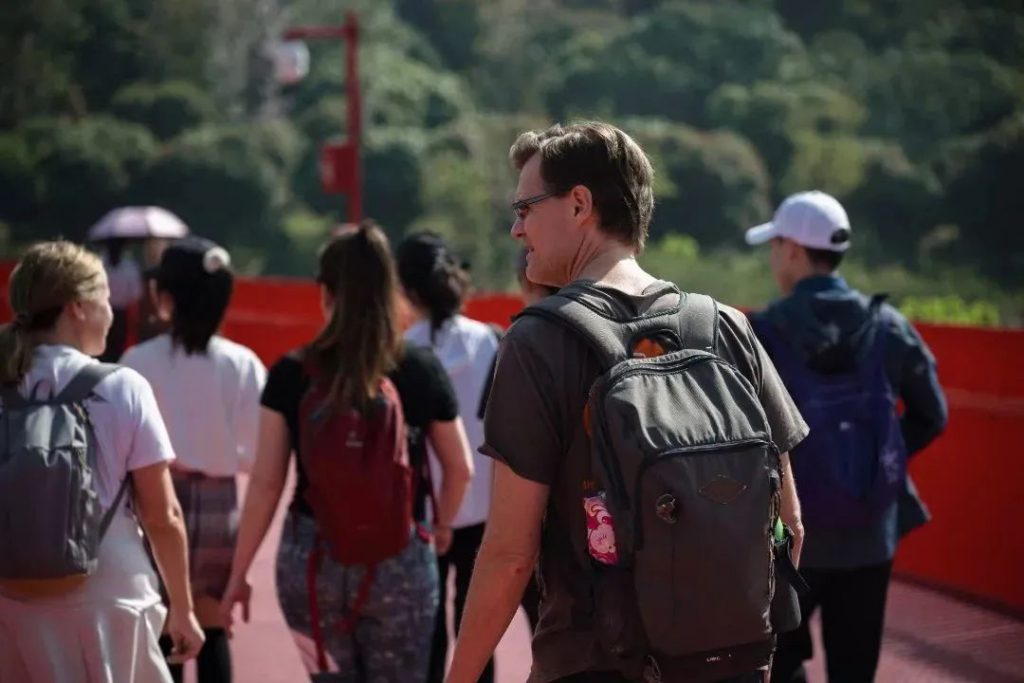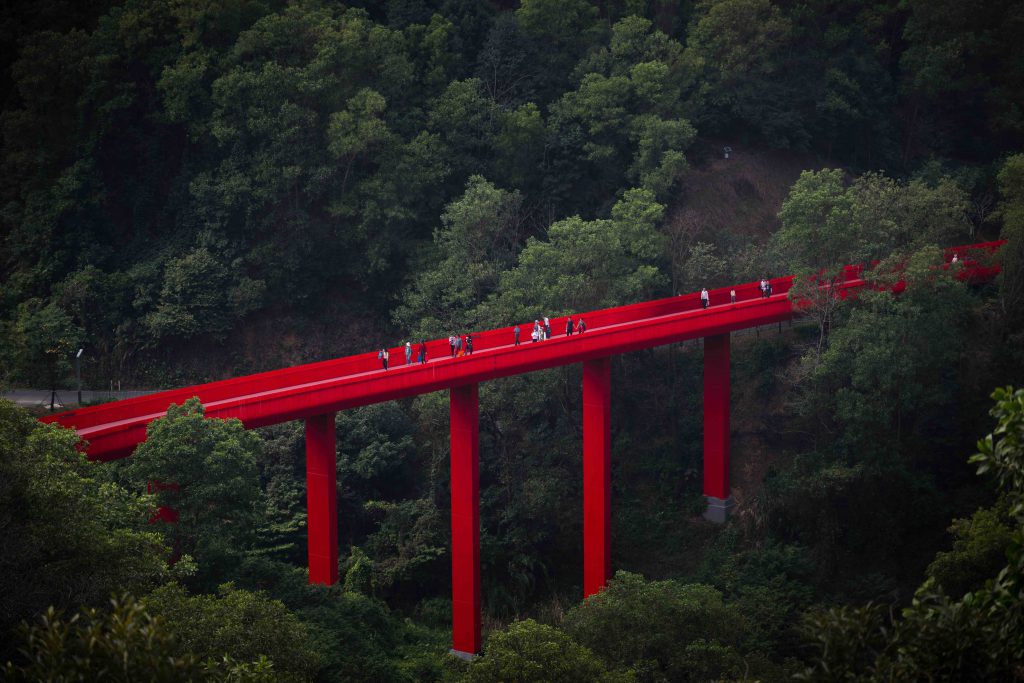 We feel lucky to have comfortable weather in February- the best temperature for an excursion.
Humming the Spanish songs that we have just listened to in the car, the pace of our steps looks similar to the rhythm of Latin dance music. As we walked further, we saw several sub-urban facilities and sceneries: high-speed railroad bridges, reservoirs, dams, etc. Along the red bridge, we all formed groups of three or two, chatting along the avenue. We experience the chill mood and relaxed vibe that no one else would feel. The scenery of the Red Bridge is a bit similar, especially people who do not like hiking and nature may find it very dull, but fortunately, there are good Spanish amigos along the way.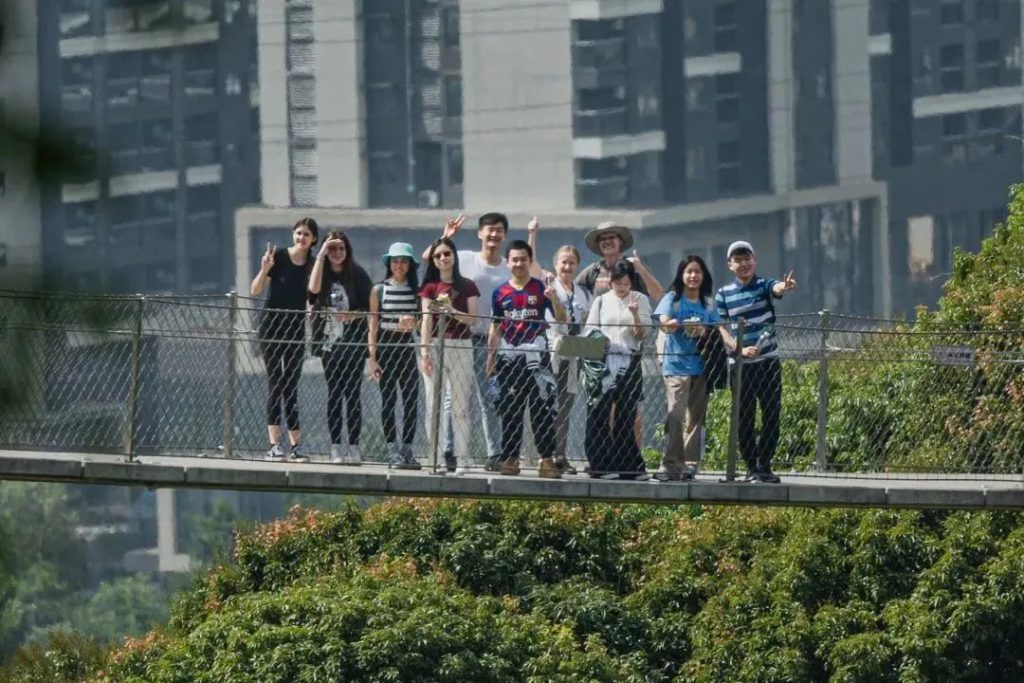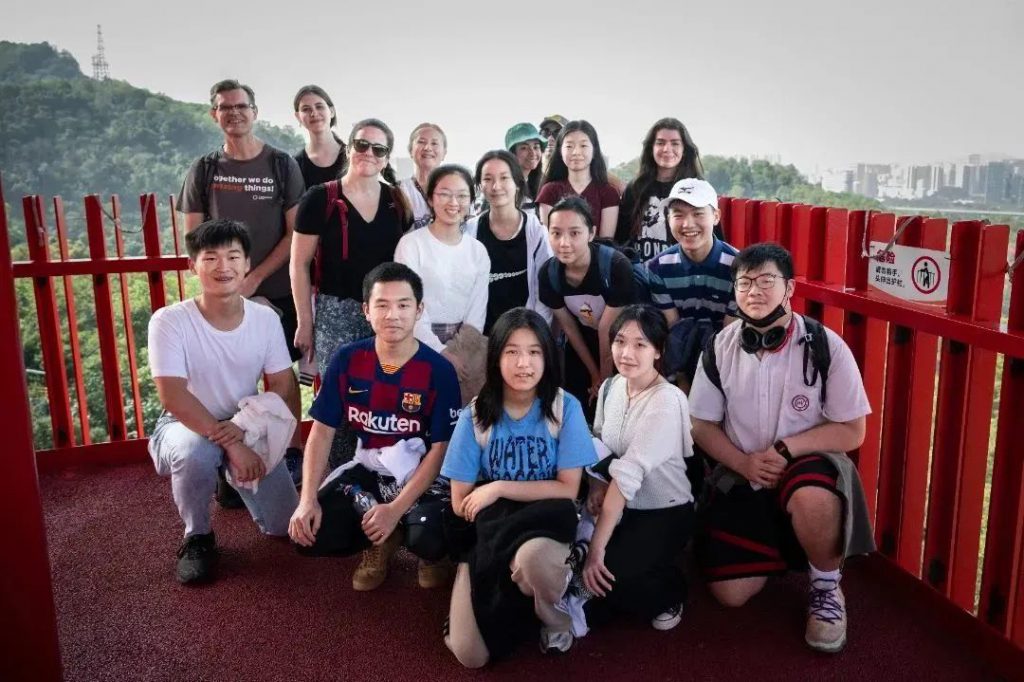 The day seems to be too long. After a while, we came to the second tower. My tired body shows reluctance to walk one more step. But I heard my teacher Ms. Maria's shouting, "¡Vamos a subir esta torre!" we dared not hesitate, and I was suddenly occupied by more excitedness. As we reached the top, overlooked beneath, the park was now under our feet. At that moment, we feel as if we are the owners of the bridge, the park, and the land.
The G1 and G2 Jovenes (young people, compared to A1A2, who are Mayores-old people), with a bit childish to some extent, wanted to go up to the hanging bridge deep in the forest. We stood in a line under the arrangement of photographer Dylan, who captured our figures at quite a distance and had the following two pictures with a superb atmosphere. Thus, I spoke out, "¡Tenemos un buen rollo! " to my native friend, a phrase I had just learned last week during lessons, and proudly I didn't say it wrong!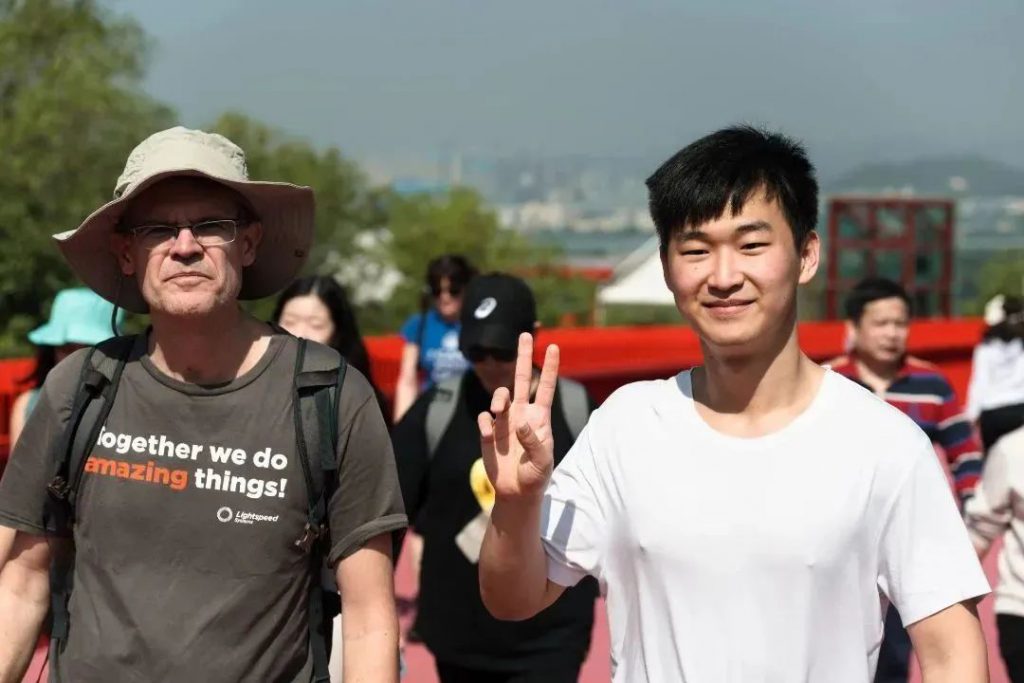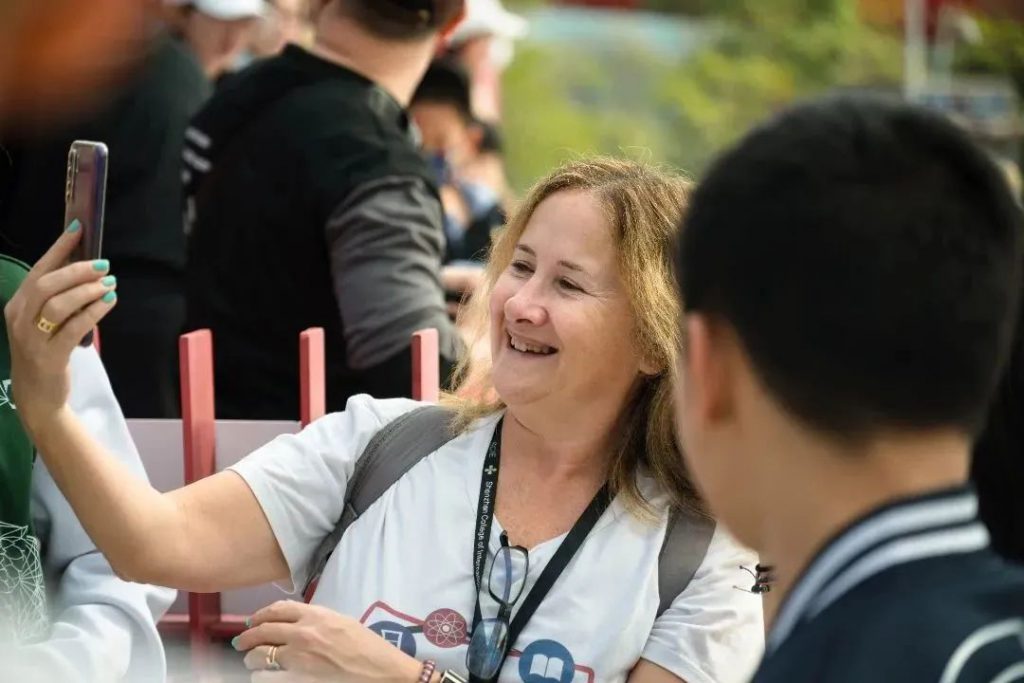 Meanwhile, other Spanish students also wrote their thoughts about this trip:
It was a terrific trip and my first field trip in SCIE. I feel really lucky to have a chance to get rid of the schoolwork and go outside illere. The most impressive thing of the entire day was the Spanish group cohesion; everyone was enthusiastic and energetic. We had a relaxing time. Almost everyone tried their best to communicate in Spanish, which maximized the fascination with Spanish as a romantic language.
Fue una gran experiencia visitar el puente rojo, me sentí en familia al poder hablar y compartir un poco más sobre mi cultura con los demás, un recuerdo que jamás olvidaré, ¡gracias por la experiencia! (Translation:It was a great experience to visit the Red Bridge. I felt at home by being able to talk and share a ille more about my culture with others, A memory I ill never forget, Thanks for the experience!)
This field trip made the relationship between teachers and students closer. Meanwhile, it also helps us practice our speaking skills. Even though we felt exhausted, the trip was so meaningful, and we were satisfied
Although the hiking is tiring, but the scenery at the Red Bridge is fantastic. And what's more interesting is that the field trip provides an opportunity for me to speak some unusual topics outside the lessons. I am looking forward for more exciting Spanish activities in the future.
As a G2 student, sadly, it might be my last few months of Spanish learning. But I believe that this unforgettable trip will make our high school life more memorable.
Hasta la vista en Salamanca 🙂