The results of the 2023 Marshall Society Essay Competition, organized by the Cambridge University Economics Society (Marshall Society), were announced in September. Peng You Frank, a student from SCIE, achieved the second place globally. The works of Chen Zanzao Jackson and Sophia were recognized as outstanding essays.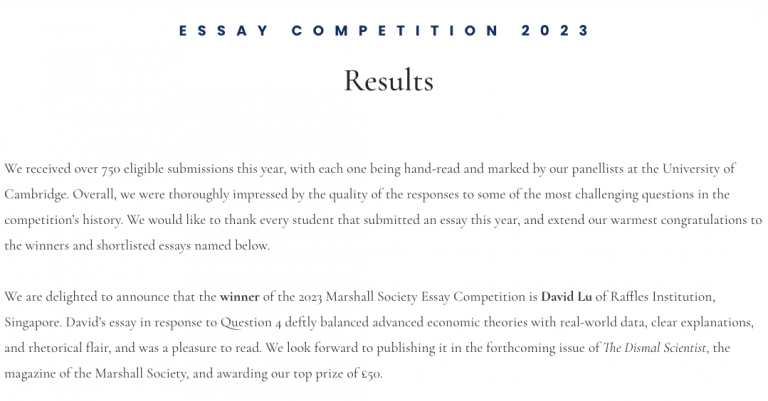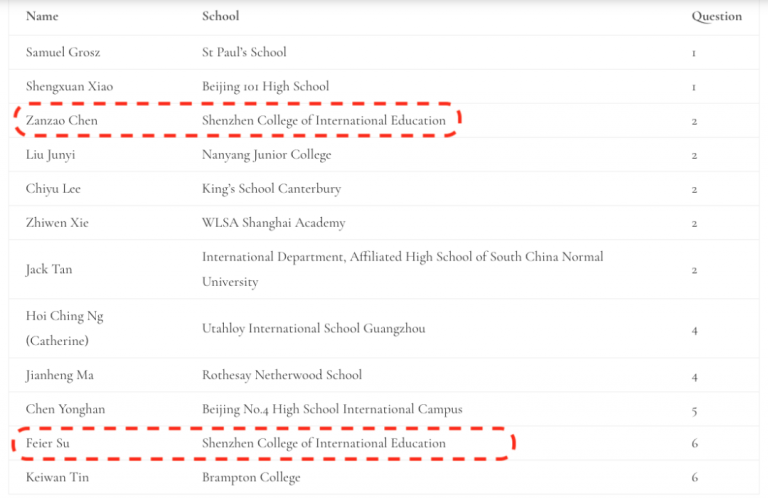 Below are the sharing from Frank.
The question I chose is regarding whether due to the Lucas critique, policymakers can not exploit the Philips Curve trade offs between inflation and unemployment. 

As essay competition of this kind is quite special and different from other competitions, without teamwork or any interactive activities, the tasks are basically reading literature and revising drafts, so I feel that I have little experience to share. However, this individual academic thinking process is also the one I prefer. For this reason, by now I have participated in essay competition for three times and composed two dissertation since G2. Thanks to these writing experiences, I was able to the structure the essay well in a clear logic at the time of writing. 

Unlike rigorous research papers, essay of this sorts has loosened format requirements and diction constraints, but they are more normative and professional than alevel essay writing. At the same time, they are different from newspaper articles—we cannot simply pile up data and must have sufficient theoretical support. 

As for this personal experience, if I were to say why I could write well, it may be because I spent a lot of time on it during the summer break. After question coming out, I spent 4-5 hours a day on adding new content and correcting mistakes. 

Moreover, inasmuch as the particularity of the content: Rationality and irrationality, the formation of expectations and macroeconomic policies which has beckoned me for long, and my intended research areas are also revolved around these topics. 

Therefore, the second factor is that the takeaways from reading relevant literature before happened to be used perfectly in this writing, also including the econometric knowledge and models I have learned before which aided my empirical analysis on expected inflation in this essay. In a nutshell, it has been a small divine coincidence, and I am very lucky. 

Lastly, during the discussion with my friends who participated in this competition, I was surprised to find that many chose other questions that could be well expanded and discussed, such as the last one which I considered very abstract. Hence it also made me realise that writing what you want and like to write is often more important than choosing a question that seems easy to write a lot on at the first glance.

Finally, I also realised the paucities of my work from the feedback of the panel judges. I did not include enough real-world examples to support my views. And this is also the most important part of the evolving process of the subject of Economics, which resorts heavily to the latest data and occurrence to correct the existing models and theories.