The new campus of SCIE has been witnessed tremendous achievements at the beginning of 2020. Since the Ground Breaking Ceremony on Jan 30, 2018, we have been waiting this exciting moment for more than 700 days. Today, Jan 08, 2020, the main building structure of the new campus had completed its top. This big news cheered everyone and the capping ceremony was held on this significant sunny morning.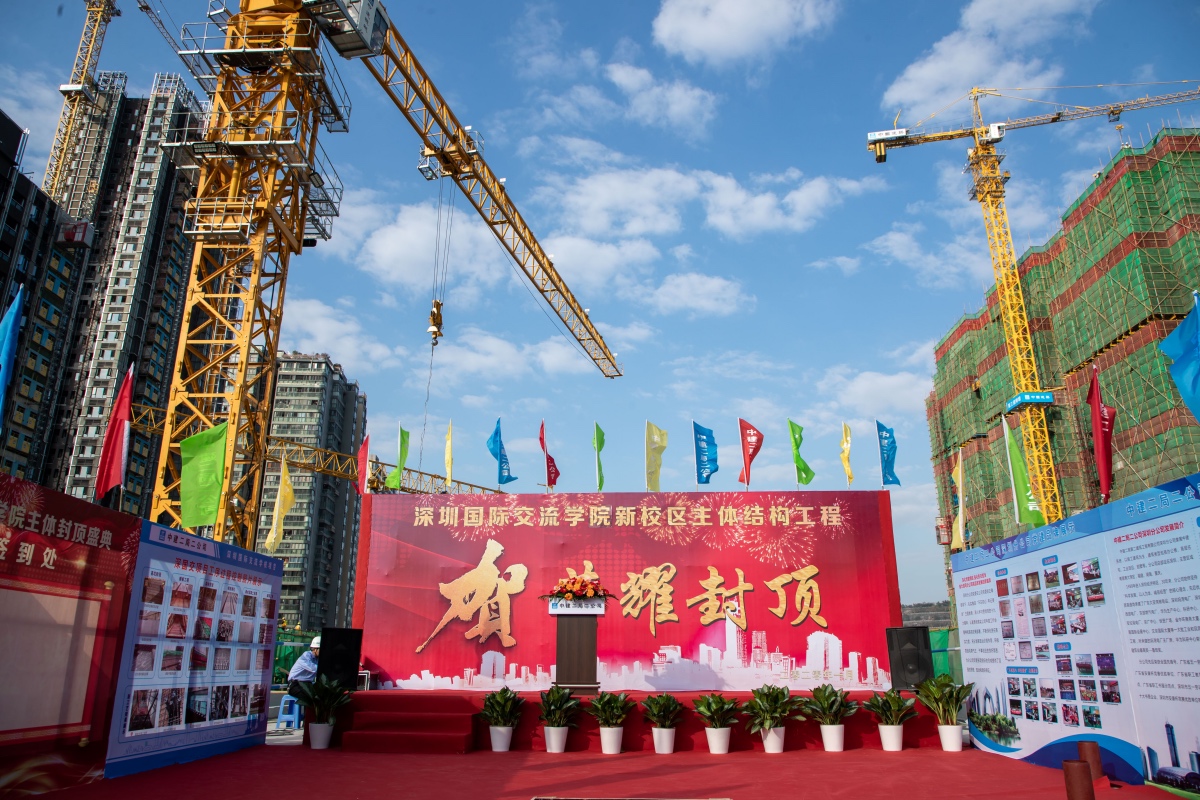 On the ceremony, Mr. Luo Zude, Host of this event as well as Project Manager, appreciating the attention and suggestion from all branches. Also, he mentioned that it was because of the trust and supervision from these branches that this project stage target can be made successfully.
Followed by was another greeting speech from the leader of China Construction Second Engineering Division Co., Ltd., apart from thanking every worker's effort to build this high quality project, he wished that the new campus could become the highlight future school in Futian District, Shenzhen.
Afterwards, Mr. Wu from China Overseas Group, expressing his pride for this remarkable project and appreciating everyone's hardworking in the past two years.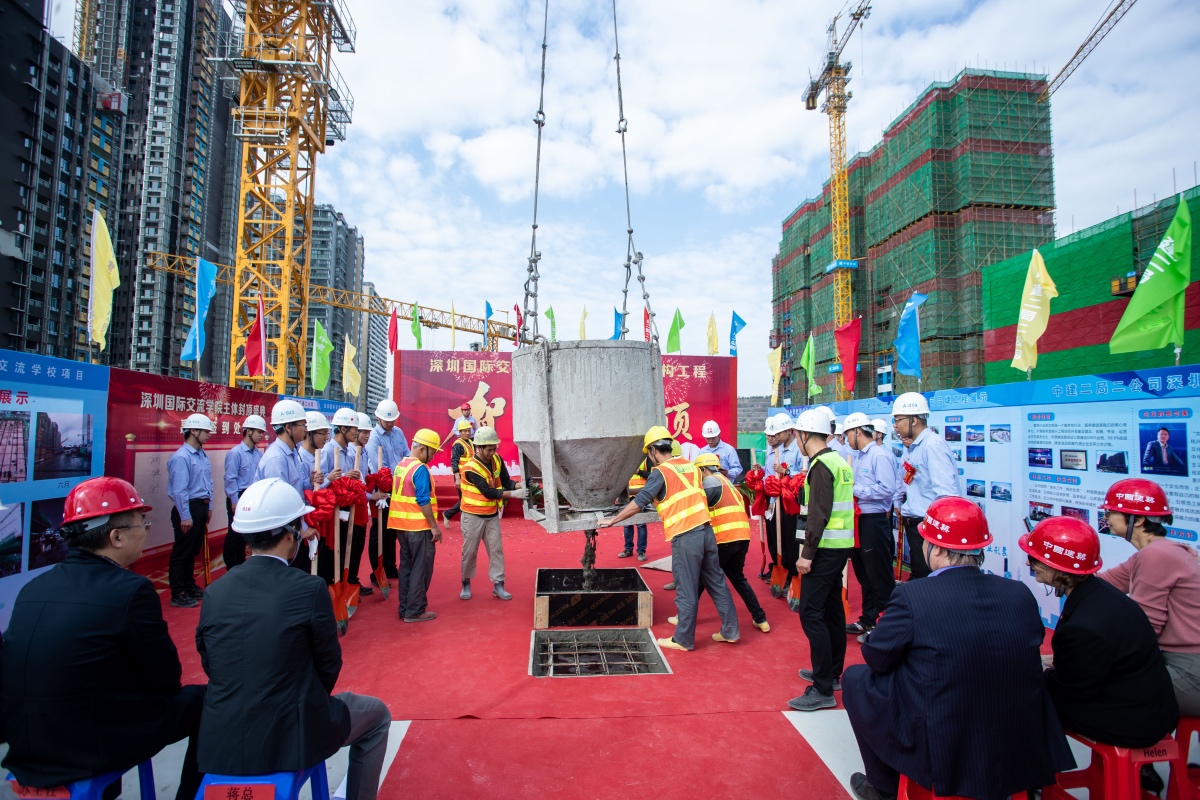 After Wu's speech, the ceremony of the capping moved to the highlight part. Principals, Representatives of Staff and Students from SCIE as well as Principals from GOS (SCIE's sister school) assembled together and started to pour the concrete with the shovel and expressed their best regards to the new campus construction.
Mr. Neil Mobsby, Principal of SCIE, has been keeping track of every progress since the construction starts and update the information to the teachers and students timely. Besides, SCIE staff are delighted to see the creative and humanistic care of the new campus design. For students, they will miss yummy food in the Shuiwei old campus after moving to the spacious and high-rise new area. But for sure, one thing definitely won't change, which is that their school life will stay simple, happy and colorful.
When it comes to end, a group photo was taken on the stage with delightful smile on everyone's face. The achievement of the new campus not only inspires SCIEer's expectation for the new campus, more importantly, it encourages us to strive every moment to reach the goal.