SCIE has been fortunate to be able to host internal CPD face to face. There have been a range of exciting activities to support the training of all SCIE staff.
There has been training taking place for both current middle leaders and aspiring middle leaders. Interactive sessions have included looking at high performing teams, learning best practice for having difficult conversations and student data analysis. This has been expertly delivered by range of staff. Thanks to all your efforts and preparation.
"Thanks Richard hugely for having me in these 4 well organised CPD sessions for aspiring leaders.  It definitely equips  me with right amount of tools and knowledge for our daily job , not only for being an aspiring leader, but also being a great teacher leading a group of aspiring pupils in their journey of learning. " —- Ting Kang, Teacher of Mathematics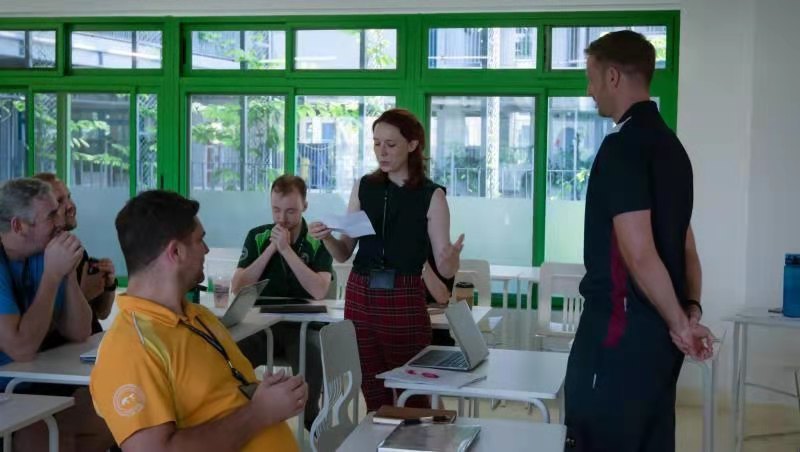 "Thank you for leading our CPD on Difficult Conversations today! I really enjoyed it and found the individual scenarios and re-enactment activity very realistic and practical, especially the sharing and discussions that followed were highly engaging. Next year as we find ourselves in uncomfortable situations we will be better equipped with the understanding and insight to deal with and resolve these differences." —- Tina, Head of Subject-GL Mathematics
Following the successes of the management training the new campus on SCIE hosted its first whole school CPD day with the focus on assessment for learning. We were privileged to have a keynote video especially tailored for SCIE by head of teaching and learning of Cambridge Paul Ellis on 'helping students help themselves'
"The teacher's CPD event on the 31st of May 2021 focused on pedagogical strategies, founded on ground-breaking studies undertaken by educational gurus such as John Hattie and Dylan Wiliam, the latter of whom co-authored Inside the Black Box and Embedding Formative Assessment. The day began with a pre-recorded keynote speech by Paul Ellis, Head of Teaching and Learning, for Cambridge Assessment International Education. Through his commentary, Paul used historical analogies to contextualise the process of assessment for learning. For example, how the initial failure of the Boeing Model 299 led to development of checklists, the principles of which feed into the formative assessment process in schools. The speech was inspiring and informative, offering pragmatic advice on strategies which are effective and transferable into any classroom. Paul gave the keynote speech a certain gravitas which set the tone for the day and unquestionably substantiated the belief that formative assessment is at the heart of effective teaching and learning." —-  Ian, Head of Science
"I'm really happy to hear how well your CPD went and so glad as well that my keynote was able to give you and your teachers plenty of stimulus for discussions and further reflections. It was a pleasure to be part of this, even if I couldn't appear live or in person." —- Paul Ellis, Head of Teaching and Learning of Cambridge 
There were a range of excellent breakout sessions which developed on the theme of the keynote as well as data protection training for all staff.
"Paul forwarded me your PD Day brochure which is very impressive. It seems you have had a really fantastic PD event in your school. Congratulations!" —- Julia Yu, Cambridge
"The purpose of the sessions was to provide teachers with an overview of the GL CAT 4 test, to gain a deeper understanding of what the data tells us about our students and the potential implications it can have for teaching and learning. Each session raised a number of interesting questions from the participants, regarding both how the test is administered and the various ways in which the data can be used to help gain a clearer picture of each student's potential. This bodes well for next semester when we will embark upon the process of considering appropriate strategies to employ to personalise students' learning and monitor their progress relative to their CAT4 performance indicators for each subject." —- Gerry
"The session was about the 7 core principles of the data protection law and our rights and the responsibilities within the law. The participants were engaged and actively participated in the session to gain an in-depth understanding of the same. The training was essential to create awareness and learn to become leaders in data protection so that SCIE can become a responsible data handling organization." —- Erickson, Head of Faculty-Mathematics & Computer Science
"The whole day CPD was very interesting and thought-provoking particularly the keynote video of Mr Paul Ellis. It was great that the school has this kind of programs for the staff to contribute to the improvement in teaching and learning in SCIE as well as for our professional growth. Kudos to the team behind this event!" —- Maria, Guidance Counselor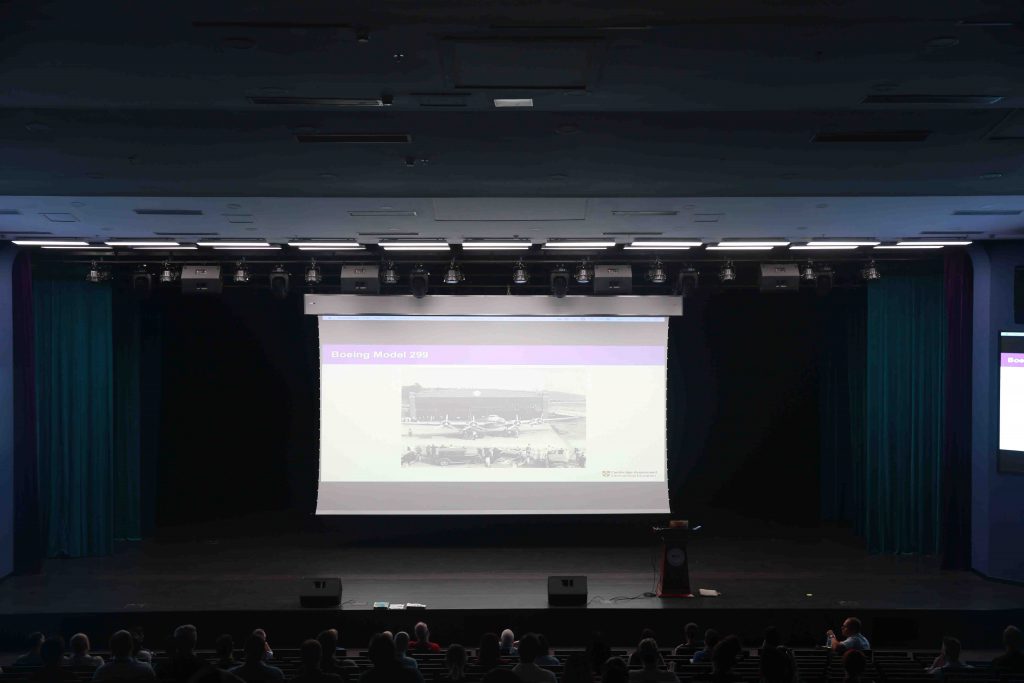 With the help of Sherry and Ellie we identified training needs for non-teaching staff and held a successful CPD afternoon which included sessions on effective email communication, high impact presentations, excel skills, translation as well as data protection training.
"It is really a great chance for admin staff to have these CPD sessions. Thank you, Iris Cheung, Joy Fu, Lynch Lin, Erickson Jones and Jeff Kearns, for delivering such a useful CPD for us. We are looking forwards to have more sessions for Admin staff in the future." —- Ellie, Secretary of Principal Team
We look forward to implementing ideas from the training next year at SCIE.