After about fourteen hours of flight, we, Russia field trip group from SCIE, leaded by James Fish, Jamie and Stuart, finally got to the Sheremetyevo International airport and coached to the hotel. We had a pretty delicious Russian style dinner and quickly went to bed because such a long flight is really exhausting to the most of us.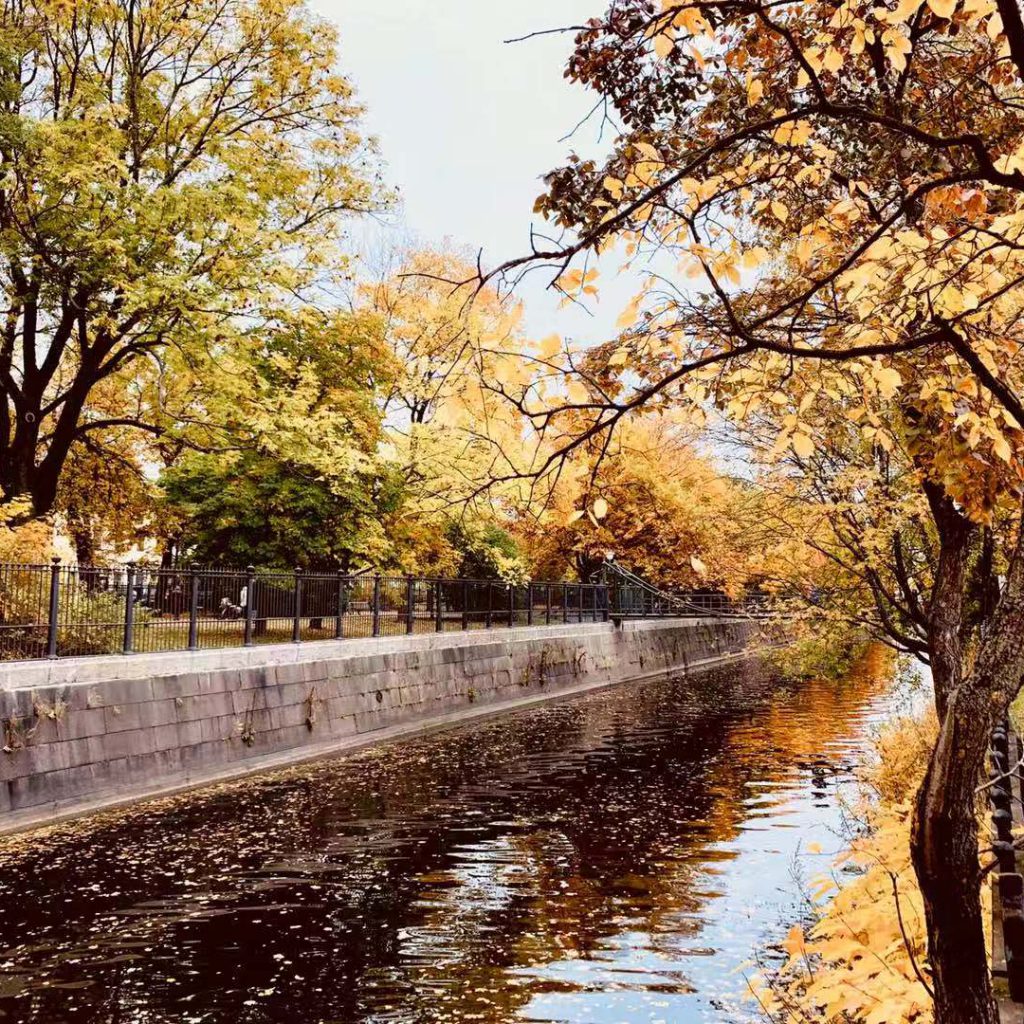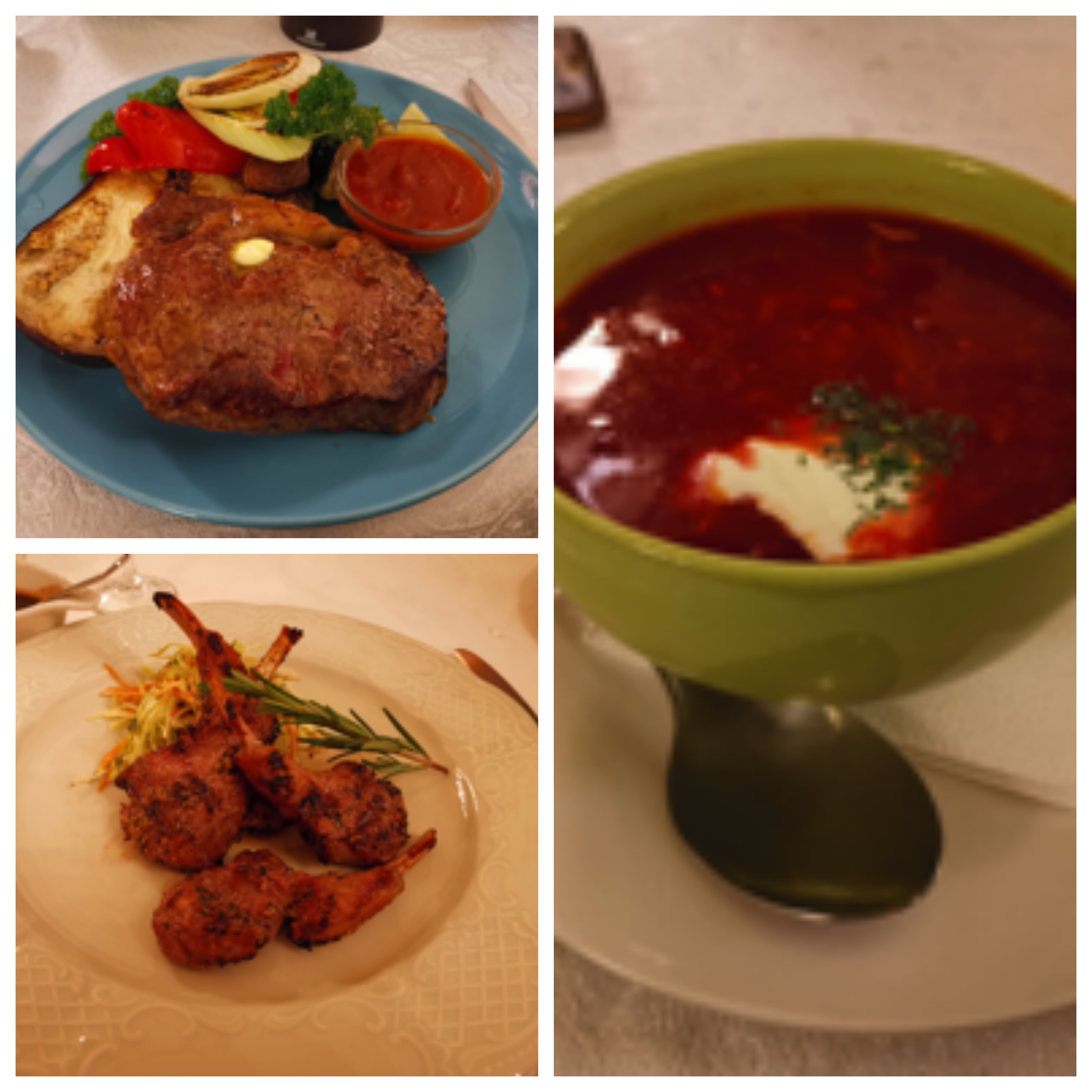 In day two, we went to the Rad Square, which means beautiful square in Russian. The square had really a lot of visitors, and to my amazement, many of them were Chinese. During the visit, our guide talked about the people on the monuments and busts near the square, including people, like Stalin, Lenin and Yuri Gagarin, who play impotent parts in Russian history. And as we went into the Lenin's mausoleum through layers of securities, I was quite shocked to see Lenin's body lying there in a glass box peacefully. It was so unreal when I realized that he was that man who heavily affected the Russian history, and many places (almost every place) we went in this trip are related to him.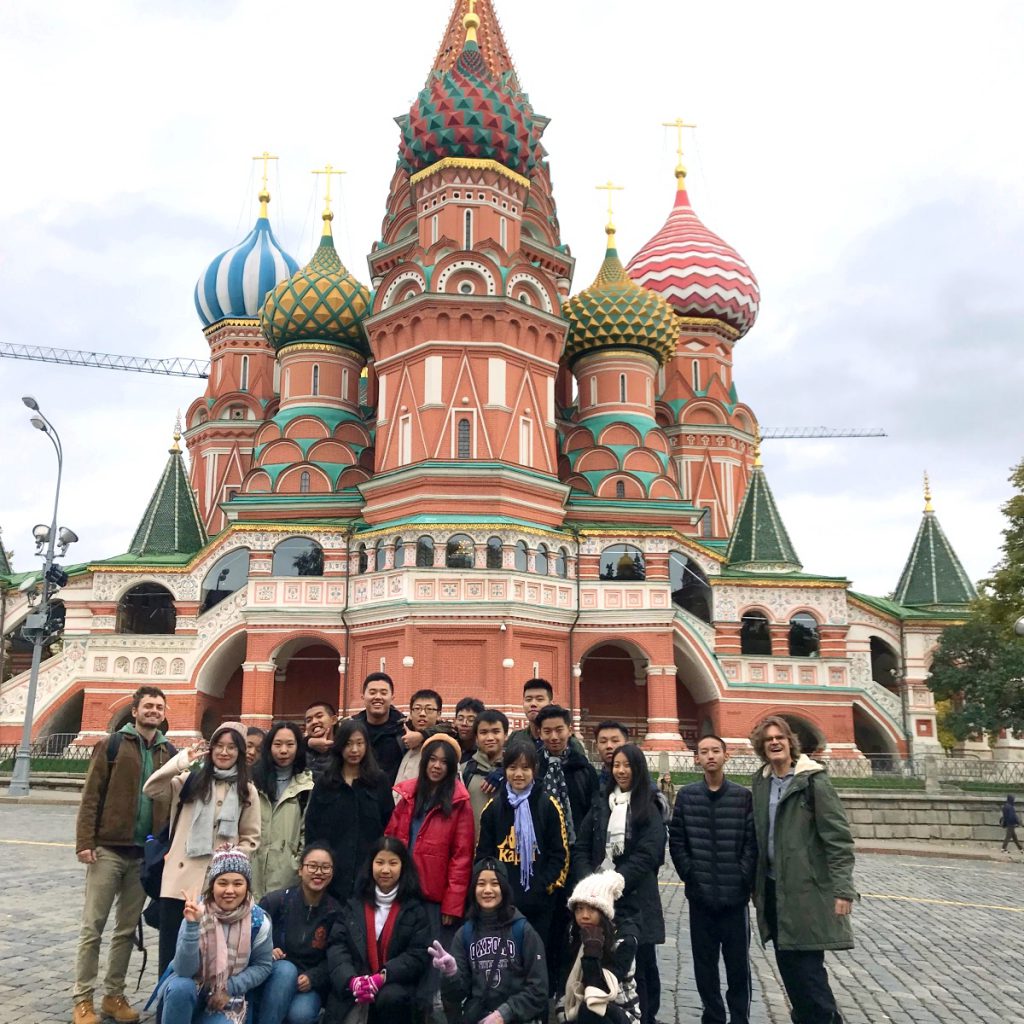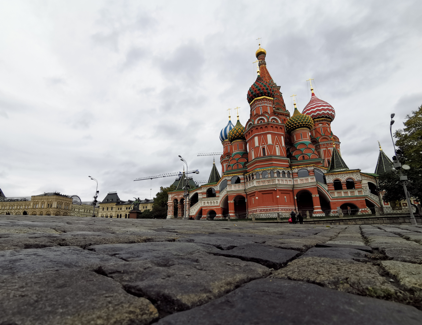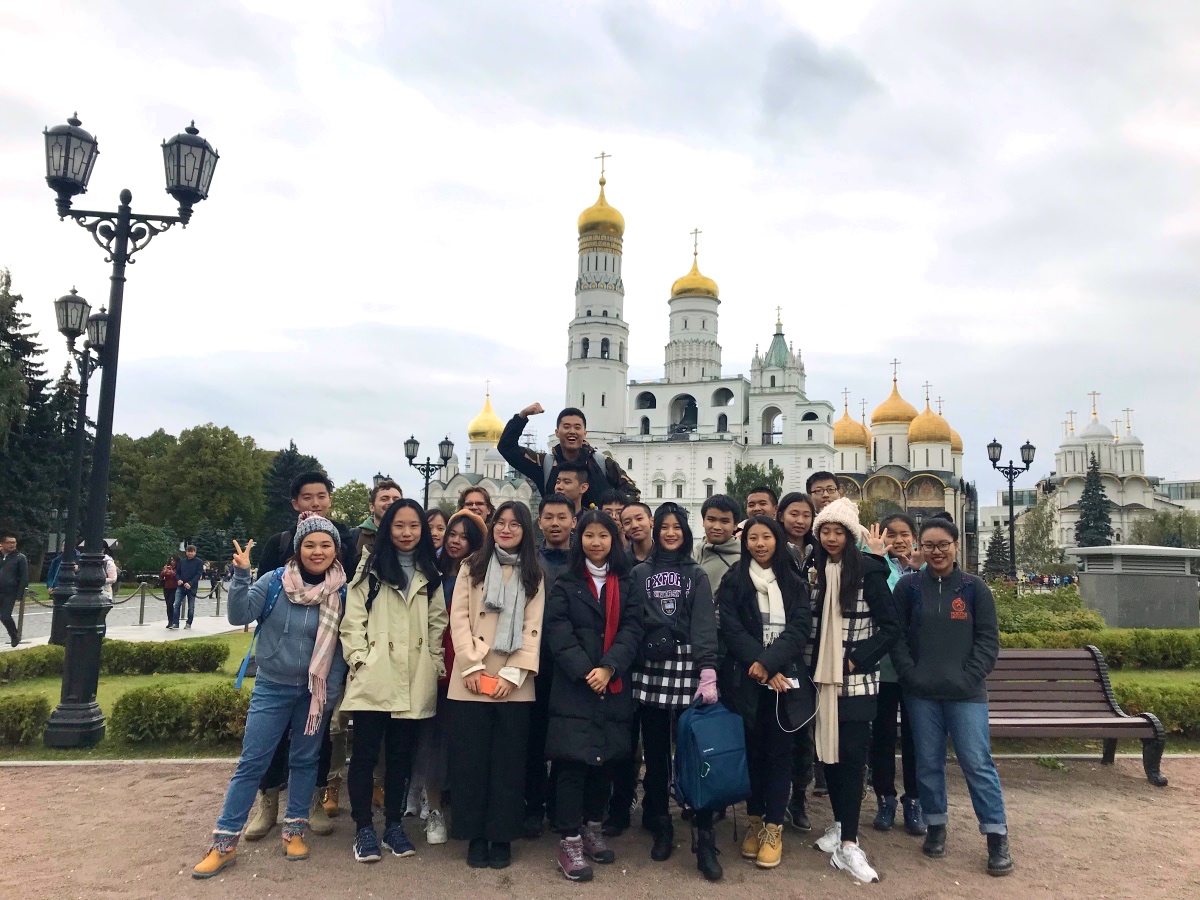 We also visit the House on the Embankment that day, a house that used to be homes for the government worker's family. We listened the guide taking about the fate of those people at that time, a sense of sadness aroused inside of me, especially when I saw those pictures of people who used to live there and died during the war. Just imagine, so many families was teared apart during the war, and most of them could never get together again…… In that house, we clearly learnt the lesson from history that we must avoid that kind of situation happens again.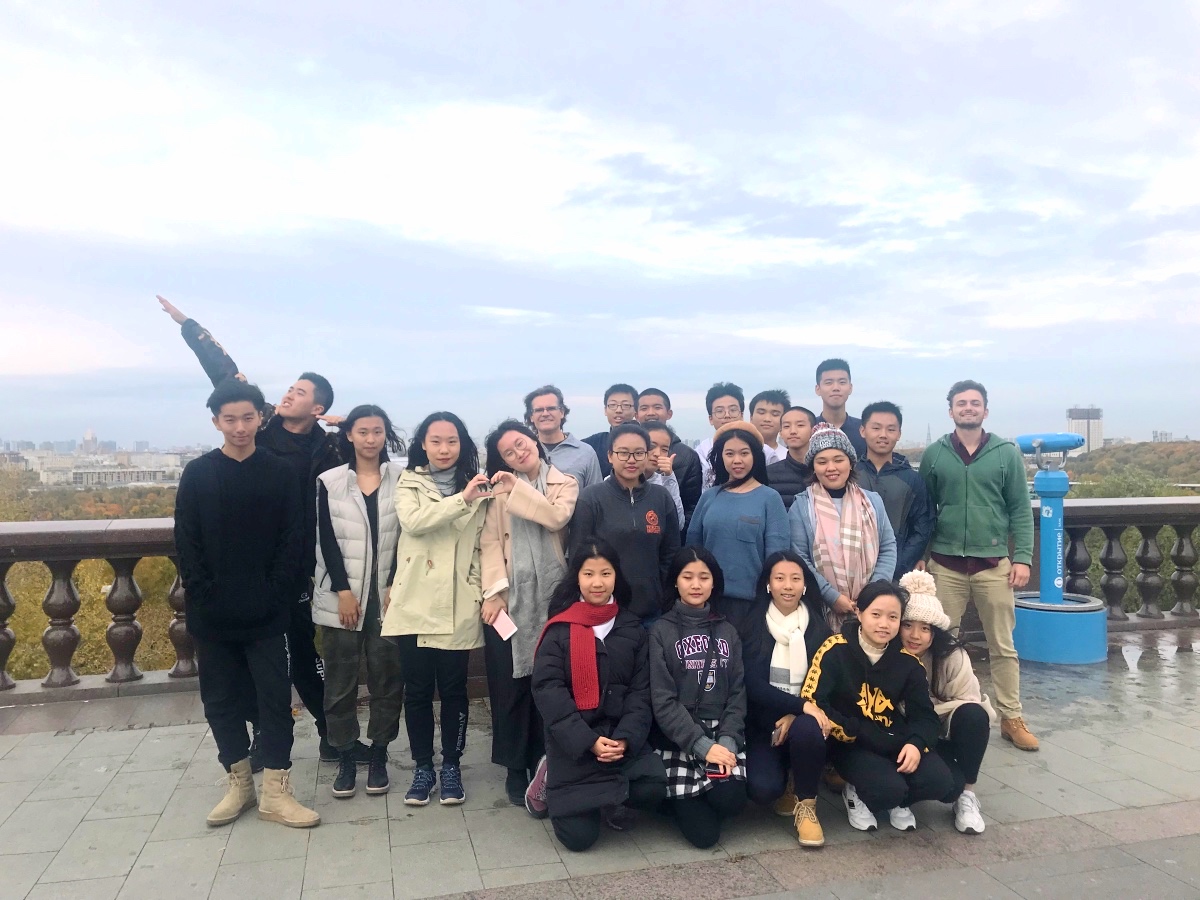 Before we went to St Petersburg, we went to take the metro in Moscow. The first impression for many of us was that it was really deep under the ground! I faced a bit acrophobia when I took the escalator. Comparing to Shenzhen subways, subways in Moscow was not so modern. It's quite old fashion, but it was definitely really beautiful, decorated by lots of colorful pattern and painting, and some of them was presenting parts of the Russian history or stories.
After we arrived in St Petersburg by train, we went to Smolny Institute and Lenin Museum and had a look of the place where Lenin worked and gained his power without blooding. When we sit at that room, I believe all of us can imagine what the situation was when Lenin walked into that room even he was wanted that time.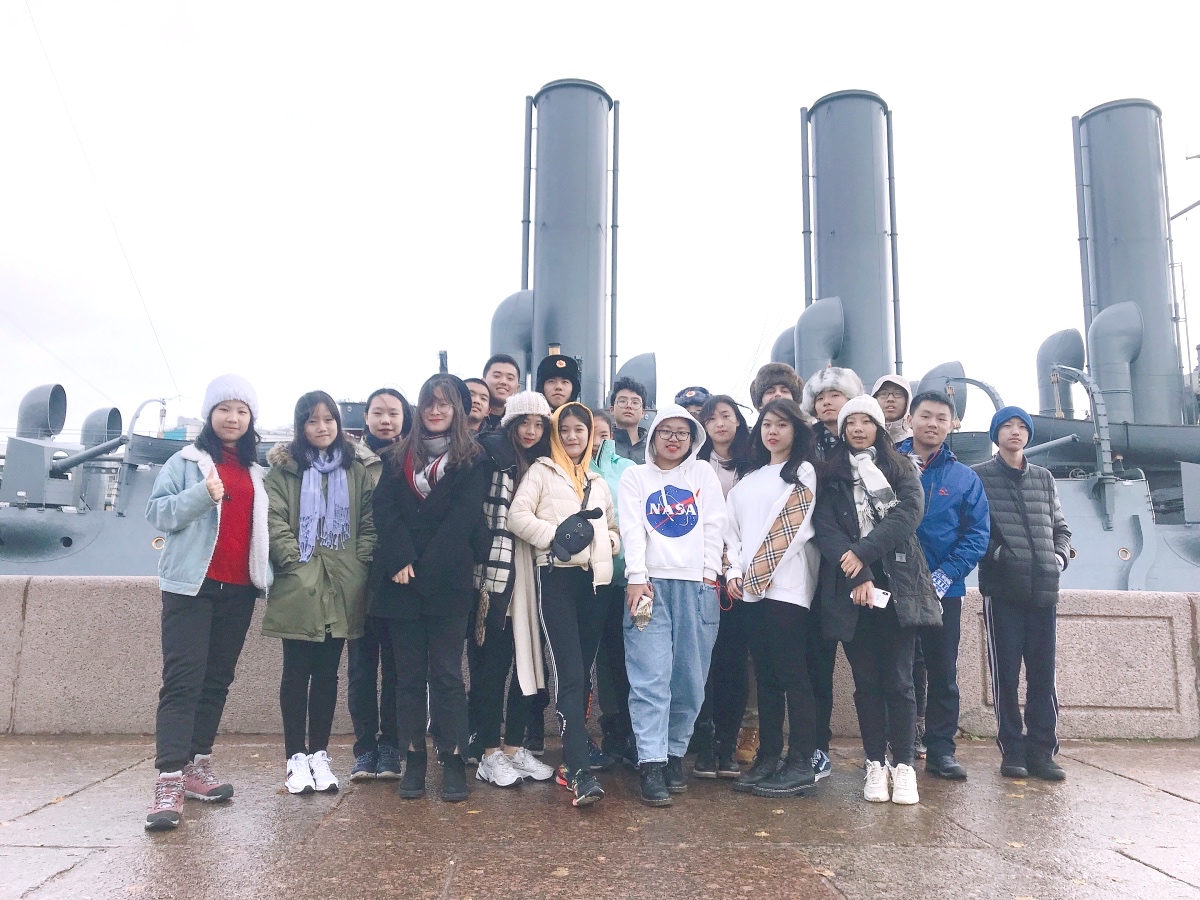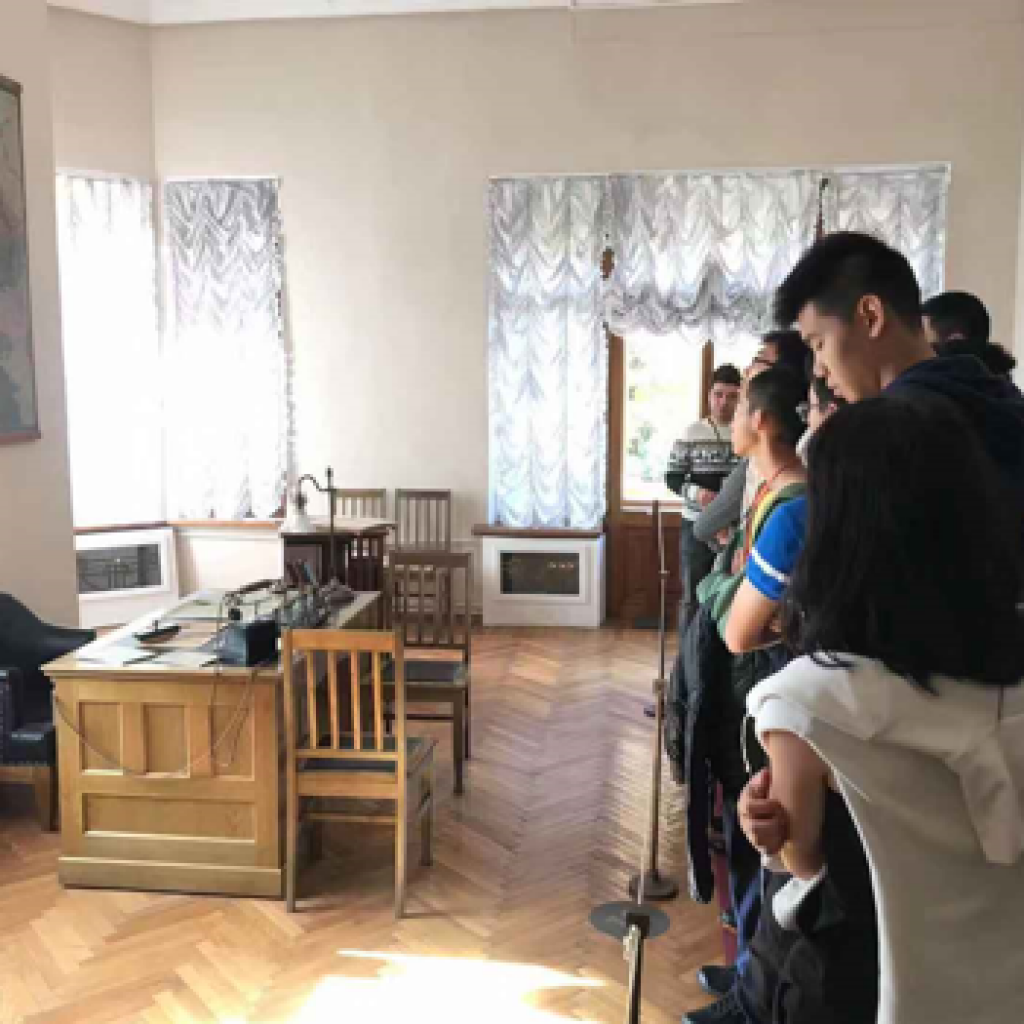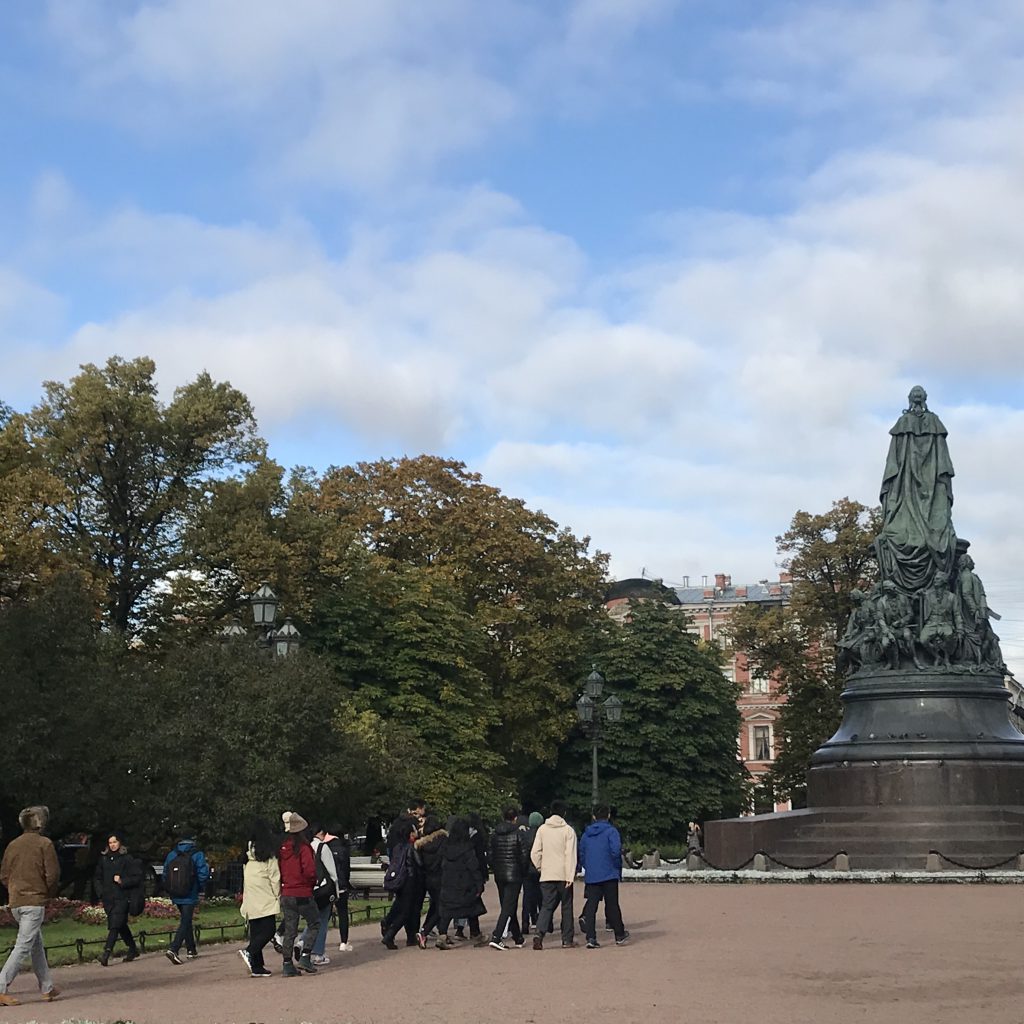 The Hermitage museum we went in day 5, which is widely known as the Winter Palace, really shocked us. The massive fancy decorations, sculptures and artworks whole through the palace gave me a strong impression of the wealth of the Tsar. For me, it was super hard to imagine lives of Tsars inside of it, it made many of us think that is it really good to live in such fancy buildings for those governors in the Tsar government at that age while most of the public was living in cheap wooden house with disgusting conditions and suffering from the poverty? Also, when we walked through the whole palace, on those beautiful tiles, it is very hard to imagine that when the revolutionaries took over the winter palace, the tsar's soldiers and generals were drunk, lying on the floor and let others to take the palace without facing any resistance.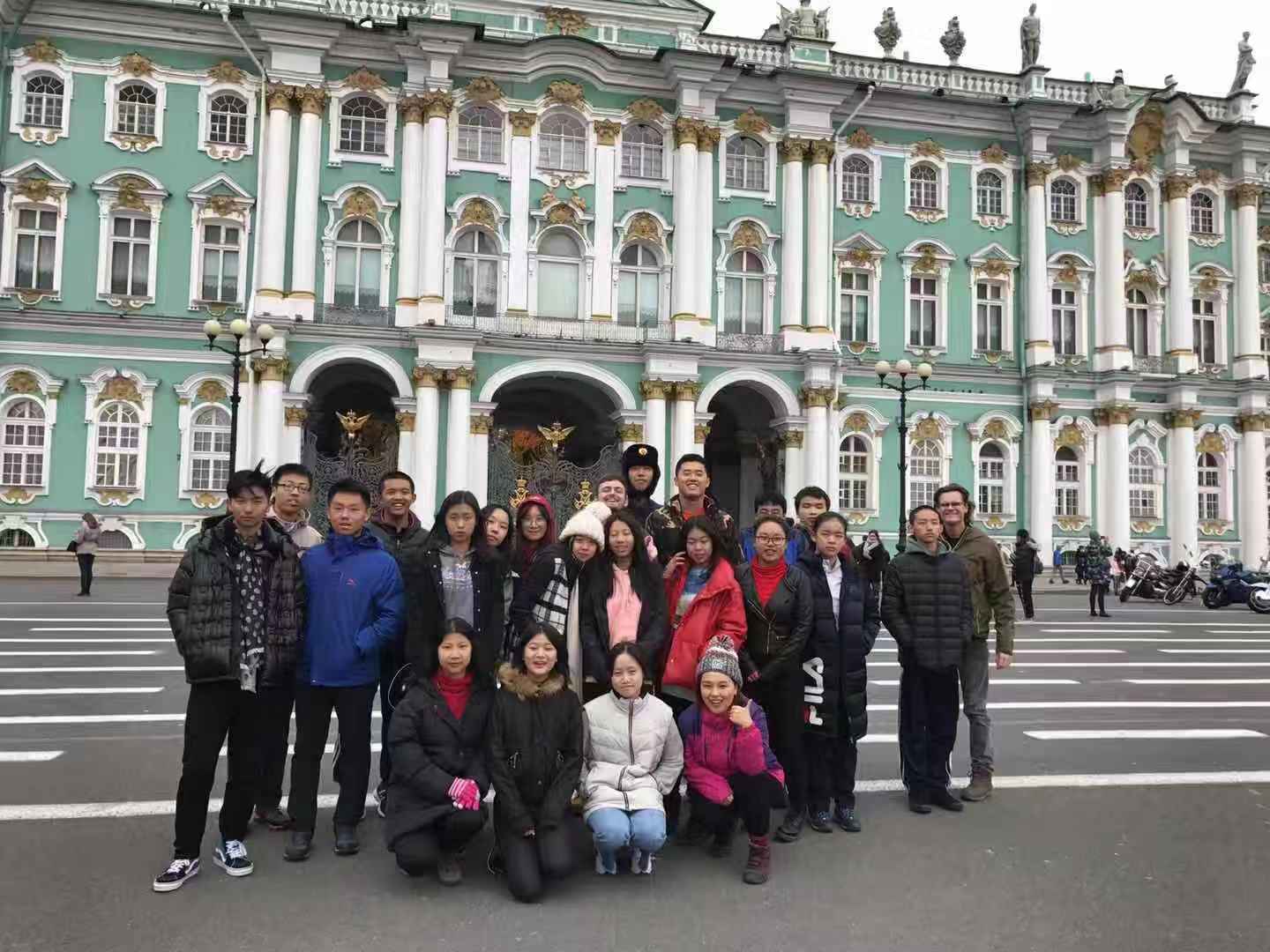 We also went to many churches. In one church, the church of the spilled blood, we saw the place where tsar Alexander II was assassinated. When Alexander II was assassinated in his carriage, Young Nicholas II was in another carriage and saw the whole assassination. This might explain why he was so refused to reform when he became a tsar-reformists would be killed, like his grandfather Alexander II.
At the last day of the trip, we went to visit the palace where Rasputin was murdered. Every one of us was listening carefully when the guide was talking the "story" Rasputin because it was just so amazing. We got a deeper understanding of the man who was a peasant but got involved into the politics and aroused disagreements from the public and some governors and finally got murdered, including that mysterious assassination that finally killed him.
In this trip, we also tasted lots of Russian local foods. They were really delicious and cheap, giving us a fantastic experience in Russia.
 Then after we finish our last day of visiting, we took the flight back to China. Overall, it was a really worthy field trip that give every student who went to Russia a deeper understanding of the local history, which is really useful to their G2 learning of history.