It is SCIE's tradition to attach great importance to campus health and safety. Since becoming the first school in Shenzhen being equipped with an AED on the premises[1], SCIErs' efforts on first aid training have been relentless. Although this academic year the schedule has been tight after moving to Antoshan, the Principal's team overcame difficulties and managed to fix a school-wide first aid programme for all the staff in the calendar.
May 26th2021 will be the local staff's first aid training day. Non-academic deputy principal has invited first aid instructors from Shenzhen Centre of Prehospital Care to train all the Chinese-speaking staff, and it will be reported later; As for the expatriate staff, SCIE has introduced First Aid Industry Body (FAIB) accredited courses. The school medic functions as the first aid trainer. FAIB dedicates to accredit the courses which are compliant with Health and Safety Executive (HSE)'s recommendations. The first aid courses are designed compliant with European Resuscitation Council (ERC) and Resuscitation Council UK (RCU)'s latest guidelines (ERC and AHA are members of International Liaison Committee on Resuscitation (ILCOR)[2]). The first group of people getting trained were the PE teachers and the staff who would take the students on mountain walking. Luke and Edward enthusiastically initiated the training and helped a lot with organizing it. Ross, Hyacinth, Cyril, Jamie, Shadow, Richard, Brian, Qishu, Ines, and Amanda participated in the training.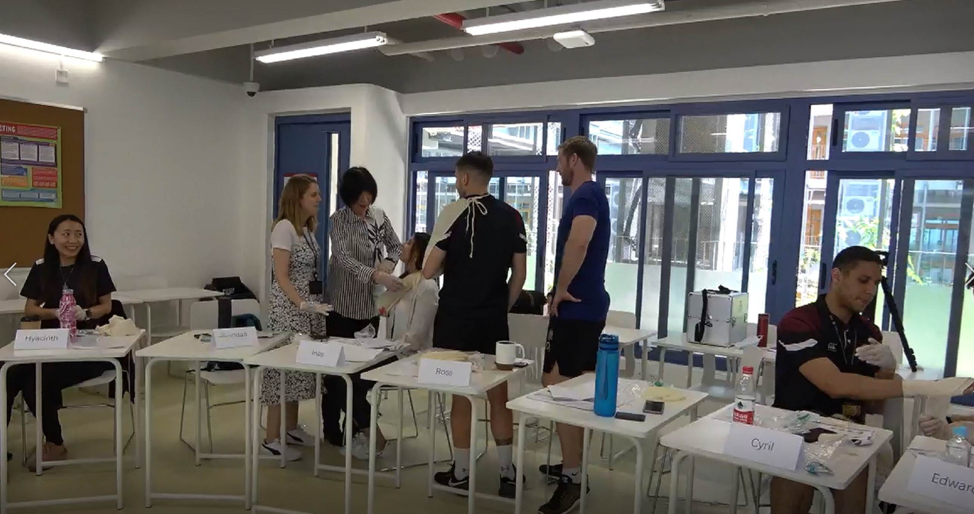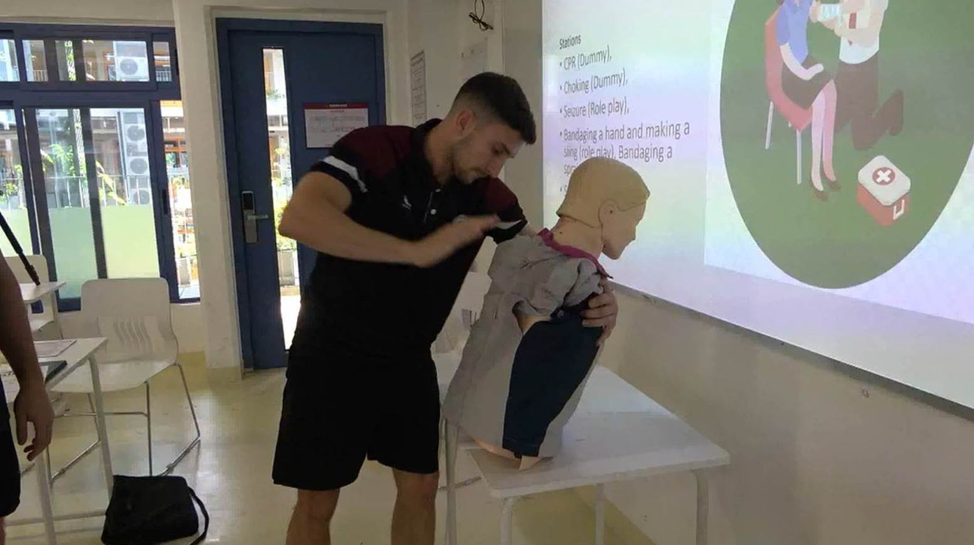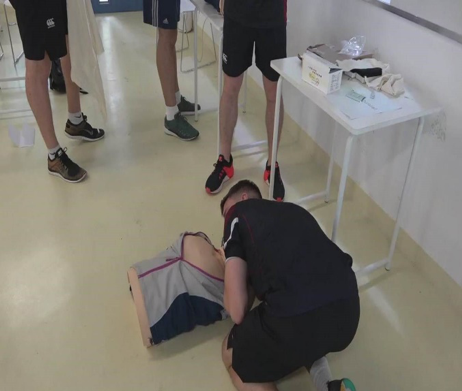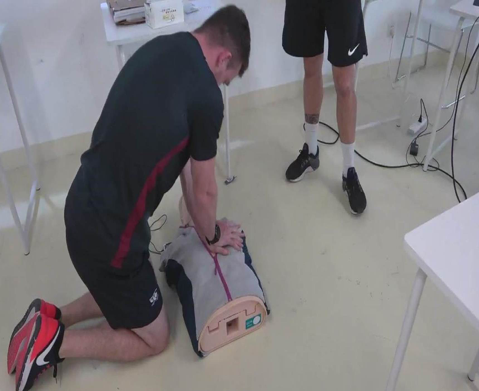 Karen, Alex, Ericson, Jun, Daniel, Sean, Hamish, Ting, Jack, Andrew, Aaron, Barbara, Luke, Nadine, Kevin, Ainur, Nicholas, and Michael, etc., participated in different groups of training. Ting, Alex & Karen gave valuable suggestions on the training. Many thanks to Karen who shared with others the real first aid scenario she witnessed. Special thanks to Michael who offered a lot of help to others in the practical part.
The sciences' technicians and dormitory supervisors also received first aid training.