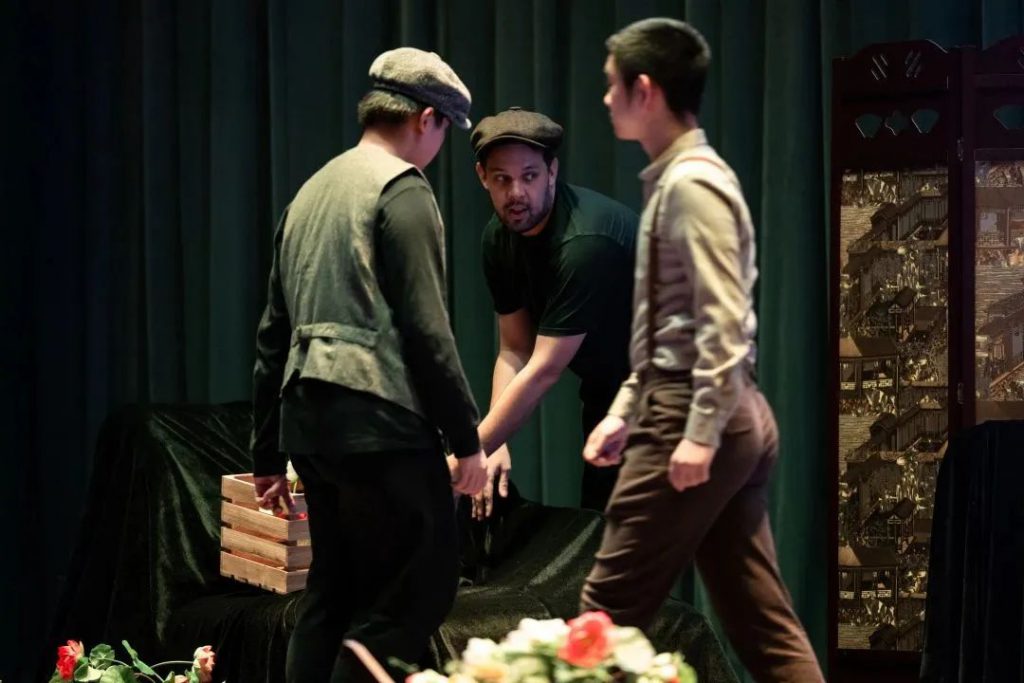 March 30th, the drama and music departments joined to present the Arts Extravaganza in the Halo Theatre. It was an evening of drama, music, song and dance, and a programme to support the school's charity week.
The student performers were drawn from G1, A1 and the Arts Academy programme. Many were drama students, but some were students from other disciplines who love to perform! The drama included classic texts by playwrights such as Oscar Wilde, George Bernard Shaw and Shakespeare, alongside more modern works by Rebecca Lenkiewicz and Phil Porter. Musical Theatre excerpts came from Les Miserables, Wicked, Natasha, Pierre and the Great Comet of 1812, to name a few.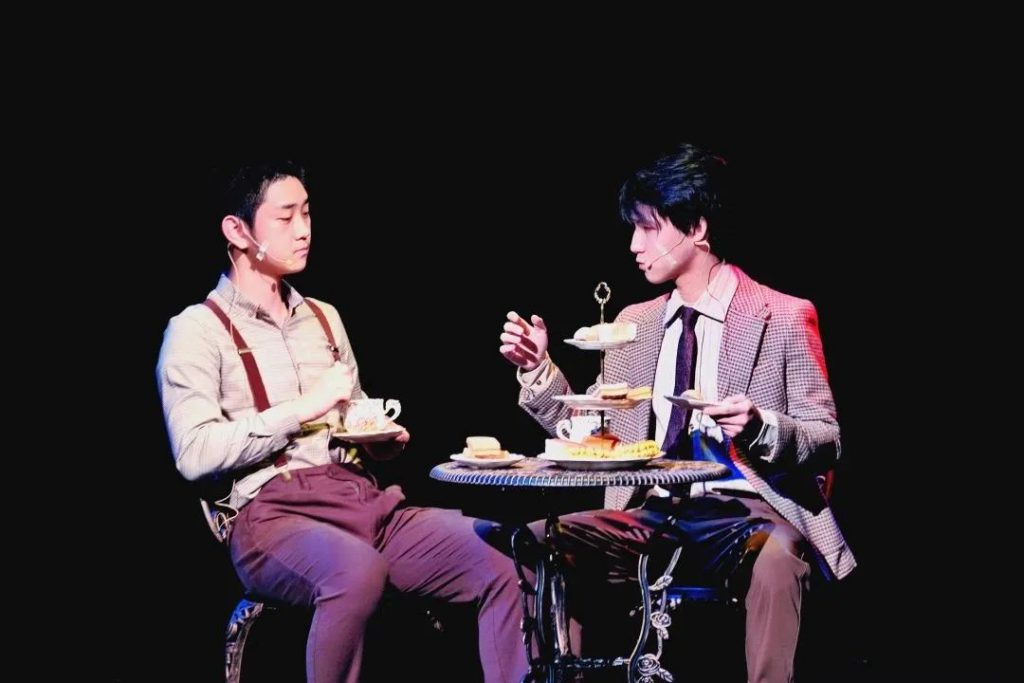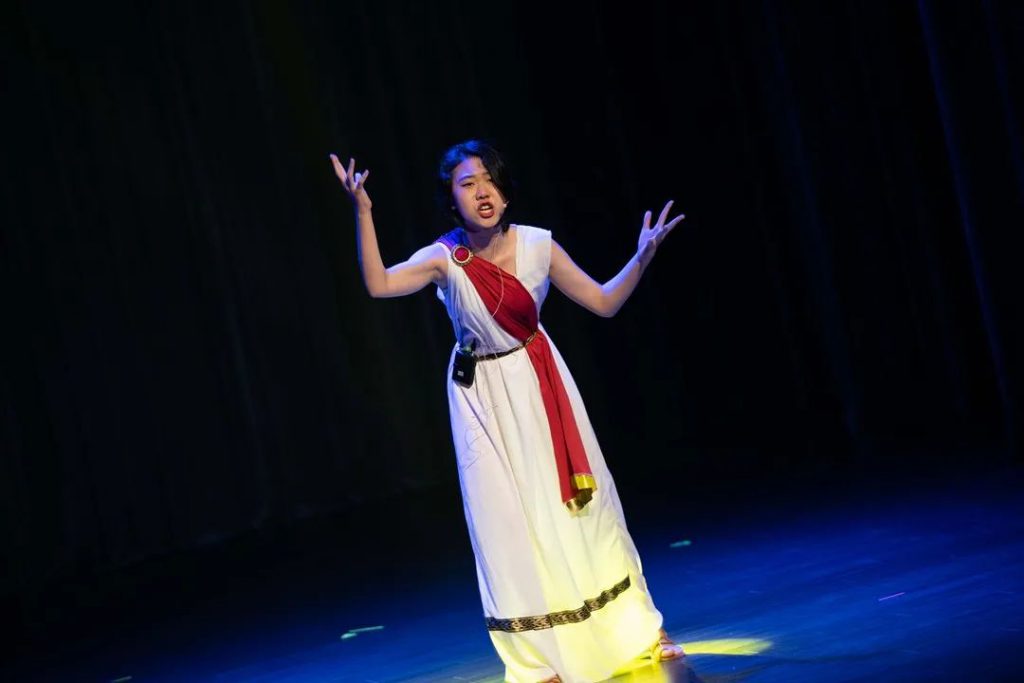 Piano solos were by composers from the Romantic era, such as Mendelssohn and Chopin, with a beautiful piece by Beethoven played on the violin just after the interval. The programme finished with a dazzling finale from the Annie Get Your Gun musical. There's No Business Like Show Business was accompanied by a small ensemble from the music department comprising tuba, clarinet, flute, oboe and piano.
"There was terrific cooperation and collaboration from our students", said Nicola Howard, our Head of Drama, who coordinated and directed the show. "Seeing how our music and drama departments can work together to create a unique and memorable experience for performers and audience was fantastic. Now the show is over, life becomes more pedestrian and less intense. I am already looking forward to the next production, to fill the void!"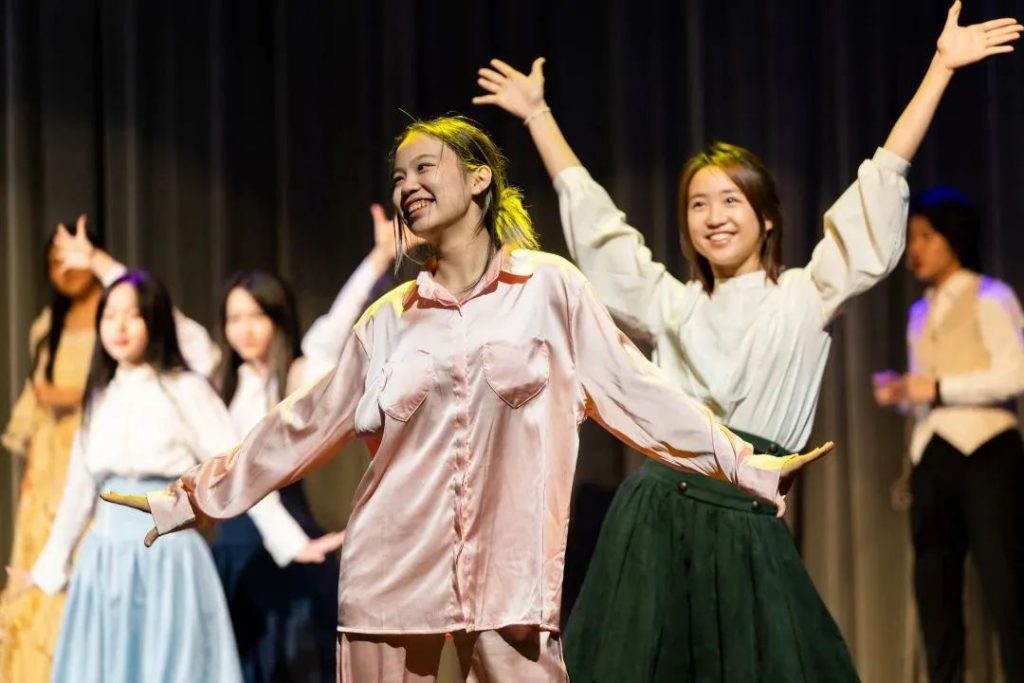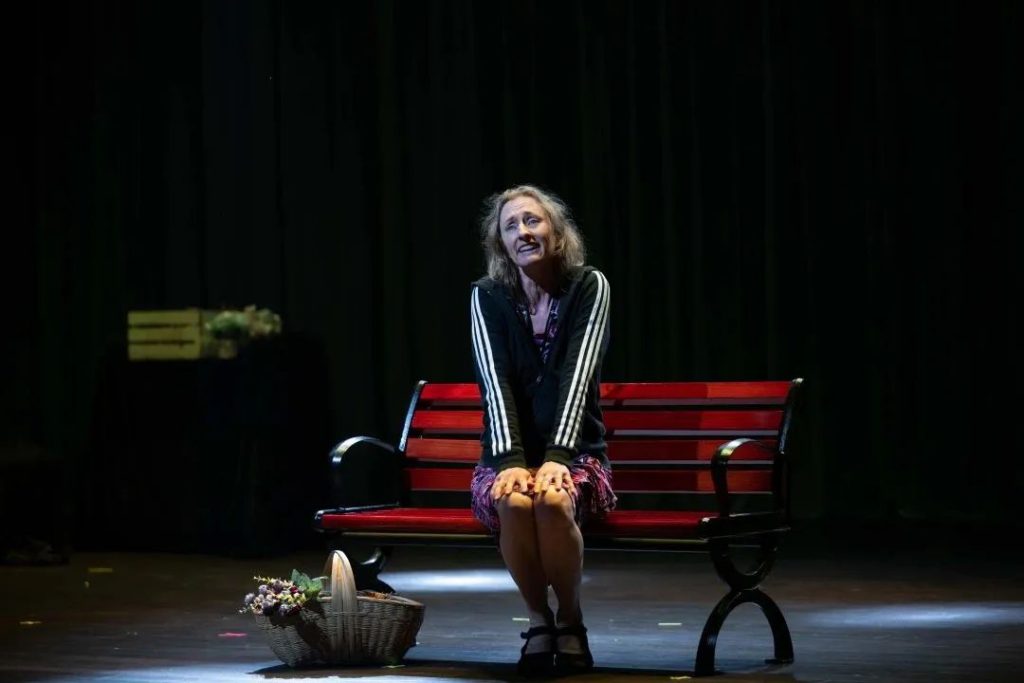 The show was beautifully stage managed by the Head of G2, Michael Bracewell, with assistance from his fabulous team of helpers. Other staff involved in the production were Victoria Seymour, Mahinur Maharova, Leslie Zhang Maria Acosta and Nadine Brown. Michael Bracewell had this to say:
It has been a fabulous experience joining in with the school production. The students' talent is immense! Covid has had a big impact on the community spirit but this performance has highlighted the importance of that community. It has been great to work with staff from across the school. This cross-curricular collaboration has supported the students in showing them the power of being part of our community and has helped build their self-esteem and responsibility. I look forward to the growth of these events and in-turn the growth of our community.
There were many outstanding performances, and it would be unfair to mention students by name; however, two students who made exceptional contributions were Judy Jiang, who gave many hours to support with costumes and even stood in to sing a song with less than twenty-four hours' notice — also, Michael Chen, one of our Arts Academy students. Michael accompanied several pieces alone and as part of an ensemble. He performed with musical sensitivity and was a reliable and solid support for the student vocalists.