Everyone was attracted away by the smell of our food fair. Why not grab a drink and some snacks, and tour around the campus? It was International Day, and exhibitions are waiting for you to greet them in their secret corner!
If you stop for a while and look, you will be shocked by our exhibition near the B building elevator hall. There are thoughts in words and papers on the wall, displaying 18 articles in total, all written by our elite writers.
It is the Metis Meliora article exhibition. The student-led club focuses on social science and humanities. Our club encourages members to share their thoughts and ideas about social affairs or historical events. Individuals link the topics that have caught their eyesight in daily life with theoretical knowledge and create articles. Being a passion-motivated club has inspired every member to continue putting effort into the fields we love and keep sparkling ideas and insert them in every letter.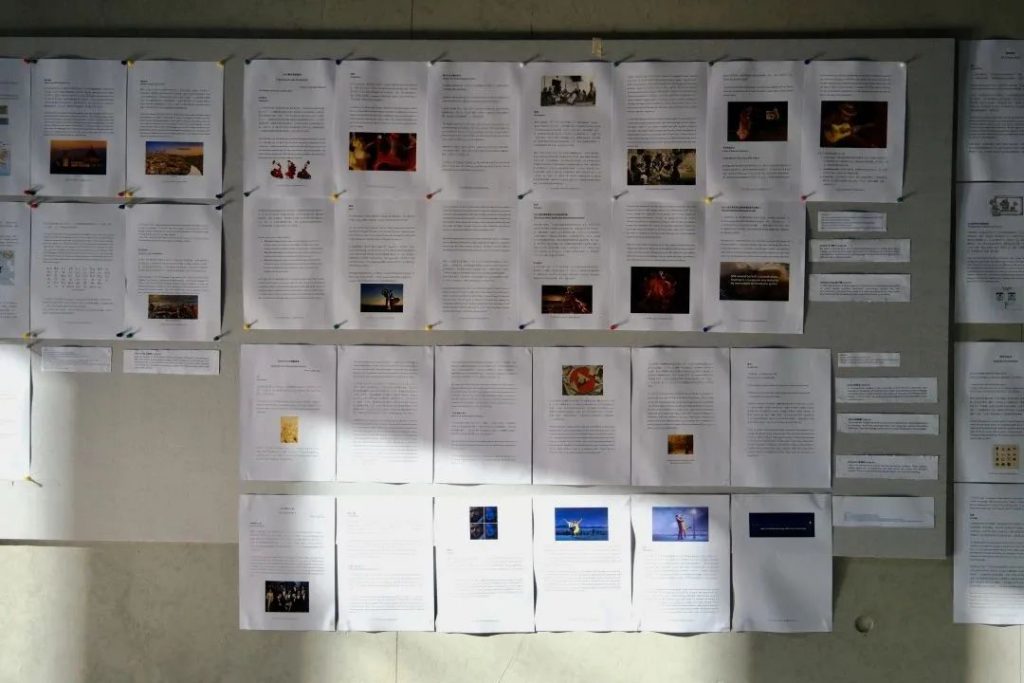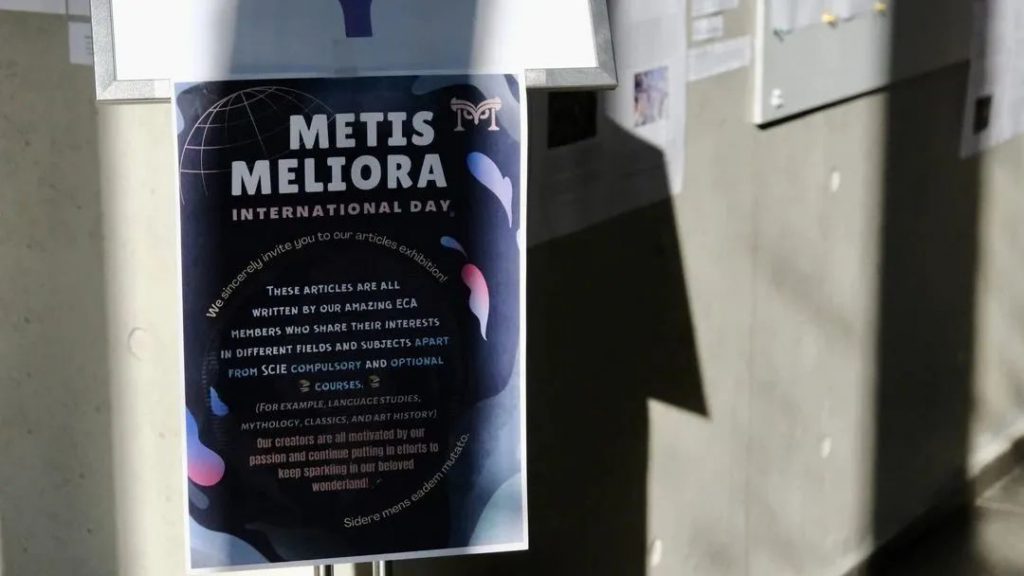 "Oh my god! This is such a collision of great minds and vibrant passion! "My friend passed by the exhibition and left me with a snap on my mobile app. This is the best word that made my day.  I have been preparing for this exhibition for over three weeks, and now everything paid off. Many of our parents, students, staff, and visitors scanned the QR code and left warm messages. I feel proud of all my amazing members from G1-A1 who contribute to those high-quality articles.
Turn around and gaze for a while, you will see another magnificent exhibition from our Global Perspective students. Their articles are more subject-based, including a wide range of topics like food shortage, food safety, the Russia-Ukraine war, fertilizer usage, water resources, agriculture, etc. Also, delicate 3D handicrafts and models are standing at the table, waiting for people to glance around. 
Rather than showing passion, this exhibition displays more about students 'perspectives on international issues and their deep concerns, which highly coordinates with our aim of being a global citizen.
Nourishment of our minds and hearts are enriched by the two exhibitions, now it is time for us to satisfy our tastes and appetite. The food fair is our annual tradition that everyone waits for so long. The only path on our campus is crowded with stands and pots, and skillful chefs, and soon crowded with people in and out. 
You will never imagine the variety of our food: barbecue, spicy hotpot, Tibet butter tea, dumplings, Spanish tortilla & gazpacho, Indian curry, Korean Fried Chicken, and the traditional Beef Burger made by Karen Clancy.
The event was not only a festival of food, by gathering funds, we can send donations to organizations to help people around the world. And all of us believe this is the best meaning of the day- we live in the same globe, and we contribute to the international world.