As a Spanish student with a deep love and passion for romance languages and cultures, the real façade of a small Spanish city remained an enigma until my recent journey. Roaming through this city, home to one of the world's oldest universities, and gazing upon the majestic cathedral every day, I felt a sense of reverence and awe. Over the past week, Salamanca has brought me so many spectacles.
Unlike the traditional tourist line, our immersive culture exploration was set in Salamanca – a city nestled in the heart of Spain, renowned as the "Golden City" for its enchanting honey-colored architecture.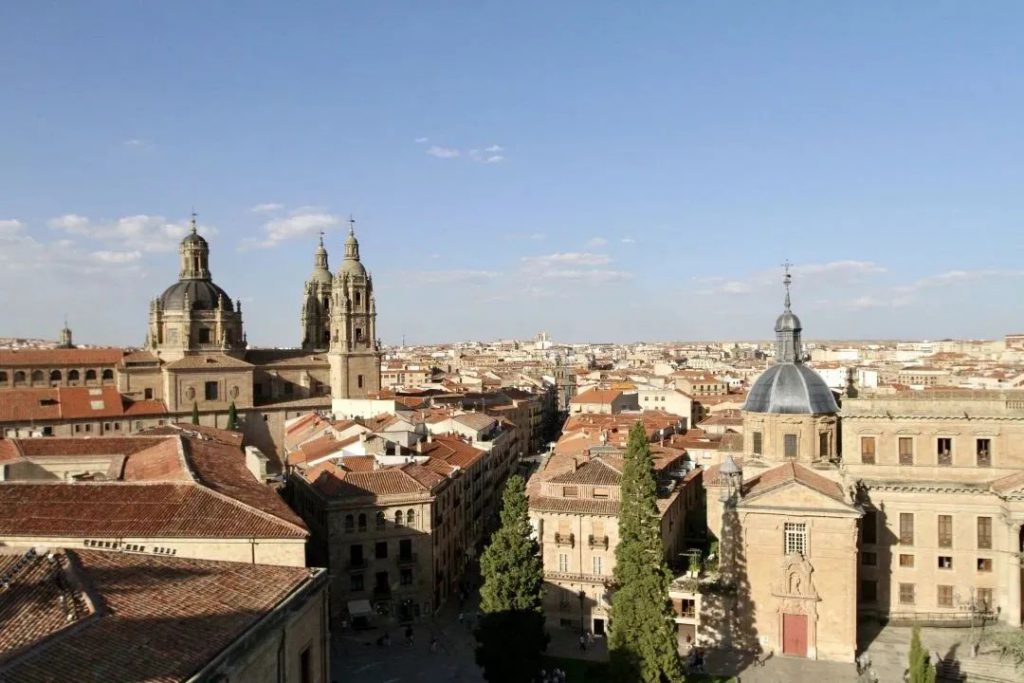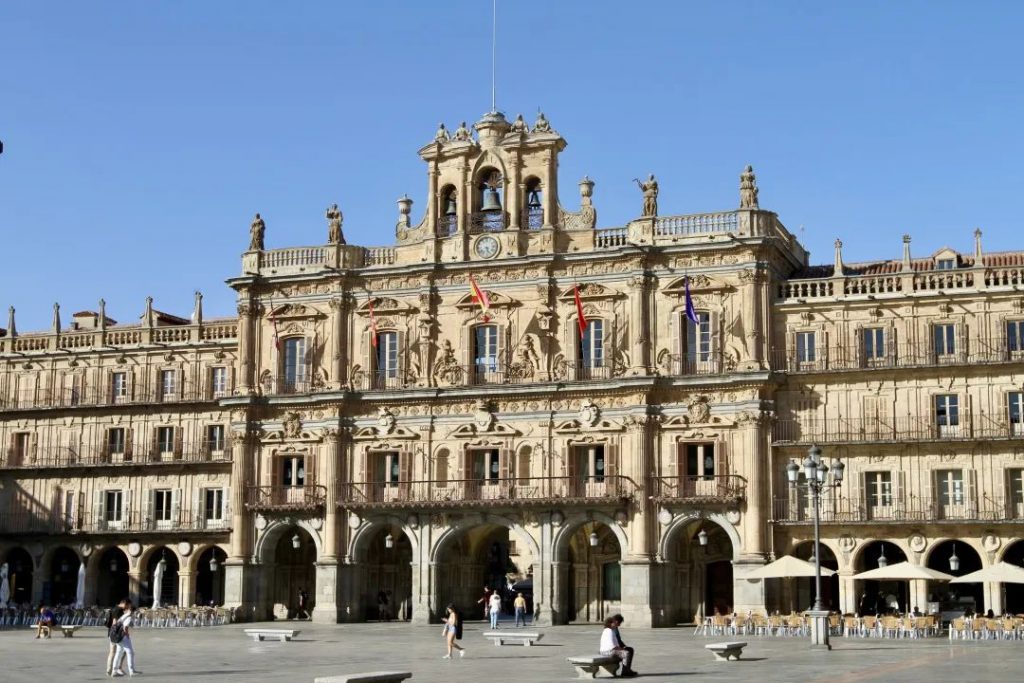 Homestay
Every two of us was assigned to a local Spanish host family, allowing us to immerse in a totally different lifestyle (2 p.m. lunch and 9 p.m. dinner). We savored traditional Spanish homemade food such as tortillas, paella, and fabada. Also, homes are decorated with Catholic crosses and angelic motifs, reminding me of the Spaniards' profound devotion to their religious beliefs. Furthermore, in the host family, we met students from other countries. We not only communicated in Spanish but also gained insights into each other's cultures.
Courses
During weekday mornings, we took immersive Spanish courses at a local institution. Unlike the Spanish course at SCIE, our experience in Salamanca involved excursions to food markets and visits to shops like Zara, where we investigated local people's preferences and meanwhile practiced Spanish. From our conversation with the locals, we got to know that Spaniards also enjoy dishes that include animal organs, and their fashion seamlessly blends classic and stylish designs at the same time.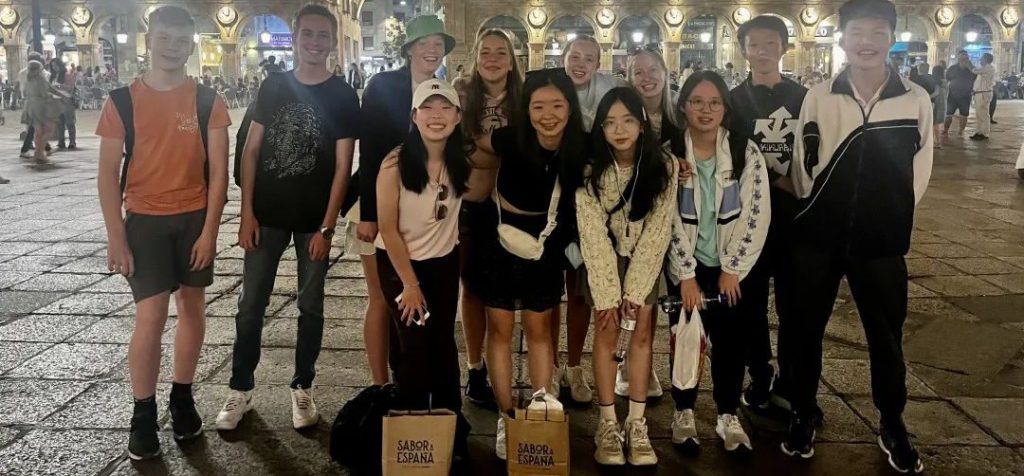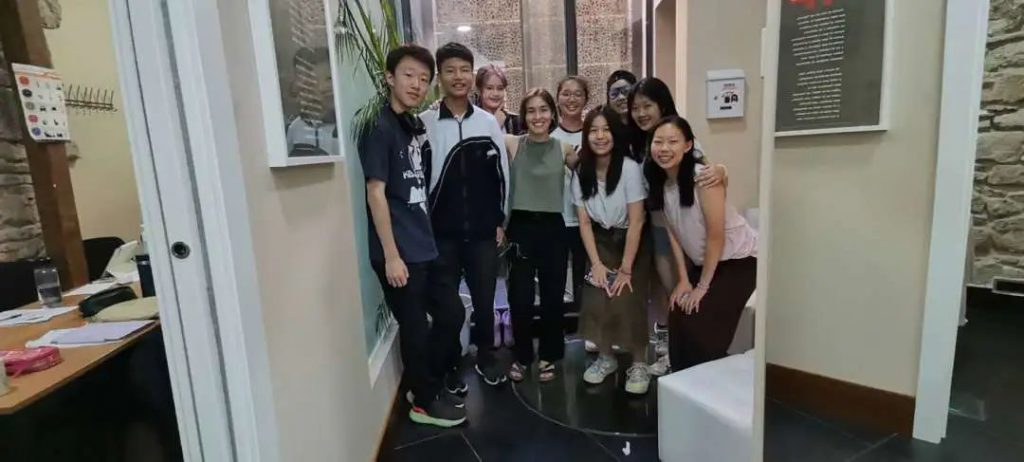 Life
Life here is truly enchanting. If autumn daytimes embrace us with warm sunlight, the night of Salamanca belongs to a unique tranquility for the soul. We sit by the small streets bathed by the afterglow, listening to lingering church bells – Pura Vida, indeed. The pace of Salamanca is slow, with the scents of freshly baked bread, tendered flavors of grilled Iberian pork chops, refreshing taste of sangria- what a sensory feast. Yet, the romance of the city is more than that —- twinkle of lights sparked around its ancient architecture; here, the contours are sketched delicately and perfectly, reflecting the golden light in harmony.
Salamanca is a city where ubiquitous art and history spread through every corner. It contains a substantial amount of mesmerizing ancient architecture, including Romanesque, Gothic, Moorish, Renaissance, and Baroque styles, that make you can't help but marvel at the depth of its culture and civilization. The ancient Roman stories, Spanish tales, and historical events like the turbulent Reconquista that I only read in books, now unfold right in front of my eyes.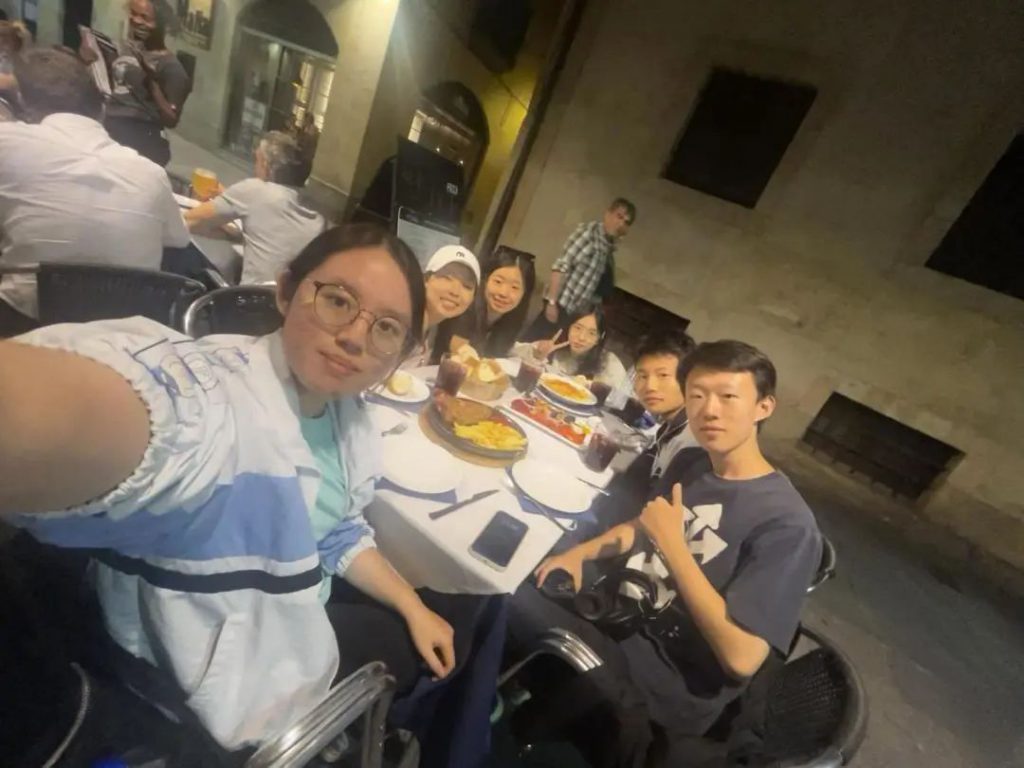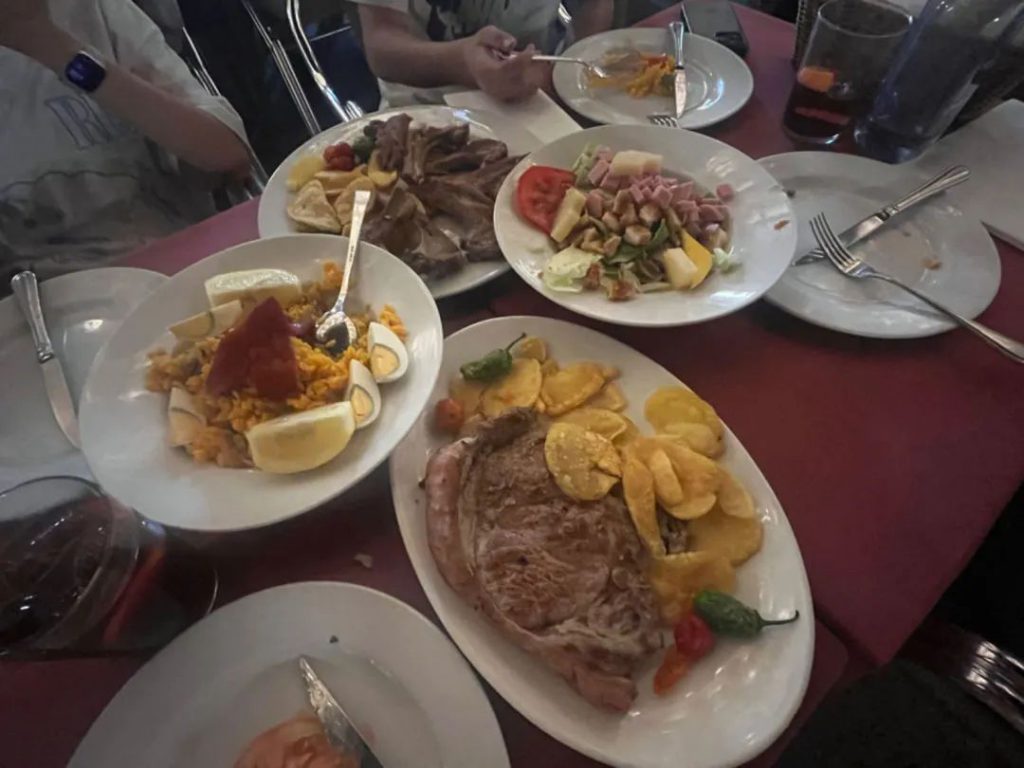 Places
La casa chacinera (Candelario, Béjar)
The days we were far from the center of Salamanca, we explored a classical Spanish small city called Candelario – the birthplace of chorizo. Listening to the ancient tale of a chorizo (Spanish sausage) producer who sold his handmade sausages across Spain was equally exciting as the journey of Don Quixote. The vibe of a small city mimics every scene from the traditional Spanish folklore and literature, as if I was back to the ancient time when charisma and wisdom initiated from here, the heartland of Spain.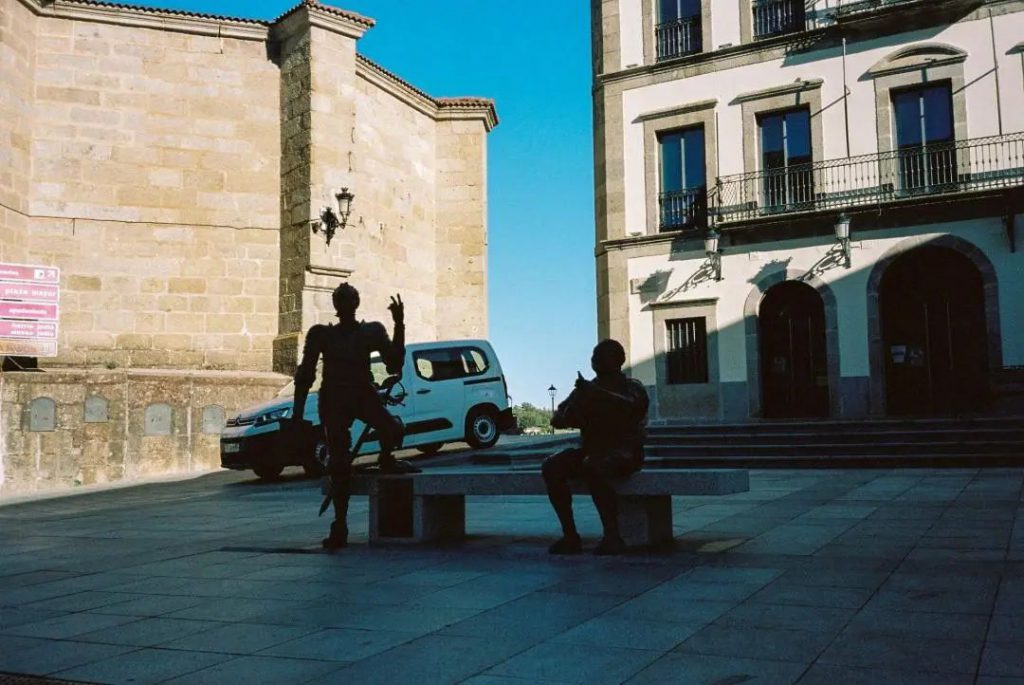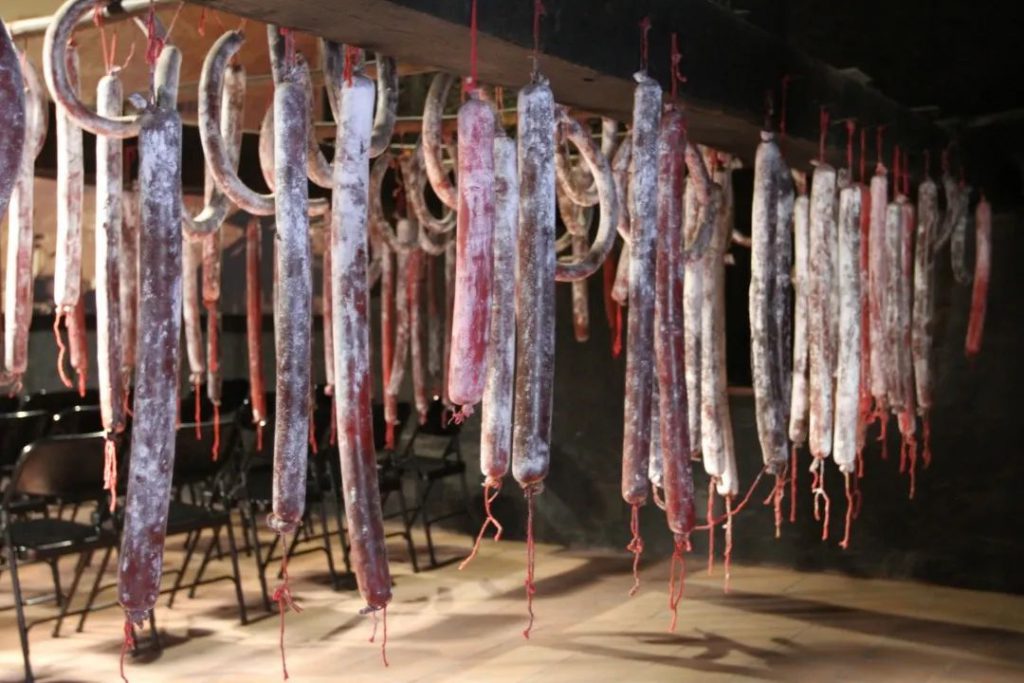 Art Nouveau and Decó Casa Lis
Salamanca's fame of art extends far beyond its visible buildings and landmarks. When we meandered through a lane behind the central tourist attraction, a delicate house with an epic overview of vidriera (stained glass windows) was notable in our view- the Art Nouveau and Decó Casa Lis. Originating from an old mansion, it owned a massive collection of designed porcelain dolls, known as "muñecas porcelana."
Lerónimus (torre)
I have always been an admirer of the Catholic religion and cathedrals. The name "Lerónimus" in Latin sounds like a story from Genesis and foreshadows the sacredness that falls upon later on. The only pathway to heaven – the ascent to the tower – was a narrow, dimmed, and crowded staircase that even required a traffic light to maintain order. Following our guide's every step forward, I held a sacred heart and climbed to the peak to witness the epic overview of Salamanca. At that moment, I felt as if the entire city belonged to me, as if heaven was not so far to reach, as if the past week was a dream that awaited me to bury it beneath the land of romance.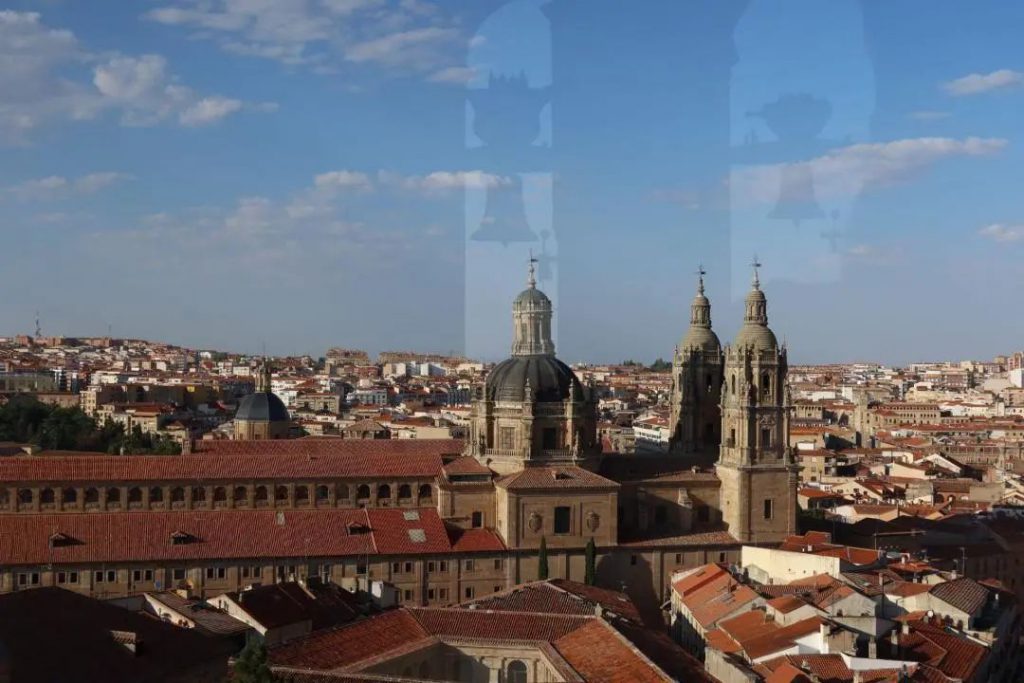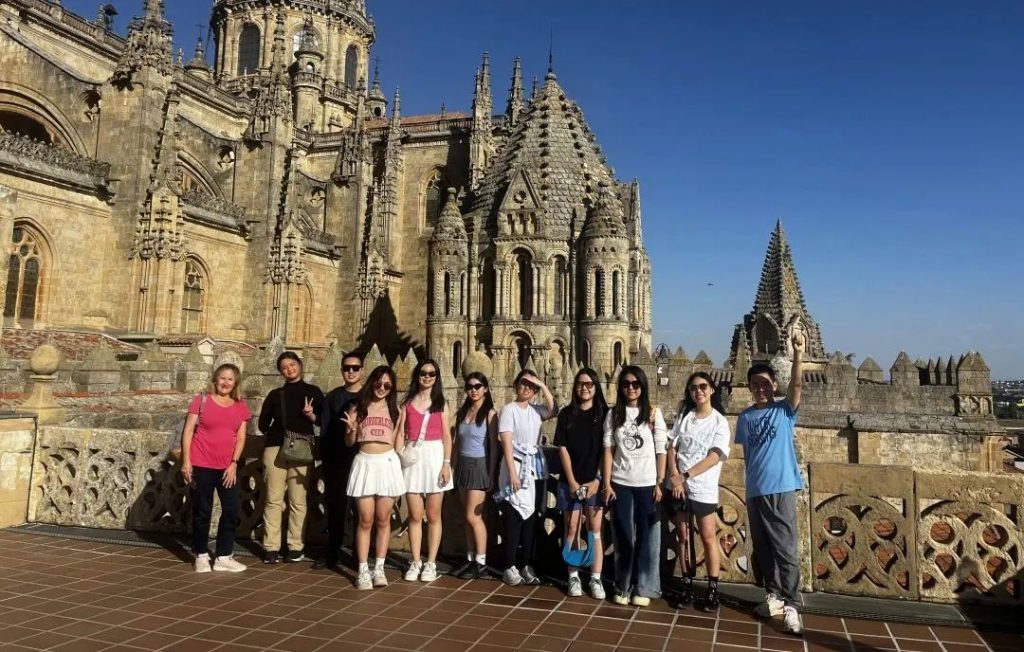 La cathedral de Salamanca
Time went by so fast that we were not prepared to say farewell to this city. Therefore, on the last day, my friend and I visited the interior of La Catedral de Salamanca, the city's most majestic edifice. As I entered this sacred place, I held my breath to view the frescoes, sculptures, and stained-glass windows. I sat in the cathedral for an entire hour listening to the liturgical music, seeking my soul peace and faith in my spirit and soul. Before I left the cathedral, I lit a candle, expressing my final affection for this amazing city. Finally gazing upon the massive building that tells the story of the Catholics, and the Spaniards – fingers crossed that we will meet again.
When I am writing this story, I am on the flight from Madrid to Beijing. Recalling the past week's memories, I have no precise words or languages that could depict how I am in love with this place. Iberian Autumn has much more to experience and illustrate, and I feel genuinely fortunate to enjoy a part of it with my language knowledge and passion for Romance culture.
Salamanca is a beautiful city with its abundant "historia," and this autumn encounter with her guides me to find and compose my own "historia."
(noted: historia is a Spanish word that means both "history" and "story.")
Otoño en Castilla y León, te voy a extrañar.