In order to enrich the extracurricular cultural life of foreign employees in our school, the school offers Chinese courses for foreign employees of our school in their spare time to help them better adapt to life in China and have a deeper understanding of Chinese culture and history.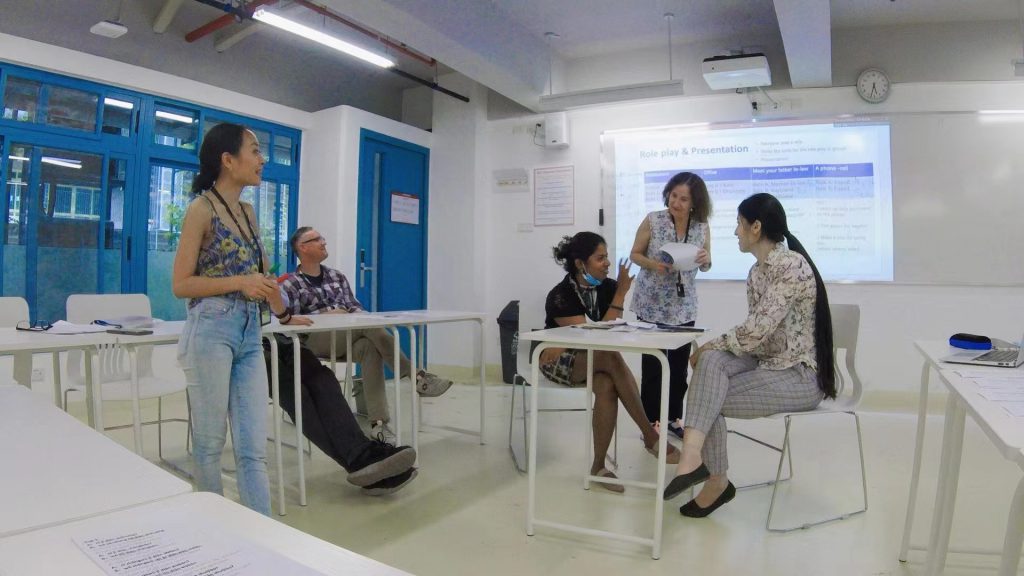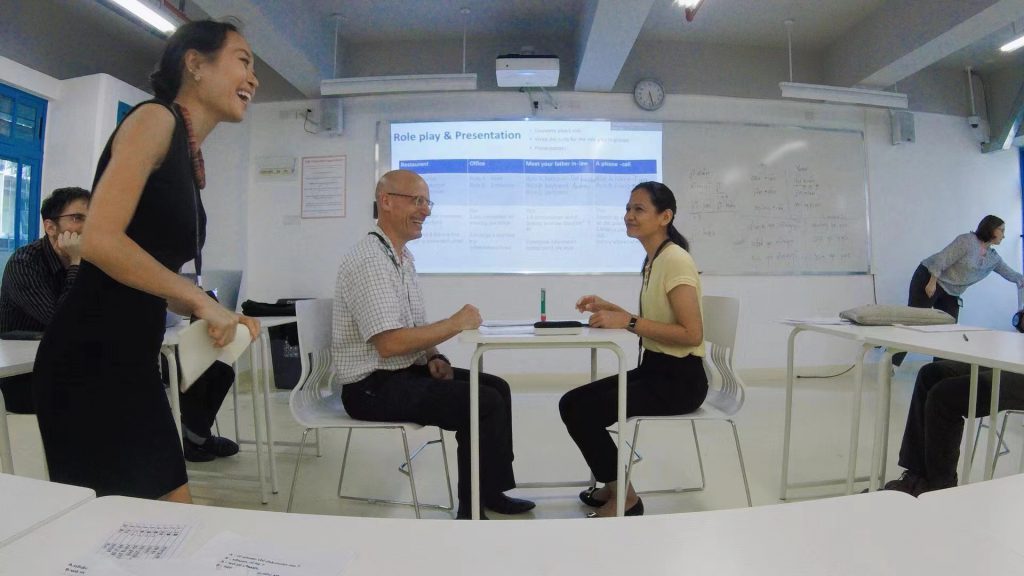 Course Plan
Hsk1-Hsk2 learn one topic in each class hour, and guide students to practice speaking on class.
Hsk3 learns a topic every two class hours, and guides students do role play after learnt the topic.
Hsk4 Read one or two short stories every class hour, and arrange writing exercises after class.
Hsk5 discusses real-time social heat topics, reads related materials, and adjusts the difficulty of the materials according to the level of students.
Course Contents
Beginning:In the class, I made a dialogue-based and task-based learning plan for everyone, that is, speaking and practicing, and everyone seriously participated in the dialogue practice. When doing role-playing, interesting scene dialogues broaden everyone's imagination of using Chinese, such as: meeting the father-in-law for the first time, calling a friend, a date in a restaurant, etc.
The 'graduation assignment' for the students of the primary class 1 is: interviewing the students of the intermediate class and obtain their personal information (nationality, work, hobbies, etc.), which allows people of different Chinese levels to have the opportunity to communicate and learn with each other. The 'Graduation Assignment' of the Primary 2 class is: 'Write a letter to mother', they need to integrate the knowledge learned in the previous courses, such as: living environment, hobbies, socializing with friends, study and work and other topics , by writing a letter summarizing what you have learned.
Intermediate:For intermediate class students who have mastered the basic syntax of Chinese, learning how to choose appropriate vocabulary in context is the key, so the intermediate class should strengthen writing practice. We will practice writing after each class. The topics of the exercises are: "First Impression", "Romantic Love", "True Friends", "First Interview", "Work Advice for Young People", "How to Make a Work Plan", "Everything is Difficult at the Beginning". I have written my own stories from my own life experiences. These stories vary in length, but they are all interesting.
Advanced:We discussed social keywords such as 'involution' and 'laying-flat'. Based on their own life experience in China and experience as a teacher, everyone expressed their opinions and generally agreed on the importance of diversity of values. We also read related articles on 'Internet scams' and 'killing pigs scam', discussing how people fall into traps and how to prevent them in the era of epidemics. After some discussions on the current social phenomenon, everyone expressed interest in Chinese history, and we began to read the "Battle of the Red Cliffs" to introduce you to famous historical events in China.
Students Progress
Learning a new language can be quite a challenge for adults, and I'm happy for everyone's perseverance.
Beginning:After repeated practice, it can be seen that they are no longer as unfamiliar with the pronunciation of Chinese vocabulary as they were at the beginning. They are trying to communicate with people around them in Chinese and get feedback from them.
Intermediate:Students in the intermediate class are beginning to learn some more in-depth topics, such as talking about their own experiences and summarizing their learning and life experiences. In daily life, it is difficult for them to find opportunities to talk about these topics with others, and Chinese classes provide them with this opportunity. At the same time, they began to gain a deeper understanding of the rules of using Chinese grammar and began to try to use them in actual conversations.
Advanced:Being able to use Chinese to discuss social issues, news events, and to express my deep thinking in Chinese is a breakthrough for myself.
Persistence is victory, keep it up!
Upper beginner classes have been both challenging and fun. We've learned useful vocabulary and grammar that have multiple uses and so form a structure for a variety of interactions. Creative pair work using key ideas from the class, allow us to have fun creating craziness from simple forms and sentence stems. It's been great. EFL from the other side!
I have really enjoyed the weekly Chinese lessons, Christina Laoshi taught us loads of useful day to day phrases that help with ordering food, taxi directions and general conversation that we get to practice on both students and locals!
I am so grateful for the opportunity to learn Chinese at SCIE! I think it is so important to be able to communicate with people in everyday life and it helps me to feel a part of Shenzhen. I have learnt lots from Christina Laoshi and it has been a fun to practice at lunch time with my colleagues. In general, I think my confidence has increased dramatically.